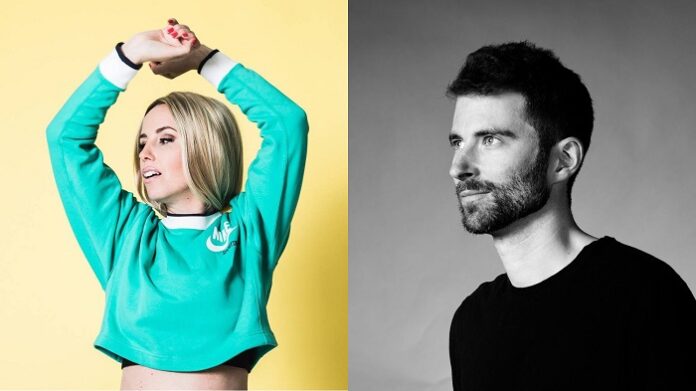 With previous releases on Universal Music, Sirup, Be Yourself and Soave – along with support from the likes of Hardwell, Sam Feldt, Swanky Tunes and Stone Bridge – Sugar Jesus (Andrei Basirov) now drops his new single with revered Swedish vocalist, ILY.
Signed to Sadboy Records, the release sees Sugar Jesus & ILY combine anthemic vocals, 80's inspired synths and four to the floor goodness – creating the perfect workout soundtrack and a future sure-fire player.
We caught up with the pair to find out a little more about their release and plans for the future!
Welcome to Rave Jungle both! Where in the world can we find you currently located?
Sugar Jesus: I am currently sitting in my studio in East Toronto, Canada.
ILY: I am found In Stockholm, Sweden, the capital of the north as some say 🙂
With the recent release of your single 'Body Moving', is this your first collaboration together on a record?
Sugar Jesus: It is indeed, we are yet to actually meet in person but I was a fan of ILY's from her records with producers like Tom Ferry and BLEM, I think her voice is instantly recognizable on a record.
ILY: Yes, it is! I'm very happy to collaborate with Andrei since he's an amazing producer that I knew of from before.
Can you tell us a bit about the writing & production process, along with when you started mapping everything out?
Sugar Jesus: There was a moment in dance music around 15 years ago which I loved where every music video was a load of hot people working out in a gym, records like 'Perfect (Exceeder)' by Mason and 'Call On Me' by Eric Prydz. This record felt like it belonged in that space, so I set out to create something super high energy with a slight retro-vibe that could become an anthem for both the gym and the club!
ILY: This top line was written when I really needed some good uplifting energy myself, after the pandemic, when the world was opening up again and the feeling was to really reboot and get back to business.
How did you come to sign the single to Sadboy Records?
Sugar Jesus: I signed with Sadboy Records late last year having previously worked together on a couple records, and the connection with ILY came about through her manager Kevin Continelli.
ILY: I have worked with them through my amazing Canadian manager Kevin, both with my debut album and also an earlier collaboration with Canadian producer BLEM.
With 'Body Moving' securing DJ support from R3HAB & Bingo Players, any plans on a remix package to follow?
Sugar Jesus: Would be cool, I have had a fair few requests for the stems from other producers.
ILY: Why not, would be fun!
What's a piece of advice you'd offer an artist currently trying to break through?
Sugar Jesus: Release lots of music, seek interesting collaborations, try and be as experimental as possible in the initial stages of the song writing/production process.
ILY: Release a lot of music, try to find your tone as an artist, make collabs, it's often a great opportunity to develop and find new audiences. Consistency is key in the end.
Finally, any other exclusive news you can share with us?
Sugar Jesus: Aside from running for president in 2024, the follow up to 'Body Moving' is called 'Antidote' and it comes out on Friday 25th November!
ILY: A lot of new music is in progress and I'm happy to be releasing it step by step. I'm really in a fun space musically when I feel a creative freedom to go outside my box and experiment a bit.