Pairing poignant progressive house beats with Marlhy's soaring vocals, 'State Of Mind' is a powerful club track that leaves a lasting impression. It marks the follow-up to 'Lucid' and 'Jiggle Jiggle', Duke & Jones' viral smash with Louis Theroux. One of the biggest ever sounds on TikTok, it has amassed over 77 million Spotify streams and counting.
"'State Of Mind' is about realising you haven't been seeing the full person in a relationship," says Marlhy. "Sometimes it's hard to see the negative attributes of someone when you fall in love, and this song is about reflecting on that and acknowledging the mistake."
"'State of Mind' was hugely inspired by Marlhy's vocals," add Duke & Jones. "The lyrics explore overlooking problems in a past relationship, and nostalgic, progressive house elements complemented that feeling. The drop is the cathartic moment. As the production is stripped back, the song moves from remembering the past to letting it go and moving forward."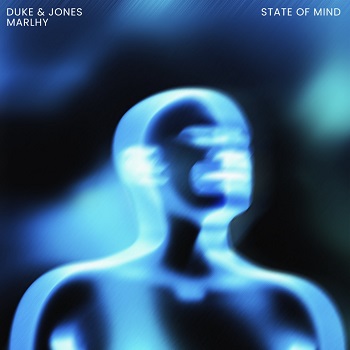 Duke & Jones are quickly establishing themselves as one of the most forward-thinking acts in the industry. Carving a reputation as 'producer's producers' they continue to prove that true talent doesn't need a record label or huge co-sign to make waves – instead, they let the music speak for itself.
Their unique sound has helped them garner millions of global listeners – including a loyal TikTok following who are hooked to their hilarious autotune videos – and support from some of the biggest artists in the world. Following the mega success of the viral hit 'Jiggle Jiggle', where they collaborated with Louis Theroux, Amelia Dimoldenberg and Jason Derulo, Duke & Jones hit number 49 on the Billboard Emerging Artists Chart. The track also became an emote on Fortnite, and was supported by a plethora of celebrities including Snoop Dogg, Coldplay, Shakira and press alike, such as Lad Bible, LA Times, Newsweek, Sky News and loads more.
A musician, actress, television personality and internet sensation, Marlhy has worked with bands such as The Regrettes, Pretty Little Demons, Zeppos, We're Not Dudes and Purple Hats and Jetpacks, and is the youngest ever performer at SXSW.
A sizzling collaboration, 'State Of Mind' explores the sweet spot between raw emotion and dance floor energy.
Listen to the track below.