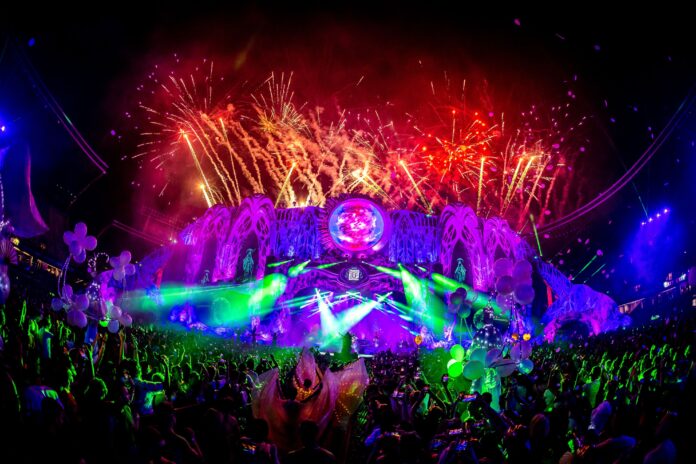 One of the most appreciated DJs and producers from the UNTOLD festival's line-up is Armin van Buuren and next year he is returning to the Romanian festival.
The Dutch artist returns to his soul festival, as he has stated many times, and the relationship between him and the UNTOLD public is unique. In 2023 he will be back in the heart of Transylvania after a break of three years, and he promises that his show will be memorable.
Armin van Buuren was present at the UNTOLD festival from the first edition, in 2015, until the 5th edition, in 2019. Each year, his sets got longer and longer, and at the anniversary edition in 2019, he played a historical show of 7 hours and a half, in exclusivity for the UNTOLD festival.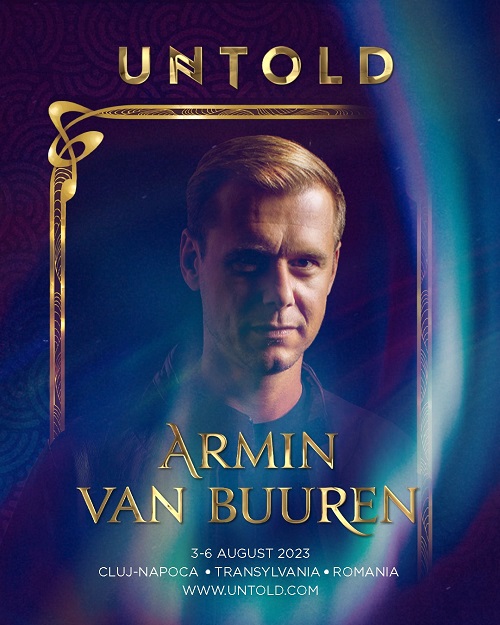 Back then, his set started with the Romanian hymn ("Deșteaptă-te Române") accompanied by the Romanian National Opera Orchestra members from Cluj-Napoca.
Armin van Buuren was, for 21 years in a row, on the list of the top five DJs in the world, and he succeeded in every live appearance in Cluj-Arena to create a special connection with the fans of the UNTOLD festival. He is the artist who wrote one of the most beautiful chapters in the story of UNTOLD.
The Dutch artist is one of the most dedicated people on the electronic dance music scene, he loves Romania, and the UNTOLD fans are in love with the DJ who took the live festival set to the next level.
Armin van Buuren joined the music industry with a law diploma and is now the highest-rated trance DJ in the official DJ Mag Top 100. He has an impressive career, headlining for over 21 years at the biggest music festivals in the world.
He was nominated at the Grammys for Best Dance Song, owns 12 DJ Awards and 27 titles at International Dance Music Awards, and has his radio show A State Of Trance with over 45 million listeners weekly. He was awarded the "Buma Cultuur Pop Award", one of the most prestigious awards in the Netherlands, and is the character of the book "Armin Only" released in 2019 and written by Coen Bom.
UNTOLD festival sale is available on November 28 with 10,000 passes for those who register on untold.com