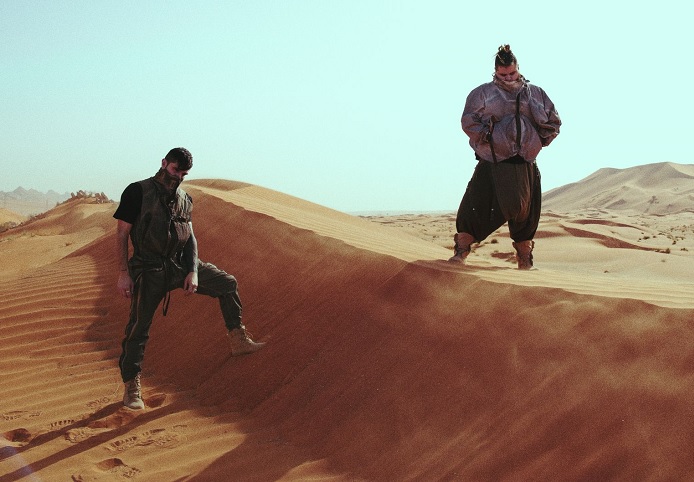 Today Italian-brother duo Mathame have released their latest single 'So What' via Astralwerks. The single serves as an exemplar of the dark and voluminous signature sound found at the roots of Mathame's sonic core.
Placing eerily distorted vocals over winding synths, 'So What' crescendos into a volume intensity that took months of technical precision to achieve in collaboration with Mathame's sound engineer Luca Pretolesi from Studio DMI.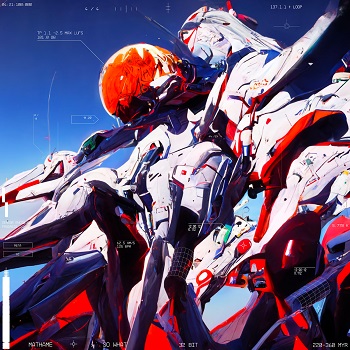 This type of loudness can rarely be achieved while retaining the crispness and lack of distortion that makes the group's productions a favorite amongst DJs on the global club circuit.
'So What' is a stark contrast to their mystically intimate and romantic recent release, 'Come For You.' The juxtaposition of the two tracks demonstrates not only the dark and light dichotomy of their sound, but also the brother's dynamic, with Amedeo being the reserved and brooding yin to Matteo's hopeful yang. Skillfully interconnecting their differences, Mathame's work also draws influence from different backgrounds, all connected : as classical performers, as electronic musicians and as heavily-touring DJs.
Speaking on 'So What,' Mathame said:
"With So What we wanted to achieve the maximum sound pressure and sound stress on every elements of the composition , and maintain an impactful emotion , developing our dynamic tempo expressive signature sound in unknow territories."
Drawing influence from their lifelong passion for science fiction and anime, Mathame collaborated with Japanese A.I art collective Hokuto Atarashi to create the official music video for 'So What.' Echoing his background as an award-winning film director, Matteo co-directed the visually captivating apocalyptic reality utilizing another of his passions, artificial intelligence. Depicting anime-inspired characters that evolve into a riot as they dance through the streets , the video conveys dystopian themes that the duo are known to explore in their work.
Speaking on the 'So What' music video, the director team said:
"This Music Video was made by the unknown A.I art school collective Hokuto Atarashi: "After listening to the record, it was clear the dark and dystopic feeling was at the epicenter of the scene here. We wanted to achieve a high level of dystopian visual street stress. The video tells a story about a riot, an internal revolution between artificial intelligences, the one who wants surveillance, and the one who leads us to creative freedom.
The story evolves from dance to fight in a non conventional timeline. The technique we used turned real footage into dystopian landscape, mechanical android and movie animation characters by models of artificial intelligence animators : this is just the beginning of a real revolution in the arts, just upon us. Soon or later we should speak about Cosmotechnics, or simplifying "how to live in a sustainable ecosystem with those techno-intelligences'"
Mathame have unleashed these tracks on some of the electronic music world's most coveted stages from Tomorrowland, Miami's Club Space, Amsterdam's ADE, EDC Las Vegas, to London's Fabric.
Watch the video below.