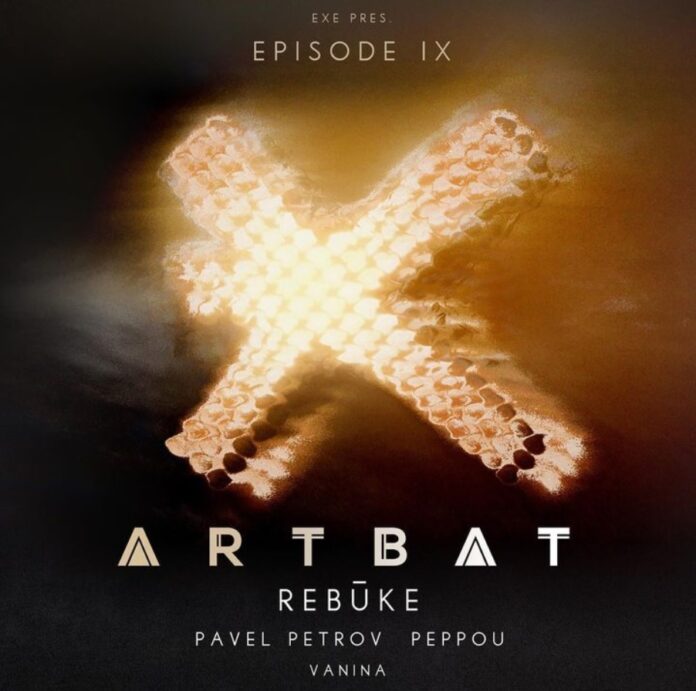 They did it again! After their very successful edition with Boris Brejcha and Ann Clue back in February, the hard-working team behind the EXE club in Sofia, Bulgaria, put on another unforgettable event for the lucky attendees in Nu Boyana Film Studios and it was definitely one for the books!
Filling the party with an electric atmosphere and a flurry of magical moments, EXE's 9th episode of its well-recognized event series saw a variety of super-talented acts join ARTBAT, one of the world's best electronic dance music duos at the moment, as ravers danced the night away, in front of the majestic stage curated by EXE Club.
Everybody lucky enough to score a ticket for this extraordinary event was picking their jaws up off of the dance floor following powerful live performances from Artur and Batish as well as some of the most-demanded electronic dance music DJs and producers right now such as Rebūke, Pavel Petrov, Peppou and Vanina.
View this post on Instagram
EXE EPISODE 9 charmed its attendees with 9 hours of awe, wonder, an incredibly aesthetic atmosphere, with many moving LED displays set above the crowd, excellent music, breathtaking lasers, CO2 cannons, face-melting bass, and a whole lot of love.
It was one of the best parties we've ever been to, but the EXE Club is not done yet! Just for your listening pleasure, they've just announced two world-class events, so it is safe to say that EXE refuses to slow down anytime soon.
After two very successful editions in Armeec Arena, one of the world's most instantly recognized party brands, elrow returns in March 2023, and for the first time ever in Bulgaria, EXE decided to surprise its loyal fans with Ibiza's renowned party ANTS in February 2023, making it Sofia one of the busiest and most inspiring clubbing cities in the world.
View this post on Instagram
View this post on Instagram
For more information about EXE's upcoming events click HERE!