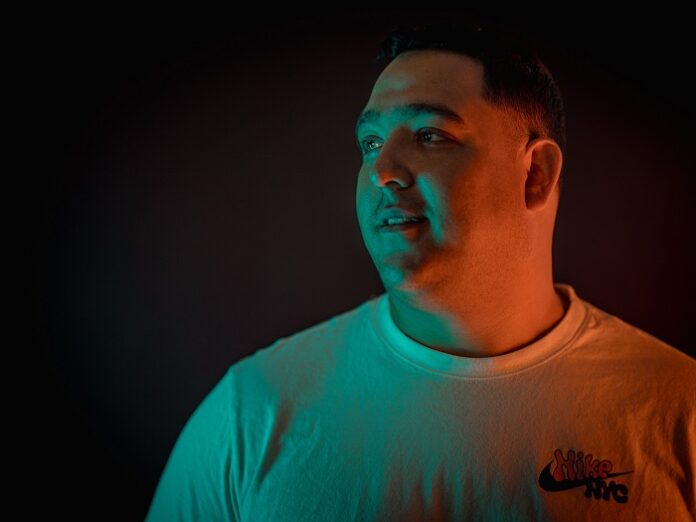 We bid farewell to 2022 in the best way we know how: with music. This time, DJ and producer, Hotboxx has prepared a powerful mix of his Top 10 best songs of the year.
Press play and get ready to welcome 2023!
1. Hotboxx, The Artist Never Die, London X- Too Sexy (Original Mix)
I picked this track, because it was the last track we made for the Vogue EP and was something I really did not think would come out like this, based on how we started. It ended up having this sexy, Melodic Deep House vibe, really something that, to me, sounds like a "Miami" sound and being that the 3 of us who produced it are from Miami, I felt like it really tied the whole EP together, one of my favorite releases this year. This EP was also the first of my productions to Top the Beatport Releases charts for more than a month, was very happy with the feedback we got with this one.
2. Toman – Una Y Nada (Original Mix)
This was my summer anthem. I played it every chance I could, a crowd pleaser always. Really a track that can be played at any time; groovy and relaxed enough to be early in a set but also good enough to be peak time. Special track by a phenomenal producer/DJ, Toman, someone I've really liked and wanted to work with for a while. Being of Latino descent the vocals tied the whole track together for me.
3. Hotboxx, The Artist Never Die, London X- Keep Movin' (Original Mix)
Another release off the Vogue EP that I released on House of Huemans with my brothers Jodi (The Artist Never Die) and Nick (London X). This was my favorite track on the EP that we released. Again, also special because not only did this track chart very well individually, cracking the Top 20, the release was number 1 for multiple weeks on Beatport. This was definitely a special track and was another 2022 anthem for me and had some amazing feedback from fans and other DJs.
4. Hotboxx, Flynn Nolan- Offended (Pezlo MD Remix)
This was a special track for me this year because not only was it off the EP that myself and another one of my best friends produced together (Flynn Nolan). But when we took it to Rakoon Studios here in Miami to mix and master, the engineer there Pezlo MD, who is a close friend, loved it so much he asked to remix it and I couldn't think of someone better to do it.
He did a remarkable job chopping all the original stems and creating this masterpiece. I was very happy to finally collaborate with Pezlo as we have been going to him and Rakoon for quite a while now. It was also my 2nd release with House of Huemans, a fantastic label located here in Miami, since they were local, I was able to become very close friends with the label heads and will be working with them quite a bit moving forward into 2023!
5. Hotboxx- Morning Wood (Original Mix)
This was an anthem for almost everyone I would play it for. Was a little outside what I normally make but the vocals really tied it together. Always a crowd favorite when I would play it at any of my shows, simple track but definitely something to get people dancing and moving. So, it was one of my favorite releases for 2022 and also something that I produced.
6. Mochakk- Sombrero Sam (Original Mix)
This is just a phenomenal track from beginning to end. Mochakk has been on fire this year and he ended the year with this incredible banger. This was my anthem for Art Basel here, came out just a few weeks ago. The day the EP came out I bought it and this track just stood out from the Latin flavor of the percussion to the jazzy smooth vibe that the sax creates, just a really well-made song. I have been playing it at every event since Art Basel. Definitely my track of the Month for December, great way to end the year.
7. Hotboxx, Carlos Diaz- ID (Original Mix, Unreleased)
This was one of the latest tracks I produced along with my good friend Carlos Diaz. We just recently finished it and have yet to release it but I wanted to put it on here because I really love the direction it is going in and it really is a track that I think, moving forward, will help dictate my style. Expect more music like this, moving forward, from Hotboxx in 2023, which is the main reason why I really wanted to include this one.
Aside from the fact that the vocals are a very Miami type of vocals and really do feel this track is very well suited for my hometown.
8. Michael Bibi- La Murga (Michael's Midnight Mix)
This track was one that grew on me. Always loved Michael Bibi's production and you can definitely hear his signature sound on this one. Also really like this track because of the Hector Lavoe sample, growing up the original salsa track was a staple at any family party so really cool to be able to play this and hear this out when I am at a club and get that Tech House feel with a classic Salsa banger. One of my favorites of 2022
9. Hotboxx- Hialeah (Original Mix)
So, this track was a special track to me. Not only did I produce it but the vocals, are shouting out my hometown, Hialeah which is a suburb here in Miami,composed of a huge Latino/Cuban population. I really love the Afro style and again, this is a style I think you'll hear a lot more of in my production moving forward.
10. Lucas Bahr, Abbud- Pptao (Original Mix)
This track is just a club heater. Something that will really get the party going, a track I love to play at peak hours when I am spinning. Just very well produced from beginning to end and released on one of my favorite labels, Nervous Records. This track was definitely a favorite for me and really caps off the mix in a nice way.
Listen to the mix below and enjoy!