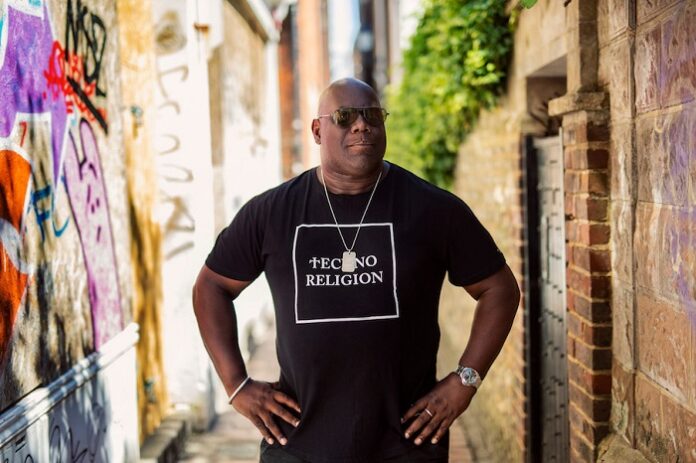 Carl Cox, in collaboration with Secret Project Festival, has announced an exclusive live event in Amsterdam. Secret Project presents Carl Cox Hybrid Live will take place on August 19th 2023 at the Hembrugterrein and will see Carl Cox performing his HYBRID live set as well as support acts DIØN, DJ Rush, DYEN, TRYM and several others. The festival will mark the legendary performer's only appearance on the Dutch festival scene during the summer of 2023.
Carl Cox has recently reconfigured his performances into a hybrid live set up, (re-)creating music on the go in a way he has never done before. "It's become increasingly difficult to stand out from the crowd in the DJing realm these days, so many people have become one! There are loads of DJs for each genre and so much variety within each genre as well but there aren't that many live performing electronic artists.
With this new set up I'm trying to turn another corner in my career and push the space I'm in into a new level. I've got 35, 40 years in this game so I deeply care about it and where it's going, I hope that I can contribute to it in a way through these performances" says Carl Cox speaking of the new concept.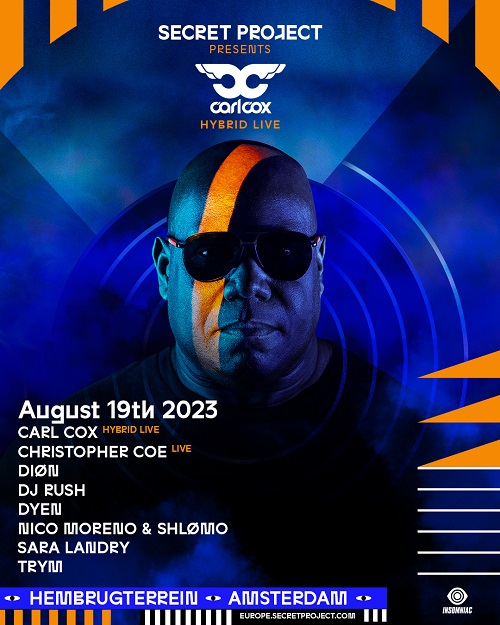 This new set up will be brought to life by Insomniac's Secret Project Festival exclusively in Amsterdam. The festival is uniquely focussed on a single stage, highlighting the iconic headlining performer. Secret Project Festival is well-regarded for their stage design capabilities as well as their inclusion of contemporary art pieces on their sites. With Secret Project putting all of their expertise into the production of the show and Carl Cox at the genesis of a performing renaissance, this live show is due to be one of the most talked about events of the summer.
With two widely celebrated ADE events wrapped up at the Hembrugterrein, the Secret Project crew are no strangers to the location. The organisation's thorough familiarity with the festival site as well as their long-standing reputation as industry leaders in event production undoubtedly make for a top tier event. The Hembrugterrein, once serving as an industrial area, was repurposed as a creative and cultural hub in 2003 and has now evolved into the perfect backdrop for festivals and events.