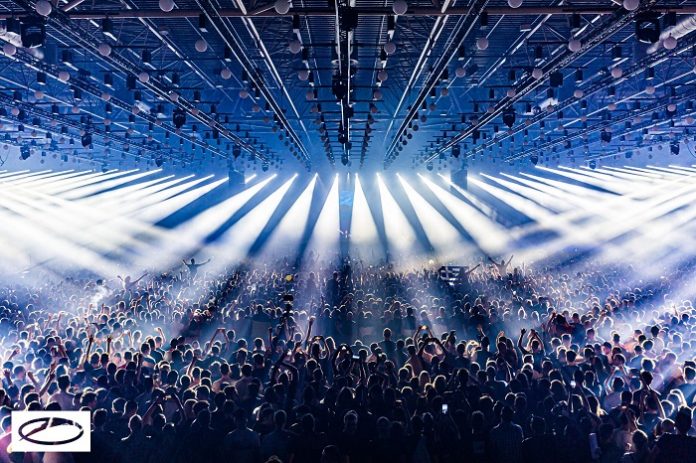 Superstar DJ Armin van Buuren has revealed the line-up for A State of Trance 2023 Celebration Weekend during a special broadcast of his ASOT radio show, live from the Our House Museum in Amsterdam.
The ASOT 2023 Celebration Weekend will take place in the Jaarbeurs in Utrecht, the Netherlands on the 3rd and 4th of March and marks the 20th anniversary of the brand's flagship event. A whopping 55.000 visitors from all corners of the globe are expected to attend the celebratory edition of ASOT in March.
Alongside the line-up reveal, van Buuren presented the new and improved branding of A State of Trance. The new brand identity is a natural, contemporary evolution of the iconic ASOT style, complete with an updated logo and a new color palette, making use of a tasteful red hue. The presentation of the 2023 brand identity took place during the live broadcast of van Buuren's 1104th A State Of Trance radio show.
Following the unveiling of the brand identity update Van Buuren detailed the eagerly awaited line-up for ASOT 2023 Celebration Weekend. Over the course of the weekend more than 40 international acts are scheduled to perform, including ARTBAT, Enrico Sangiuliano, Ferry Corsten and Vini Vici. Armin van Buuren himself will take to the decks for an extended 6 hour set on the first day of the event.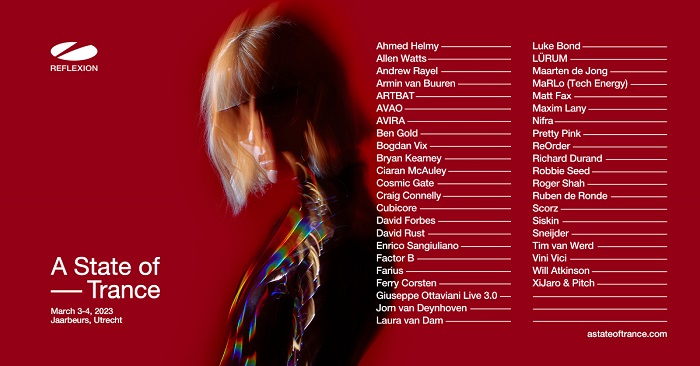 The special A State of Trance Live broadcast from Our House in Amsterdam was also the first 2023 event made available to the Armin's All Access community. Armin van Buuren was in great spirits after the announcement:
"We're finally returning to the Jaarbeurs after a three year hiatus due to the pandemic and to celebrate we wanted to organize something for us as well as the fans. We decided to combine a live broadcast of A State Of Trance with an event for the Armin's All Access community. We were live on air for two hours, followed by an exclusive 1.5 hour set for the attendees. It was surreal to have been able to announce our line up and new brand identity this way and I can't wait for the main event on the 3rd and 4th of March!"
By being part of the Armin's All Access community fans get exclusive access to online content as well as opportunities to attend A State of Trance broadcasts and many more perks.
On Thursday, fans got to experience guest performances from Ferry Corsten, Laura van Dam, AVAO and Allen Watts, followed by a 1.5 hour set by Armin van Buuren live from the main area of Our House Museum in Amsterdam. In addition to the live broadcast from Our House, ASOT is planning another take over of the museum in March, details of which will be shared at a later date.
Tickets available HERE!