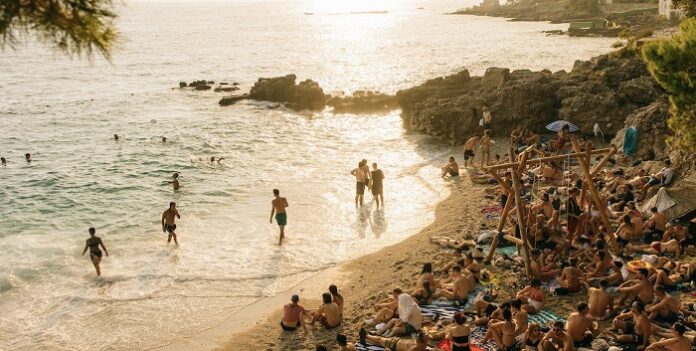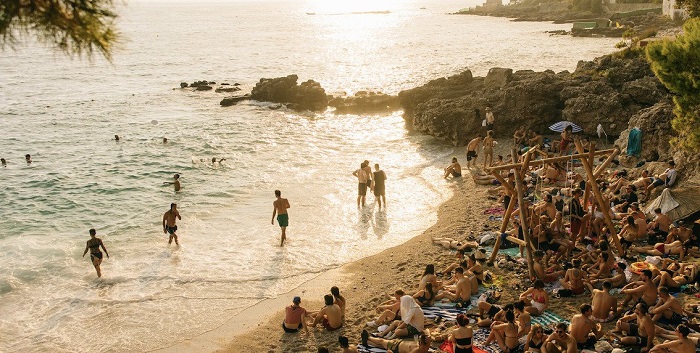 This paradisiacal setting will play host to some of the hottest DJs and brands in dance music. Playing on picturesque beachside stages, many of which will be curated by headliners and music partners, dancers can explore new musical avenues, taking in extended and intimate sets from some of the world's best DJs in one final summer celebration.
Alongside this will be villa parties, secret beach parties and so much more. Attended by just 3000 like-minded attendees and partnering with Amnesia presents Pyramid, Appetite, Denis Sulta's Sulta Selects, Dusky's Pressure, Drumcode, EC2A, Enzo Siragusa's FUSE, FLY, Foundation FM and Patrick Topping's Trick brands.
Music partners will specially curate stages, utilising their knowledge to perfectly match SISO's unique vibe. The stages themselves will uniquely complement the surroundings and provide the perfect space for you to fully enjoy the world-class selection of performers on offer.
From beachside coves, underpinned by the sound of waves crashing against the shore, to exclusive villa parties, to fun-filled pool parties and much, much more, there's something for everyone to enjoy at SISO.
While music is the foundation of SISO, the festival will offer much more than just that, with Dhërmi itself playing a key role. Albania is a relatively unexplored holiday destination, meaning that its beaches are some of the most beautiful in Europe.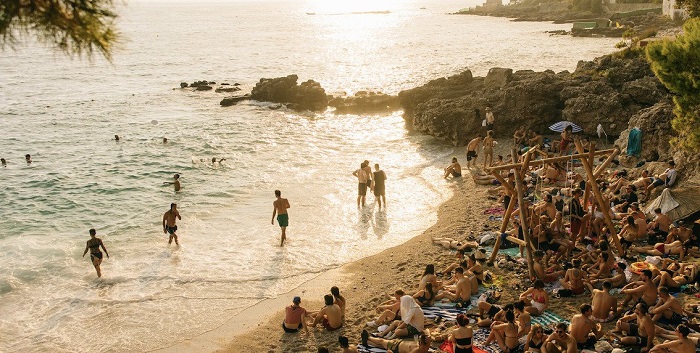 With crisp white sand and clear blue waters, it's the ultimate place to unwind after an extended session of dancing. Add to this incredible food and drink, secluded canyons to explore and a programme of wellness on offer, and it adds up as one of Europe's premium holiday destinations, and that's before considering the music on offer.
Musically, SISO will welcome a huge range of artists to Dhërmi, all bringing their own unique style to the table. The sounds on show will range from tech-house to disco to garage to melodic techno; as long as it's groovy, fun and fresh, it'll be showcased.
Notable music partners include seminal Swedish label Drumcode, who continue their domination within techno year on year; legendary Scottish imprint FLY, who have become more and more assured since leaving the nest for international projects; FUSE, the long-standing London tech-house imprint fronted by Enzo Siragusa; Pyramid, Amnesia Ibiza's world-conquering party brand; Sulta Selects, the ever-growing imprint of superstar Denis Sulta, and Trick, similarly lauded DJ Patrick Topping's unstoppable brand.
Alongside these huge internationally-renowned names are some of the UK's most prominent and respected players, all pushing the scene forward through their refreshing outlook. We have tech-house purveyors Appetite, who have enjoyed a huge few years within the Capital; leading lights of the modern UKG scene EC2A, Foundation FM, the London based party-starters and radio station focusing on women and non-binary artists and Pressure, the label owned by British staples Dusky.
As one of the last events of the summer, this will be the perfect way to extend the festival season just a little bit further, sharing moments and making new connections one more time. It's set to be an unmissable date in the diary, perfect for fun–loving party goers looking for a final piece of summer excitement.
Tickets available HERE!