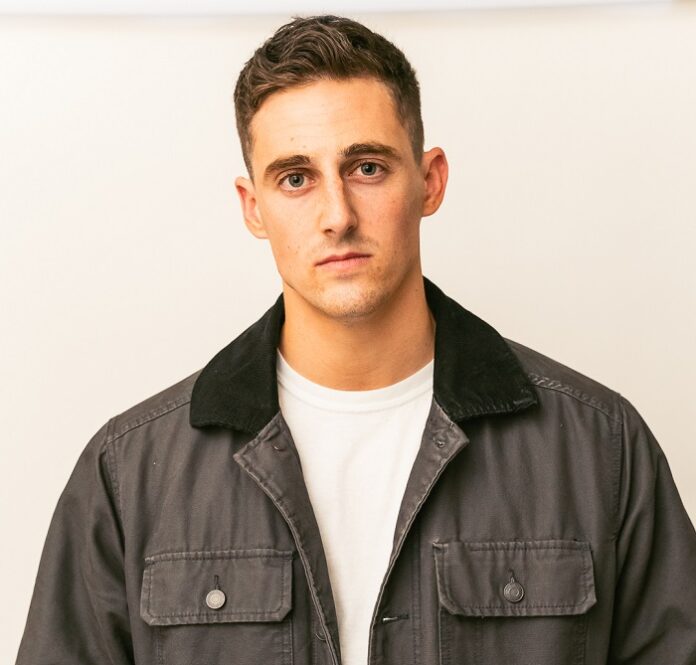 Following an extremely successful 2022 of bursting out onto the tech house scene, NO STATIC is back at it again with his new single, "Kill Em". Released on the prominent West Coast imprint Space Yacht, this track is powered by a spellbinding percussive bassline that oozes electrifying grooves.
Sharing his perspective on the song, NO STATIC says that it, "is a perfect blend of various genres. With the ethnic style flute, paired with the hip-hop style vocal and an absolute banging drop, 'Kill Em' is a must-have for any club DJ."
Capable of burning down any dance floor, "Kill Em" puts NO STATIC's expertise in sound design and artistic creativity on display. However, this is far from the first catchy dance anthem that NO STATIC has produced throughout his career. In fact, NO STATIC has dropped 10 singles under his former alias, Andrew Shine, while winning remix contests for Vassy's "Oxygen" and Tiësto global sensation, "The Business". Last summer, his funky rendition of "Dance For Me (Family Affair)" racked up over 3 million streams on Spotify alone.
If one thing is for certain, it's that NO STATIC is just starting to heat up in 2023. He is sure to follow "Kill Em" with a bunch of infectious upcoming projects, live DJ performances, and an inaugural festival set.
Listen to the track below!
Exclusive Interview with DJ and Producer NO STATIC
How did you decide your direction with the Tech House spectrum? How did you come up with your niche sound within this genre?
It's not easy because it really is such a huge spectrum. I've always been inspired by different types of music so I'm always looking to pull things from different genres and putting them together gives a familiar but unique sound.
How does it feel to have quite a quick rise off of a few tracks, was the success of 'Dance For Me' a surprise for you?
It's so crazy, super exciting, and at the same time comes with a lot of pressure . I could've never predicted the success of Dance For Me. It was just one of those "right song, right time" kind of things. The reason it comes with pressure is that you always feel like you have to one-up yourself. I try to ignore that stigma and just focus on making the music I love.
How did you end up getting connected with Space Yacht?
I literally just sent them a demo. They do a live feedback stream/demo listen twice a week on Twitch and I sent it in, I don't even think they listened to it on the livestream but Rami (London Bridge) hit me up and told me he loved the track. He then tested the track live at the Space Yacht Tech My House anniversary show at Exchange LA and it went absolutely off. Right after that they signed it!
Is it easier for you to finish tracks on your own or do you prefer to do a collaboration?
It really depends, but I'd probably have to say on my own. If I'm really into something I'll sit and produce until it's done. This track is a great example of that because Noven (a producer and DJ from Hungary) sent me the live flute recording and I was so inspired by it that I literally sent him back the finished record like 3 hours later lol. So for me to finish tracks it's critical that the idea really excites me.
How do you get in a creative mindset to make music?
What seems to work best for me is any time I go into a session I like to have some sort of idea. Sometimes I can just open up a blank Ableton project and go from there but that's way more rare. I spend a lot of time listening to music, going through samples, sounds, and vocals. Anything that catches my ear I'll throw into an "inspiration bin" on my desktop. This gives my brain some direction which is really helpful for me (and lots of coffee)! Also, for some reason I seem to always be more creative early in the morning!
What would be a dream label or collaboration you'd like to sign to or be a part of?
I think a dream label would be Insomniac, so many of my favorite artists have signed to them and I really feel like they seek out the highest quality of music, plus they're so much more than just a label. In terms of collab dreams, if we're shooting for the stars I've always dreamed of working with Chris Martin (lead singer of Coldplay). Calvin Harris is also right up there for me, he's just the G.O.A.T.
What are you hoping the future entails for you?
I have a big list of goals for this year. That list includes playing my first festival, building my following on social media, doing some official remixes for some dope artists, collaborating, and continuing to make tracks that destroy the clubs. Most importantly, I'm hoping to be fortunate enough to keep doing what I love, which is making music and sharing it with the world.