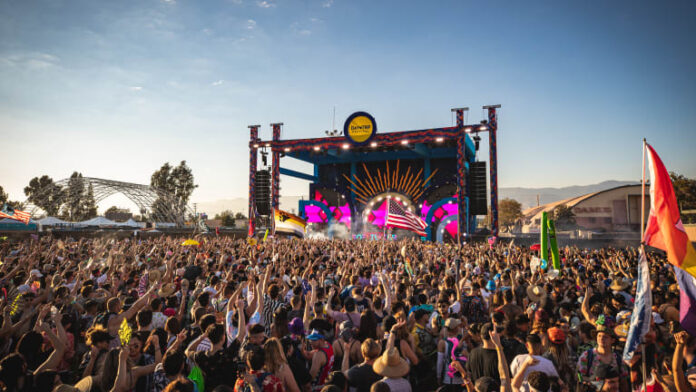 Returning for its second year to the Queen Mary Waterfront, just south of Los Angeles, Day Trip Festival is set to make waves across Southern California this June 24-25, 2023. For two days, headliners will dance under the sun and soak up the fresh open air during the region's premier house music festival.
For the first time in three years, marking a historical moment for the city of Long Beach and the famed ocean liner, the Queen Mary will reopen for overnight hotel stays during Day Trip Festival. In partnership with Vibee, festival goers may purchase weekend travel packages, complete with on-board cabin accommodations and access to pre-parties and after-parties taking place aboard the ship.
Although Day Trip Festival is now in its third year, the announcement of its return to Southern California comes at a peak in the cultural relevance of the house music genre, as a result of recent major albums from Drake, Beyonce and more.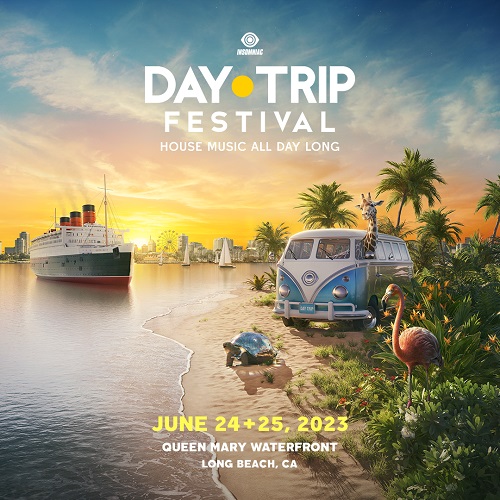 Two-day tickets to Day Trip LA, as well as travel packages on board the Queen Mary so attendees never have to leave the party are on sale at daytripfest.com this week. Fans can sign up online for the Day Trip Family presale, receiving first access to tickets this Thursday, March 2. Tickets will become publicly available this Friday, March 3 at 12 p.m. PT.
Most important to Insomniac and Day Trip is the fan experience. Fueled by the feedback during last year's sold out debut at the Queen Mary waterfront, the festival has made significant experiential and operational improvements for fans to more comfortably enjoy their time on the Day Trip dance floor.
Festival goers that book weekend accommodations on board the Queen Mary will be able to travel to and from their rooms throughout the festival, while VIP ticket holders will have access on board to explore the ship.
The VIP festival experience will also debut a new, elevated viewing deck and have Espresso Martinis available on tap. Fans can also expect additional shade structures, providing cooler places to relax throughout the day, along with an increase in the size of the dance floor at the High Tide stage. Tickets to the after-parties on the Queen Mary rooftop deck will also be available for purchase to all attendees.
Day Trip Festival has also partnered with the city to arrange for pre-paid parking spaces in the Downtown Long Beach area. Fans are encouraged to secure their spot in advance, which will allow for a quick and seamless parking experience with guaranteed space in the lot of their choice.
Day Trip was created in the summer of 2018 with a simple premise: House Music All Day Long! Its open-air day parties on the patio of Academy LA in Hollywood have since become a tradition for house heads of all kinds, as the packed crowds dance past sunset to the best veteran and upcoming house DJs, sipping Day Trip's signature fishbowls among tropical decor and palm trees.
In 2021, Day Trip upped the ante with the inaugural Day Trip Festival, a two-day, two-stage gathering in Southern California. Its nocturnal counterpart, Night Trip, also takes the same house music love to the clubs until the late hours. Now, Day Trip Festival is in year three, promising the best festival experience to date.
As a curator and authority of house music, Day Trip Festival has previously showcased some of the best tastemakers of the genre. Fisher, MK, John Summit, Lane 8, Artbat, Diplo, Chris Lorenzo, Meduza, Sofi Tukker, and LP Giobbi, among many others.