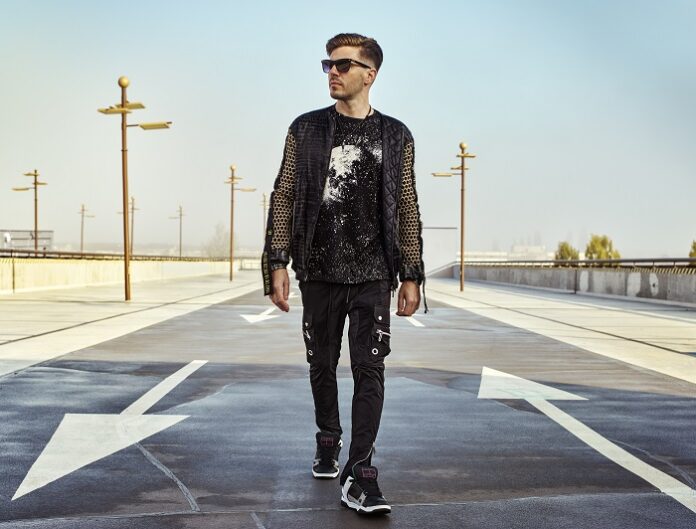 Romanian DJ and music producer Sean Norvis is set to reach new heights with his unmissable style and unique sound that has already put his name high on the list of Electronic music artists to follow.
Having tracks released through labels like Armada, Blanco y Negro and Black Hole Recordings, this DJ shows no signs of slowing down, working with his own label Norvis Music Group to unleash new bangers that earn him new accolades and conquer dancefloors all over the world.
Check out the full interview below!
Hi Sean Norvis, how are you?
I am good and I glad to meet you!
Can you tell us more about yourself? where are you from, what do you do?
I am from Romania, Timisoara, where I work as a music producer and DJ. During the week, I'm busy in the studio, crafting beats and melodies, but on the weekends, I take my music to the clubs and private parties, where I premiere the tunes. It's a great life. In 2015, I started working on a new project, my record label, Norvis Music Group. It was a big challenge, but everything that I did it was with pleasure.
Today, I'm proud to say that it's grown to five sub-labels, where we release and produce various musical genres for myself and other artists. It's been a wild ride, but I'm just getting started.
How were you first introduced to music? How did you know this is what you wanted to do?
When I was a kid I was introduced to music, but I didn't really pay much attention to it, because most of the music that was around me was not so interesting to me at that moment. But one day, while I was wandering through a market, my eyes were drawn to a cassette tape with a beautiful cover that turned up to be a compilation of Dream Dance. As soon as the first notes began to play, I was hooked.
It was something different and the whole thing felt like a journey to another world. I was immediately drawn to the sound of Brooklyn Bounce & Cosmic Gate. Their music was a perfect blend of Trance and House, and it felt like a revelation to me. Since then, I started to share the music with other people and I just can't stop doing it.
Who would you say are your biggest musical influences?
As a producer, I have always been open to exploring different genres of music. Tiësto's sound I have admired for years. His music has a unique energy and has been a source of inspiration for me. Tale of Us had caught my attention lately. Their music feels like it's from another planet and their ability to create a mood and atmosphere is truly impressive.
As a DJ I like James Hype, who I had the pleasure to meet during ADE last year. I was impressed by his DJ skills and it was a pleasure to meet him in person. As a producer, meeting other musicians and artists is always an inspiring experience, is a source of motivation to keep creating and pushing the boundaries of what is possible with sound.
How would you describe your sound to someone who hasn't heard your music yet?
For years, I have been creating music that is all about making people feel good. Whether it's energetic and danceable or more relaxed and mellow, my goal has always been to create a vibe that lifts people up and puts them in a positive frame of mind.
Recently, I've been experimenting with a new sound that combines elements of Romanian old folklore music with a modern, "electro-popular" twist. It's a unique blend of real instruments and powerful electronic beats that I believe captures the essence of my musical style.
The process of creating this new sound has been both exciting and challenging. I've spent countless hours in the studio, experimenting with different instruments, melodies, sample packs and vocalists to create the perfect balance between tradition and EDM. But the hard work has paid off, and I'm thrilled with the result.
The final product is a track that is both soulful and energetic, with a native folklore voice, a powerful bass line that gets people moving. It's a true reflection of my passion for music and my desire to create something that is truly unique. The track's title is "Roxana Mag – Stiu ca mori de al meu drag – Sean Norvis Electro Popular Remix.
If someone wants to start listening to your music, which track should they listen to first?
I would say "Our Life". It also comes with a story of how I met a beautiful friend.
What would you say is your biggest achievement so far?
In 2022 I had the song "Jungle Samba" ft. Lori Glori & Fabricio El Latino pre-nominated for Grammy. That felt great!
Where would you love to perform in the near future?
Printworks would be something huge.
Can you tell us a fun fact about yourself?
Join me for a party, you'll see plenty 🙂
What's next for Sean Norvis?
As a musician and producer, I am always striving to push the boundaries of what's possible in Electronic music. I've been in the studio recently, working on a new track with Khrym 58, an exciting new Melodic Techno alias from a well-known dude from the Tomorrowland scene. We've been experimenting the Melodic Techno sounds, and I'm confident that the finished product is going to blow people away.
We're planning to release the track in the coming months, and I can't wait to see how people respond to it. But that's not the only exciting thing on the horizon. I am also proud to be organizing the Timisoara Music Awards in 2023, which will be held in Timisoara, the European Capital of Culture for that year.
It's a tremendous honor to be a part of such a prestigious event, and I'm looking forward to showcasing some of the most talented artists and musicians from the local scene. I'm always pushing myself to be the best that I can be, and I'm excited to see where these new projects will take me in the future.