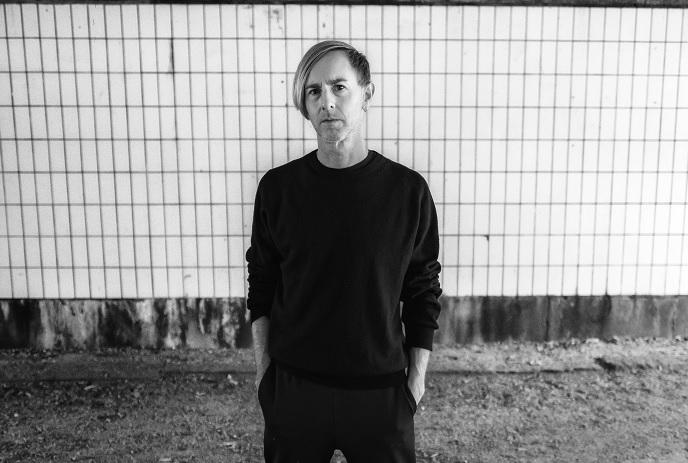 Foundational electronic music artist Richie Hawtin announced that his 'From Our Minds – To Be Announced Tour' has partnered with Aslice, a recently launched service that allows performing DJs to share their fees with the artists who create the music they play in their sets. Hawtin's tour is the first in which the entire roster and every date will utilize Aslice.
The partnership is the next evolutionary step in Richie's lifelong commitment supporting the development of the electronic music scene and his campaign to use technology to create greater equality across all sectors of the industry.
Aslice is a community-driven service dedicated to creating a fairer music ecosystem that helps close the gap between DJs and producers' incomes. Aslice facilitates easy and accurate reporting, and empowers DJs to share earnings with producers directly by donating a portion of their live income, which Aslice distributes to producers played in the set.
With the potential to pay an estimated $55 Million annually to music producers, Aslice's vision moves a step beyond the current performance rights collections model. Aslice was founded in 2021 by American DJ and producer Zak Khutoretsky (aka Berghain resident DVS1), and has already been described as a "game-changer in the electronic music world that tries to fix the broken system of collection societies."
"While Aslice is almost one year into public beta, we're incredibly proud of how many DJs are already using Aslice to share some of their gig earnings with producers – many of them receiving their first payments from music in their life
. The joint effort with the From Our Minds tour is another first; with all of the DJs agreeing to share via Aslice, we're able to capture an entire tour of playlist data; 8 clubs in major markets, over 50 hours total, from 11 different DJs with an unparalleled accuracy of over 99%.
This collaboration is not only the blueprint for how communities can look after their own, but also the proof of how Aslice's technology can be a novel data source for publishers and collections societies to get playlist info that was previously unavailable." – Ethan Holben, Aslice CEO
"Respect to Richie Hawtin and the From Our Minds tour for partnering with Aslice to showcase the power of full community support. The data built during this tour will demonstrate the positive impact achievable when everyone contributes fairly to our music ecosystem."  – DVS1, Aslice Founder
The 'From Our Minds – To Be Announced Tour' evolves from Hawtin's CNTRL tours in 2012 & 2015, when, as EDM was booming across the US, Hawtin toured American college cities by bus, giving a series of performances, lectures and workshops, aimed at educating a new generation of electronic music enthusiasts on the sound and origins of techno music.
Today, as techno becomes increasingly popular and commercialized, Hawtin, is once again seeking to provide context and nurture the underground, playing intimate warehouse shows with independent promoters, while highlighting a new generation of artists and celebrating the collaborative and cross-generational nature of techno.
Across the tour, all venue locations will be provided to ticket buyers the day of the show. 'From Our Minds' is working with independent local promoters who are aware and respectful of the history of techno music, and its future with sustainability in the programming, planning and execution of their events.
Tickets available HERE!