Grammy award-winning artist Cassian, and ANYMA of the acclaimed melodic-techno duo Tale Of Us have joined forces to deliver an electrifying remix of Jimi Jules' hit single "My City's On Fire", released on Rose Avenue Records, founded by RÜFÜS DU SOL.
One of 2022's biggest dance records originally released on Innervisions and executive produced by Dixon, ANYMA and Cassian's remix is a dynamic and powerful track that combines driving percussion, distorted vocal samples, and a pulsing bassline, while also incorporating subtle melodic elements that add depth and complexity to the overall composition.
The collaboration showcases the unmatched chemistry between the two artists, with a sound that is distinct enough to identify them individually, yet cohesive enough to create an unprecedented dynamic.
Despite ANYMA and Cassian's busy touring schedules in 2022, the two found the time to come together for this highly anticipated remix, which both artists have played at recent shows around the world. A natural collaboration, ANYMA and Cassian have been fans of one another's work, with ANYMA being a fan of Cassian's mix engineering work, original productions, and playing his 2022 single 'React' in many of his sets.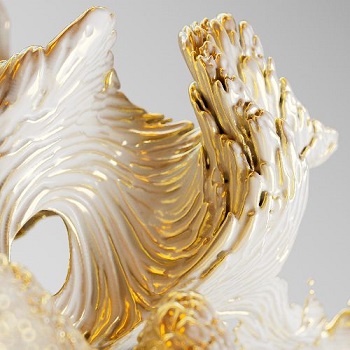 "This remix began life almost one year ago on the day that Anyma & I first met. After a quick hello we immediately began to work", said Cassian about the release.
"We quickly created an instrumental track that we both liked but it wasn't until a few weeks later that we were sent the vocal for 'My City's On Fire'. Anyma realized it would fit perfectly with the track we had already made and we put together the remix right away. From the moment I started playing it at shows it quickly became my most requested song and I'm so excited for its release on Rose Avenue", he added.
ANYMA is the multi-disciplinary music & contemporary fine art project created by Tale Of Us founding member Matteo Milleri, whose music and visual art has been causing a stir across the music world. ANYMA is at once a music and art pursuit, the two mediums existing as one; be it at an art exhibition or at a live performance. First coded by Milleri with collaborator Alessio De Vecchi during the 2020 lockdown, the identity of ANYMA is strictly bound with the music – to the extent that the music is often changed to fit the visual, and vice versa.
ANYMA has been releasing pivotal EPs, beginning with the 'Sentient' EP on Afterlife, followed by 'Claire' on Rose Avenue and a now the much anticipated 'Running', featuring Meg Myers performance on Kate Bush's lyrics. His immersive live performances have captivated audiences from Tulum & New York to Ibiza, mesmerizing the audience with mind blowing visuals.
Cassian, a triple threat as a mixer, producer, and DJ, is considered a singular force in the melodic house and techno realms, with an extensive list of studio credits. In 2022, Cassian scored his first Grammy Award for mixing RÜFÜS DU SOL's single, 'Alive' from their fourth studio album, 'Surrender'.
Cassian's critically acclaimed debut LP, 'LAPS', arrived in 2020, followed by a post lockdown 2 track club ready EP 'Reactivate', and making his debut on Tale Of Us's Afterlife with 'Landa' in 2022. Cassian's high-profile performances have put him center stage at revered venues such as Red Rocks, The Brooklyn Mirage, The Concourse Project, and major festivals including Electric Forest and LIfe Is Beautiful – with his debut set for Coachella's Yuma Stage in 2023. Cassian's soundscape construction and versatility have earned him a loyal following, with more than a million captivated monthly listeners across various platforms.
ANYMA & Cassian's remix of 'My City's On Fire' boasts emotive harmonies, atmospheric textures, and entrancing beats that evoke a sense of euphoric introspection, demonstrating the remarkable artistry and skill of these talented producers.
Listen to the track below!