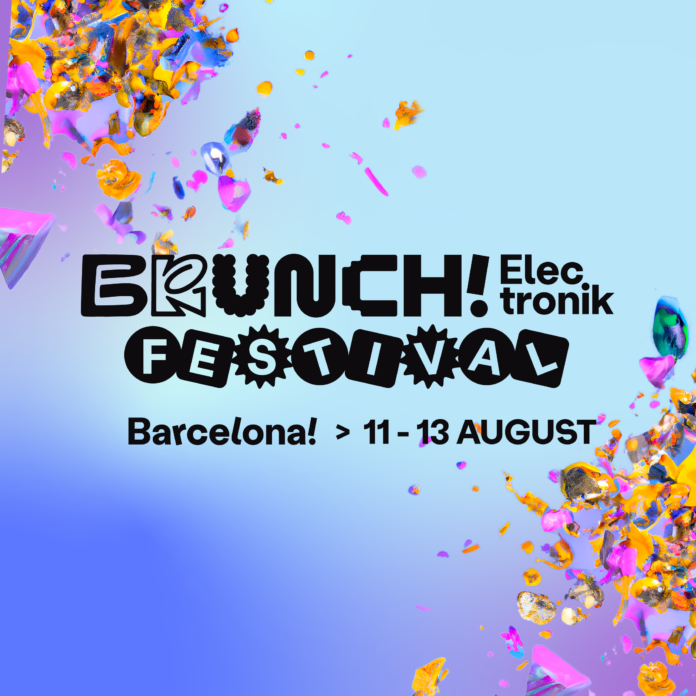 It has taken a long time to get here… A decade to be exact. Now, one of the most treasured names in European dance music promotion is ready to step up a gear. The first edition of Brunch Electronik Festival will take place this summer, taking over three renowned venues across Barcelona with benchmark-setting production quality.
Spanning Parc del Fòrum (11th and 12th August) with five stages of techno, tech-house, melodic, house and live acts; and Jardins de Joan Brossa (13th August) by day​ — and legendary Sala Apolo address Nitsa Club by night, with cutting edge sounds courtesy of artists from across the electronic music spectrum.
The versatile line-up include ÂME B2B Dixon, Anotr, Boyz Noise B2B VTSS, Carl Cox, Jeff Mills, FKJ, Hot Chip, Keinemusik (&ME, Adam Port and Rampa), Little Dragon, Marco Carola, Marcel Dettmann, Nina Kraviz, Paul Kalkbrenner, SBTRK, and Underworld. Once action at the main festival closes down, things switch to an undisputed focal point of Spanish nightlife — Nitsa Club. Here, afterparties take us beyond dawn with talent such as Farrago, Tama Sumo, Airod, Axel Boman, and Sonido Tupinamba.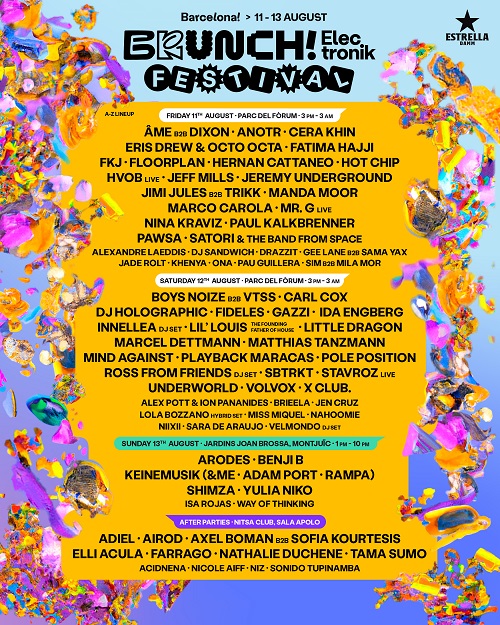 In addition to music, Brunch Electronik Festival also offers a wealth of activities. These include music lessons and workshops, interactive and immersive games for adults and children. Organisations such as Barcelona's anti-homophobia group OCH will be on-site, too, informing, educating, and reinforcing the event's longstanding commitment to inclusivity, respect and compassion.
A wide selection of food vendors, including vegan and vegetarian stalls, will be available, with a strict local produce policy limiting associated miles and footprints. Understanding environmental challenges the live music sector can no longer ignore, Brunch Electronik Festival builds on an impressive sustainability legacy. Active projects for 2023 include beach clean-ups, and leftover food donations to NGOs such as Social Fooding.
For more information regarding tickets, artists and general FAQs please visit their website.