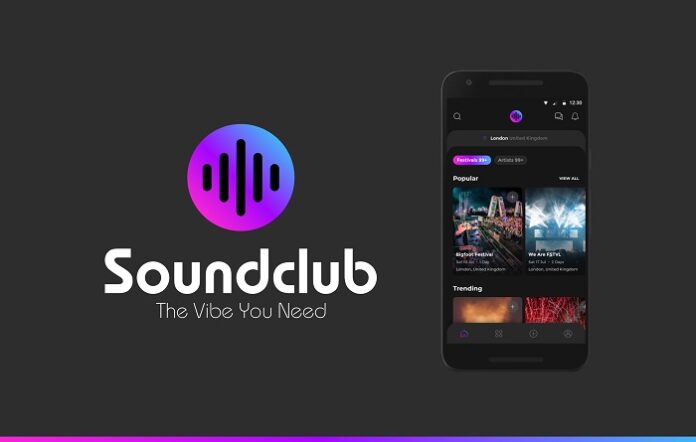 The app allows effortless discovery of music festivals around the world.
Soundclub, the social platform for live music experiences, has launched its mobile app called 'Soundclub – Discover Festivals.' The Soundclub app will focus on festivals helping fans discover live music events with minimal effort and a seamless experience.
MISSION
Soundclub's mission is to help fans discover the vibe they need through live music experiences.
Whatever makes fans feel limitless – that's the vibe Soundclub wants to connect them with. In a world where we're bombarded with constant stimuli, we need something to help us cut through the white noise to find out what frequency we're on. Whatever fans like, wherever they are, Soundclub is committed to helping them find what suits them.
The vibe you need is all about making the right connections. In a world where we've recently been more divided than ever, we know how important it is to feel like you're part of something. We also know this is the feeling music experiences give us. They're made of so much more than the songs we listen to. That's why Soundclub does live music; lives colliding; living, breathing, heart-racing experiences that forge vibe connections which can last for a night or a lifetime.
Music experiences are all about community. Soundclub wants to help fans become part of something bigger than themselves. It's here to help fans find their vibe because finding your vibe is about finding yourself.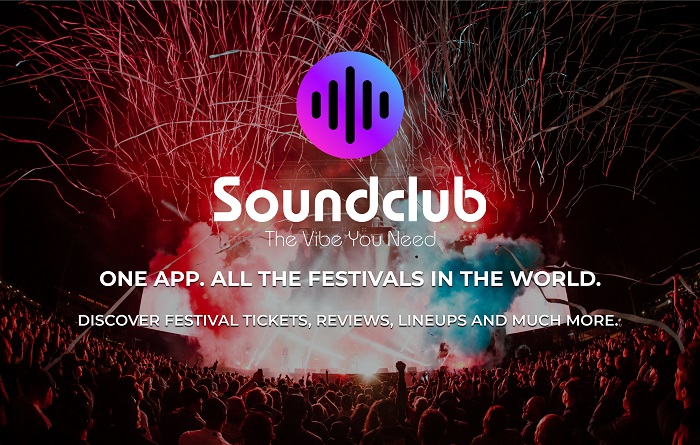 THE PROBLEM
Music events can be discovered through a variety of online platforms, but the journey to finding them is lengthy and difficult. This creates poor results for users, who are left with a perpetual fear of missing out, as well as businesses, who fail to reach their audience.
THE SOLUTION
Soundclub is a one-stop social platform for live music experiences bringing every live music experience to your hand, starting with festivals. Soundclub believes the pandemic created a unique opportunity for this space. 2022 is on track to be the best year in the history of the live music industry and with continued growth expected for this decade, Soundclub is ready to surf this wave.
KEY FEATURES
INFO – Filter and view comprehensive festival information. Dates, locations, features, and much more.
TICKETS – Access all ticket options & prices for events.
LINEUPS – Discover festival lineups and stay up-to-date with the latest changes.
MEMORIES – Check festival reviews and share yours with the rest of the community.
FEED – It's all about being part of the experience – share your thoughts on the latest events with your network.
COMMUNITY – Connect with your friends and other members of our community.
ARTISTS – Sync your Spotify account and instantly track your favorite artists' upcoming events.
ABOUT
Founded in London in 2020 by Max Zanetti Bottarelli, Soundclub and its media arm Soundclub Mag help fans discover live music experiences and connect with the vibe they need.
Here's what Bottarelli, CEO & Founder of Soundclub had to say about the app:
"We are excited to make the first step towards our mission of helping fans find the vibe they need through live music experiences. Now we will continue our relentless push for innovation that features Soundclub's trailblazing DNA"
#1 festival discovery platform in the world
+99% global coverage of festivals with +5k attendants
+5,000 festivals & +1.1m artists worldwide
+5x festivals more than #2 largest platform in the market
Available on Google Play Store (Android) and App Store (iOS)
+10,000 downloads in the first week of launch