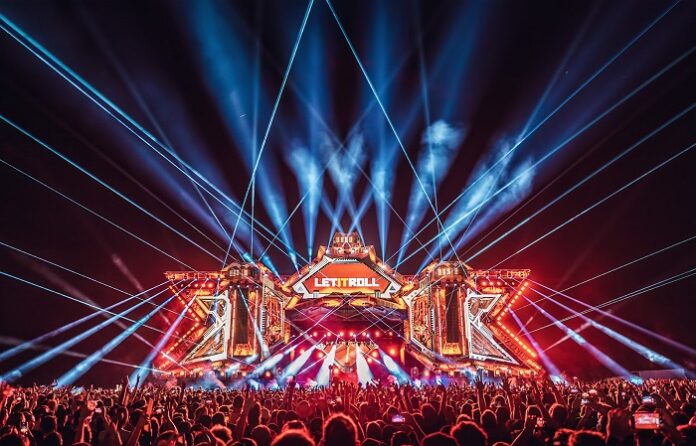 Epic three day drum & bass celebration Let It Roll is back with a bumper line up of stars at the vast Milovice Airfield, Czech Republic, from August 3 – 6th 2023.
Across six spectacular stages, legends of the game, pioneers and new school heroes will all line up including the likes of Chase & Status, Andy C, Camo & Krooked b2b Mefjus, Bru-C, Dimension, Shy FX, Sub Focus, Wilkinson, Black Sun Empire, London Electricity, and hundreds more.
Let It Roll has been shaping the drum & bass scene for more than 20 years. Its history goes back to its underground roots and raves and on to this 30,000 capacity festival. Let It Roll is known worldwide for its incredible production and awesome opening ceremonies as well as legendary shows at Printworks in London.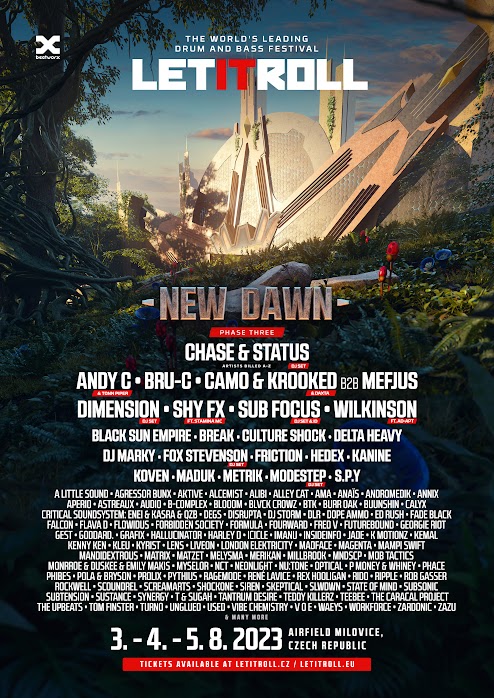 Let It Roll Festival is a spectacular coming together of the drum & bass community. The line-up includes every drum & bass style from across the spectrum, whether that's the energy of jump up or the smoothness of liquid, from neurofunk to minimal steppers, nothing is left out.
Tickets available HERE!