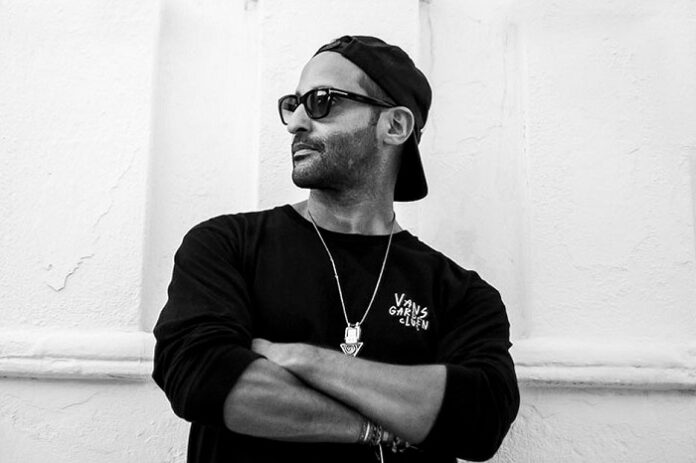 Villahangar welcomes English artist Moroccan origin Rockin Moroccin to the imprint with "Bayati Shiraz" in collaboration with revered Italian producer and composer Davide Ruberto.
The track posed a new musical challenge for the chart topping artist, with a decidedly melodic and tribal trademark style and visceral passion for percussive rhythms. Following on from his recent success with Beatport No.1 'You Got The Love' this single further highlights his diverse talent.
Bayati is inextricably linked to Azerbaijan, home of the project and source of inspiration incorporating its influential organic, solemn and mysterious atmosphere instantly transporting you through a multisensory journey to the capital Baku. This is an exciting sonic adventure that testifies to a new persona for the artists.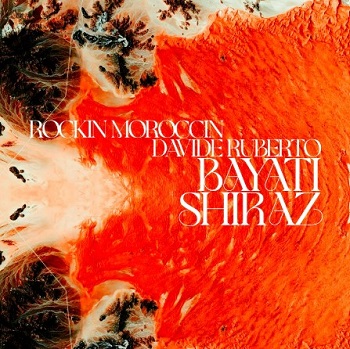 Rockin Moroccin comments: "Bayati Shiraz being an actual folklore song is very dear to the people of Azerbaijan and means a lot to them as a country in whole.
So it was very important to me to do the original song justice and not butcher it while at the same time making it relevant in today's electronic music scene and also something DJ's can get behind and people are able to dance to. Also the opportunity to record live out in Azerbaijan was amazing and to work with local musicians was a great experience I'll never forget."
Furthering his experiential forays into electronic music merged with live instrumentation and cultural roots. The song unites local musicians from the region showcasing their popular traditions and providing a vision into their magical and fascinating world steeped in a thousand-year old history that feeds into the present.
Highly creative with an authentic vibe that truly lifts the Rockin Moroccin to new heights Bayati Shiraz redefines organic house with its fusion of sonic curation meets collaboration to provide a song that will circulate for years to come. Once again the talent shines through and highlights why he remains a solid name to watch as the scene evolves.
Bringing the project together is Villahangar, a label that was founded back in 2015 by DJ and TV presenter Andrea Pellizzari alongside DJ / Producer Matt Sawyer. With an office in England and operational headquarters in Milan it is truly recognised as a global imprint.
The label consistently focuses on dancefloor music, navigating genres ranging from deep house to lounge, downtempo, organic, melodic and also afro house. Their defined mission is to find and support talented artists across the music spectrum. The Villahangar Podcast 'MusicInTheAir' features every Sunday on Pure Ibiza Radio, showcasing fresh and diverse sounds from a myriad of international artists.
Chris Leon, label A&R comments "After years of hard work we are happy to have two artists of this caliber on board! As A&R and also as a producer I have always loved exploring contaminations of all kinds, this is the sound we are looking for, without too many limits or stakes! Thanks to all the artists who gravitate around us!"
The label has received consistent and positive support from notable names including Solomun, Black Coffee, Damian Lazarus, Jamiie, Hector Romero, Themba, Sabo, FNX Omar, Safar, Nhii, DJ Zombie, Brina Knauss and Rob Stereo. Championing diversity is an indisputable reference point for the label's musical offering. Providing an evolutionary approach with an aim to discover new music and further push the borders of the industry and genre definitions forward. In recent years, a number of primary releases from the label have earned widespread global attention and has accrued a mix of international accolades for its own unique sound.
Already tearing up the tastemaker charts, "Bayati Shiraz" is becoming a prominent underground anthem. Players from Nick Warren, Henry Saiz, Robert Owens, Hanna Hais, Soul Central, Leandro Silva and Quentin Harris to Severino Panzetta (Horse Meat Disco) have jumped onto this solid summer heater early on.
Listen to the tracks below.