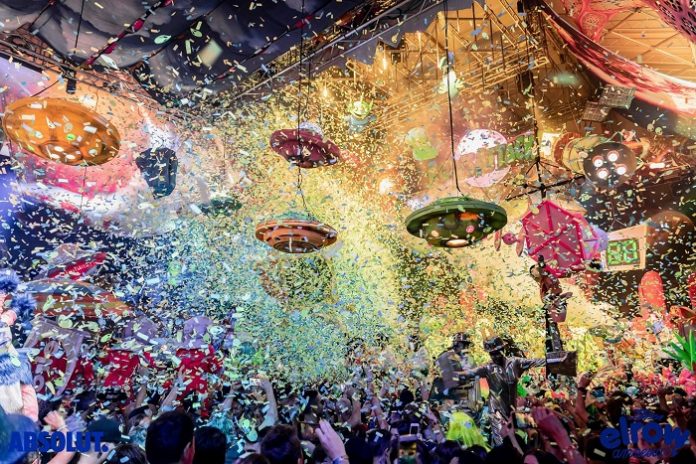 Amnesia Ibiza is once again opening its doors to welcome the elrow family and all the revelers. After a hugely successful summer season last year, every Saturday from May to September, Amnesia and elrow will join forces again to entertain and amuse anyone who steps into the legendary club.
The 19-date elrow series returns to its Pitiusa home starting on Saturday, May 27th, 2023, with the aim of enveloping and transporting all fans to different creative worlds full of light, fantasy, and colour. As usual, elrow attendees can expect the biggest DJs in the world to soundtrack their icy adventure.
Headlining the lineup of the first party of the summer, we have the Spanish DJ, Wade, one of the Spanish artists with the greatest international demand. The Sevillian artist will be one of those in charge of opening the elrow season at Amnesia Ibiza.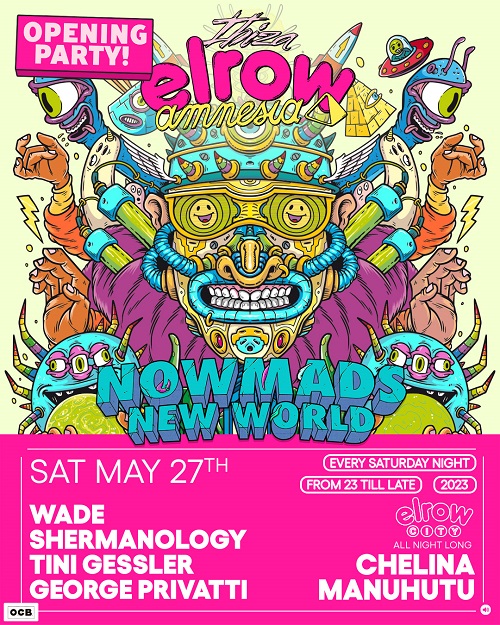 The Dutch artist duo formed by brother and sister, Andy Sherman and Dorothy Sherman, Shermanology, are also confirmed to play on the Amnesia Terrace, alongside the residents Tini Gessler and George Privatti.
Meanwhile, Chelina Manuhutu will be playing all night long in elrow City, which will be held at the club's Main Room, keeping dancers moving throughout the night and ensuring that elrow's Ibiza residency kicks off in the most exciting way.
In terms of themes, Nowmads New World gives you the chance to pass through its interstellar gateway and navigate a new realm in which age, space, and time all blend into one. Prepare yourself for the surreal as reality transforms before your eyes — if your imagination allows it!
New World takes you to a spectacular world that exceeds the limits of your imagination, where a gathering of cultures and tribes and a riot of colour, sound, and performance come together in an extraordinary way.
Tickets available here!