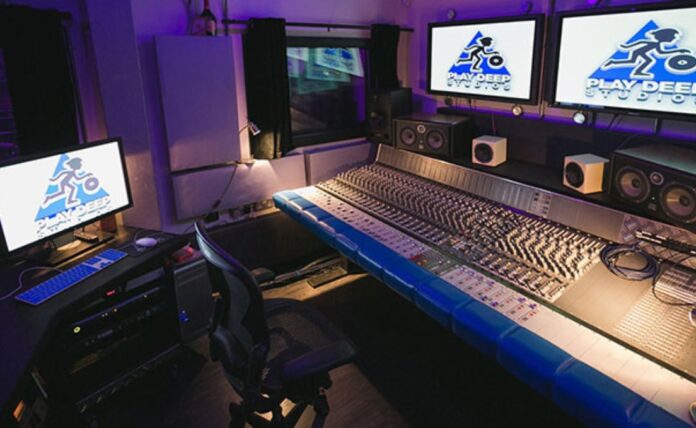 Play Records has been a leading electronic music label and publisher for over two decades, and as they move into 2023, they show no signs of slowing down. We recently had the opportunity to sit down with Simon Fraser, the label manager at Play Records, to discuss their plans and projects for the upcoming year.
In our interview, we talked about everything from new releases and resolutions to new signings and milestones they hope to achieve as a label. Fraser gave us an inside look at what's in store for Play Records in 2023 and beyond, and we were impressed by the level of dedication and creativity that the label continues to bring to the electronic music industry.
If you're a fan of Play Records, or just curious about what the label has in store for the future, be sure to read on and find out what Simon Fraser had to say about their exciting plans for the coming year.
Hi Simon, how are you?
I have not slipped on any ice and fallen this Winter. When Canadians reach a certain age, this is how we judge our lives. So, I'm doing great, thanks for asking.
2023 is here and we'd like to know more about your plans and upcoming projects, can you tell us do you have any new releases coming up?
We've got our regular collections coinciding with Miami Music Week, International Music Summit in Ibiza, and ADE in Amsterdam.
Melleefresh has two albums coming out this year – 150BPM Workout, a collection of her most popular tracks ramped up to 150bpm for working out to, is releasing in May and Under The Covers, a collection of cover songs, is releasing in September.
We're running remix contests for the next 3 months on Beatport's LabelRadar, for a remix album of Kardano's Art of Tones, to be released in late June.
And we've got a bunch of single releases between these bigger releases, from Hotboxx, Emanuele Marini, Roberto Cavicchioni, KuntyBeatz, Sheps, Ripe Raza, and Hectic.
Are there any new signings or are you looking for new artists to join the roster?
If the history of Play Records tells me anything, it's that we're a label that many artists get their start at, or at least work with early in their careers. So, there will undoubtedly be new artists on the roster. We usually see an uptick in demo submissions during the Summer, so ask me again in a few months.
Are there any other projects the label is embarking upon this year?
We've seen a big increase in the number of artists who want to release EPs on Play, so we'll likely be releasing more EPs this year than we normally would, which is great.
I much prefer releases with multiple tracks rather than singles. In some ways, because of DIY services, the music industry has become much more of a numbers game. (The more tracks on a release, the more plays the release is likely to generate from the artist's audience.)
EPs strike a nice balance between that numbers game and the amount of labour and heart it takes for an artist to generate their works and for a label to release them.
Are there new implementations to your workflow or your strategies that you'd like to try this year?
Melleefresh is about to launch a second DJ mix show. Melleefresh House Party will run on a weekly schedule rather than bi-monthly like her first show – Melleefresh Radio – does.
Late last year, we started to incorporate elements of AI artwork in our album art. The first draft of the artwork on Parker McFarland's Say Something was generated in Dall-E2 in around 20 prompts, then completed after a few hours of correcting all the errors made by the AI engine. We've found that generative AI is far more effective at producing manipulable design elements rather than completed designs, though there have been a few instances of getting it right with a single prompt.
Are there any new resolutions the label made for this year?
I have around 40 boxes of deadmau5 at Play CDs on a shelf in front of me that I would love to clear out by the end of the year.
What new milestones would you like to achieve in 2023?
I'd like to create a knowledge base for our artists. Prior to working at Play, I was heavily into DIY web development and content management for 20 years, so I know the nuts & bolts of how platforms work and what data/data-types are used by search engines to generate their search results. There are lots of tricks and tips that I've shared with artists over the years. But I've yet to centralize those lessons in one location. So that's on my to-do list.
What new milestones would you like your artists to achieve?
I'd like them to learn to better use SoundCloud. Even with a free basic account, it's a very powerful branding platform and 99% of artists who use it only scratch the surface of its capabilities. Even many top-tier artists who are on SoundCloud don't employ the best practices they should.
What's the most important thing you're looking forward to this year?
Having not slipped on ice and fallen down.
As Play Records moves into its third decade as a leading Electronic music label and publisher, it's clear that they're still pushing the boundaries of the industry. Our conversation with Simon Fraser, the label manager at Play Records, gave us a glimpse into their plans and projects for 2023, and we couldn't be more excited about what's in store.
From new releases to remix contests and a focus on empowering their artists with knowledge, it's clear that Play Records is dedicated to bringing the best in Electronic music to fans around the world. We look forward to seeing what they'll achieve in the years to come.