Commencing her summer tour last week, Swiss-South African artist Nora En Pure delivers her second release of the year in the shape of her three-track Wholehearted EP – out now on Enormous Tunes.
Providing the perfect soundtrack to beckon the summer months, Nora En Pure invites listeners into an adventurous soundscape with the EP's title track. Brimming with sporadic samples, driving bass and nature-infused sounds, the track moves into an emotive piano break, keeping the listener engaged as it twists and turns in sonic bliss.
Expertly crafted for club and festival grounds, Prophets Of Hope demands attention with hypnotic synth stabs and rattling basslines. Closing the EP with another shows-stopping cut, Sycamore fuses euphoric synths and samples across a hard-hitting low-end.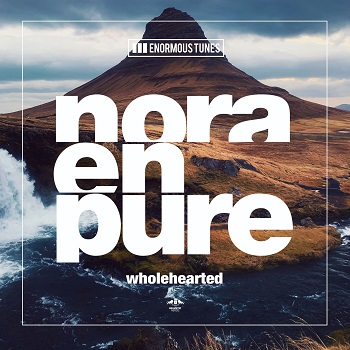 Tried and tested in her recent sets from ULTRA Abu Dhabi to Coachella, this dynamic collection will resonate with music lovers all over the world.
Speaking about her Wholehearted EP, Nora En Pure mentioned:
"It's a more of a club oriented EP and my interpretation of the current trend and soundscape out there. I love to stay very musical and harmonic in my works, with grounding, organic elements, but in my sets, I also like to bring a bit more power and dynamism.
These tracks all build quite a nice contrast and counterpart to my more uplifting melodic feel-good tracks. Played over the last few months, they've created standout moments that often surprised the crowd, so I'm excited about their release."
Kicking off her summer tour with shows in Detroit (Leland City Club), Charleston (The Wonderer) and Miami (Space), the Helvetic Nerd is set to play the Boat Cruise Summer Series in Boston and Marquee Dayclub for EDC Week before returning to Europe to play at Egg London, Pleinvrees Festival in the Netherlands, Luft & Liebe Open Air Festival in Germany and Electronic Island in Austria. For the full list of upcoming shows, head over to her website or BandsInTown.
Listen to the track below.