In both friendship and music, Bart Skils and Weska are an inspired combination. Their third EP on Drumcode 'Something More' continues their collaborative purple patch.
A transatlantic connection that's so far birthed the excellent 'Polarize' and 'Shades of Summer' EPs, plus a remix of the Sven Väth classic 'Spectrum' under his Metal Master alias on Cocoon, Bart Skils and Weska are gradually developing into one of techno's most exciting partnerships.
Something More' continues their on-point production flow. The title track is destined for festival stages, mixing up sharp drumlines, celestial pads and a soaring male vocal that balances the wistful and euphoric on a knife's edge. Meanwhile, 'Palm Strings' is a sleek beast, as rolling percussive loops rub shoulders with an atmospheric melody line, before a powerful bass riff takes the energy up to eleven.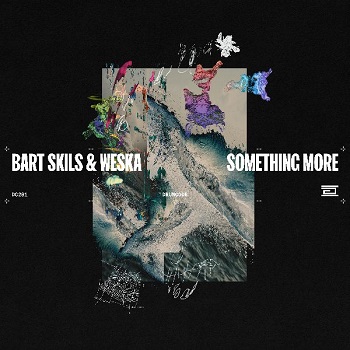 Here's what Weska had to say about the EP:
"Bart and I have become close friends over the years and genuinely love making music together. Despite living on different continents, making music is seamless. We're always on the same page creatively so we're constantly bouncing ideas off one another. 'Something More' and 'Palm Strings' is a pair of these ideas that came fully to life and we couldn't be happier with the results." 
Listen to the tracks below.