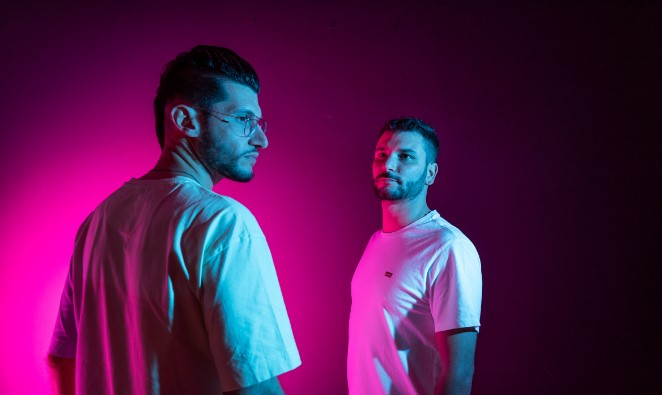 Riding the momentum of their exponential artistic growth, Glowal make their debut on ARTBAT's UPPERGROUND label for the third edition of their 'Selected' series with a striking composition, 'Heal Your Scars'.
The track sets the tone for the remainder of the EP, while solidifying the Italian duo's status as established producers in the melodic techno sphere.
Opening the selection with its inky textures, the record weaves a sonic tapestry of ethereal atmospheres within its reverberating basslines and emotive synth progressions.
The inviting piano loop calls for a glimmer of hope as Fabio's distinct voice enters the scene in a serene tone, alluding to the journey of healing and moving forward. Exceptionally blending the artists' signature melodic sway and hypnotic vocals with raw instrumentals to accentuate its emotional depth, this piece is a prime example of melodic techno eminence. It perfectly balances sensitive harmonies with energetic kicks that command both the heart and body of listeners.
Vulnerable, heartfelt, and soul-stirring, 'Heal Your Scars' is an attestation to Glowal's sound maturation, creative development, and poetic synergy. Their relentless pursuit of musical excellence has earned them accolades from tastemakers, industry peers, and devoted followers alike.
Now, with their groundbreaking debut on UPPERGROUND, Glowal is poised to leave an indelible mark on the global electronic music landscape, with their trademark resonance set to captivate minds, move dance floors, and forge a path of even greater success.
Listen to the track below.