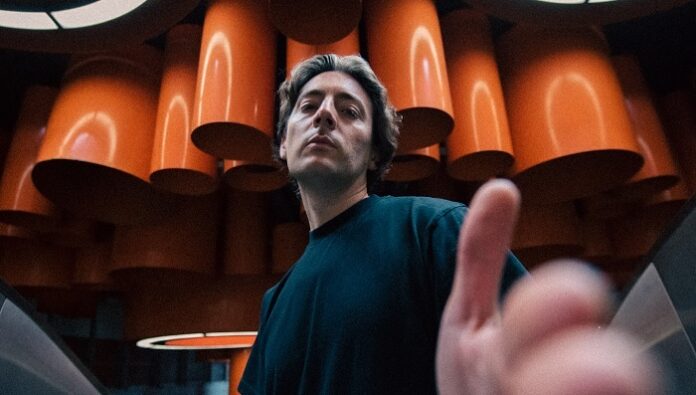 Super-talented DJ and producer Farrago releases the heavily anticipated debut album 'Blesssed'. The multidimensional new project arrives via his very own imprint Vermillion Trax, a brand-new label that is destined to subvert expectations and deviate from the norm.
Listeners were initially introduced to the project with the stampeding first-look 'Addicted To Bass' feat. Amelie Lens, a bold entry point into the labyrinthian debut album.
'Ducky Tribal Mission' swiftly picked up the pace, with a lethal injection of euphoric melody and golden-era techno spirit. The final single to be shared before this album's inception was the hair-raising, psy-trance big hitter 'Naked Light'. The puzzle pieces have finally aligned, the portal to 'Blesssed' is now officially open.
Here's what Farrago had to say about his debut album:
"I've been producing music for almost 20 years but the dream to one day release an album started a long time before that. I was the kid who would sit in the back of the bus listening to music on his discman and not talking too much unless spoken to. I was a big fan of bands like Daft Punk, The Prodigy… I really looked up to them and knew I too, wanted to release an album one day. To leave a mark and become part of music history, hopefully?
If it was good enough, I mean, ha ha The first track I made for 'Blesssed' was the first track I worked on after having a stroke 3 years ago. Life can be short so after my accident I decided I shouldn't postpone any big dreams I had anymore. The truth is 'Ducky Tribal Mission' isn't even that old. I didn't make music during covid because my brain was still in recovery, and I was terrified of going into the studio.
Doctors told me I'd suffered a serious amount of brain damage and they weren't sure how this would affect my day-to-day life. I had severe anxiety that I would have lost my touch and maybe not be able to make music anymore at all. It was nearly 20 months later where I first found the courage to open Ableton again.
I made the first track for the album in 2 days while lying down on the sofa on my laptop speakers. Very unusual way of working to be fair but I was happy. Because the remaining 10tracks were all made in a timespan of 4 months, it was the first time in my life I felt like I had enough tracks that fit together sound-wise to consider releasing them as an album. 'Blesssed' became a possibility." 
One of the main protagonists of the techno 2.0 generation, the leading man of the Lenske family and Exhale community, Farrago is a name that sparks joy. His name is synonymous to fast and trippy sounds from the broader spectrum of electronic music. A mix of trancey melodies and psy infused techno are to be expected when you are surrounded by other ravers on Sam's dancefloor.
After 3 releases on the Berlin based A R T S label, the Exhale resident co-founded Lenske with Amelie Lens in 2018 and has been a mainstay there for the past few years. A few years later, a new chapter unfolds with the announcement of his debut album that will be released on a new label run by the man himself.