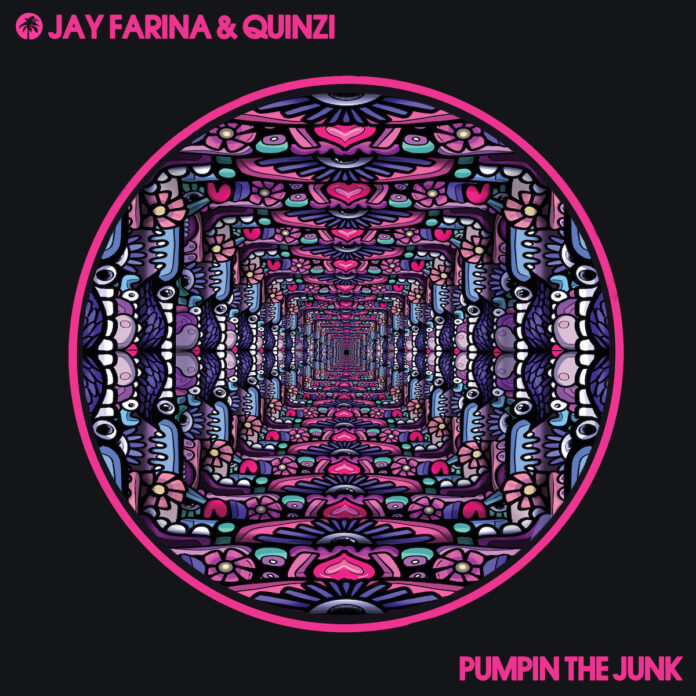 Collaborating to great effect on labels like Hooj Choons and Cleveland City Digital, Jay Farina and regular studio partner Quinzi have been playing across Europe while cooking up a take on house music that is fresh and full of irresistible grooves.
Joining forces for their biggest release to date, the pair head to Hot Creations to open the summer with their two-track 'Pumpin The Junk' EP.
"We set out to create a blend of classic old-school vibes influenced by the early nineties whilst wanting to keep an organic feel to the record, keeping it fresh.". – Jay Farina & Quinzi.
'Pumpin The Junk' is a sleazy, low-slung and driving house cut with raw and edgy percussion, while the vibrant vocals and old-school rave stabs all light up the track with the sort of character that gets a floor going wild.
Next comes 'The Buzz', which is exactly that, the type of steamy house groove to get people moving. Rolling drums are overlaid with jumbled toms and fluttering snares before a monstrous bassline brings the warmth, while fiery vocals, drum fills and filtered FX all add more texture and tension to this red-hot offering.
Jay Farina & Quinzi 'Pumpin The Junk' drops via Hot Creations on 16th June 2023.
Pre order HERE!