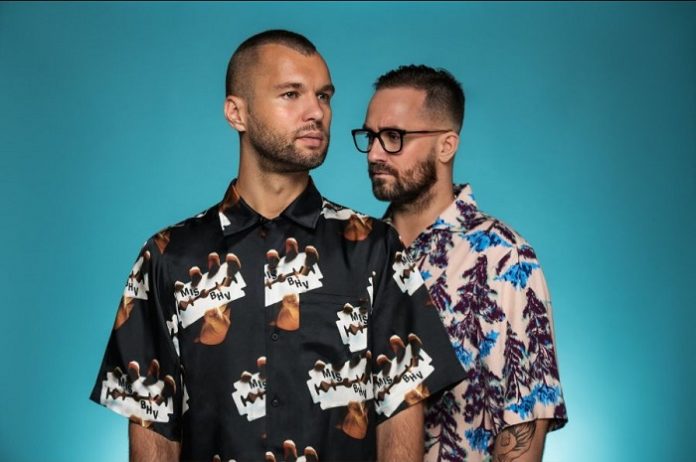 ARTBAT's imprint UPPERGROUND is thrilled to unveil their latest creation, "Breathe In" – a moving and evocative single born out of the creative collaboration between ARTBAT and Another Life. Infusing a nostalgic 80's synth with a modern soundscape, "Breathe In" stands out as a distinct musical masterpiece, certain to leave a lasting impression on the hearts and minds of all those who experience it.
ARTBAT, who have recently remixed Kölsch's highly regarded anthem "All That Matters", and have been taking their UPPERGROUND label around the world, with stops in Tulum, Poland, London, Ibiza, and Tel Aviv. The duo's latest collaboration with Another Life, out today, is a stunning new record that showcases the very best of both artists.
With its powerful and emotional synth riffs and emotive vocals that urge listeners to "Breathe in, Breathe out, Let it scream out," "Breathe In" is sure to resonate with lovers of beautiful electronic music.
In describing his approach to music, Another Life explains, "I think with music, you can build the sound to create something that stays there and makes emotion. Something unique, like special memories, where you want to forget reality and I want people to forget what Is real. You can create this with the way you play and produce. That is what music is, to me."
When speaking about the production, ARTBAT outlines, "This captivating track is an uplifting reminder to pause, take a deep breath, and fully appreciate the world around us. It's a celebration of the unstoppable momentum we create when we immerse ourselves in the present, enjoying every second with joy and gratitude. We are always happy to work together with our friends, exploring new boundaries and creating music that we fully feel with soul and body."
Originally launched in 2021, ARTBAT's imprint UPPERGROUND serves as a creative sanctuary, dedicated to showcasing extraordinary and evocative sounds that have the power to move the crowd, ignite people's dance spirit, and stir emotions. It also seeks to nurture and support young, talented artists, giving them a space to share their unique voices and visions with the world. 'Breathe In' will be the twelfth release on the label.
ARTBAT, one of Ukraine's most prominent electronic music exports, has managed to captivate both underground and mainstream audiences worldwide through their distinct fusion of techno, electronica, and melodic elements. Their unique style continues to resonate with listeners, solidifying ARTBAT's status as a powerful force in the electronic music scene.
Listen to the track below.