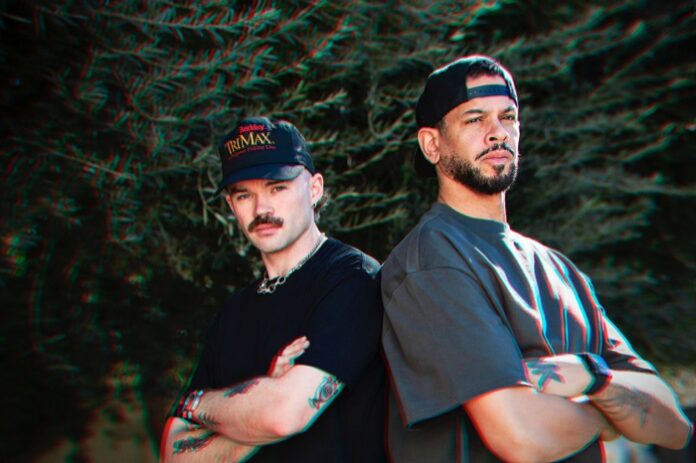 Two of the world's preeminent names in global dance music, MK & Dom Dolla, released the most anticipated track of the 2023 – 'Rhyme Dust' back in February…the fans won in the end! Massive in clubs and radio alike, the track has now had over 50 Million global streams, is certified Gold in Australia, #1 at US Dance Radio, #1 on Beatport and spent 13 weeks in the UK Top 100.
Now "Rhyme Dust" gets the remix treatment from Major Lazer, who give the track a dubbed out afro-house treatment. Q Tip's iconic vocals are intertwined with sirens and a driving syncopated rhythm squarely aimed at the dancers. Diplo recently posted a teaser of the remix with fans once again demanding it get an official release.
'Rhyme Dust' was unofficially unveiled in July 2022 when Dom Dolla and MK began road testing the track on the world's biggest stages.. The collaboration was reshaped and refined taking various iterations, each version however continued to elevate the iconic sample from Q-Tip's 'Breathe & Stop', a much loved hip hop classic.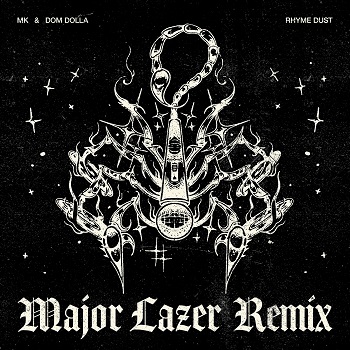 On November 24th 2022, Dom Dolla made his Selected Sessions debut, positioned on the rooftop of a high rise apartment building in Belgrade, Serbia. Among the 1.5 hours of music performed, one track caused an unprecedented fan reaction – Rhyme Dust. Within 24 hours 'Rhyme Dust' had found an insatiable audience on Tiktok. The hashtag #rhymedust was viewed over 8M times, and a ripped audio version broke into the top 5 Soundcloud viral charts.
By January 2022, the fan demand for 'Rhyme Dust' became so intense, MK and Dom Dolla requested all enquiry be directed to management. This 'tongue-in-cheek' comment gathered more momentum causing an avalanche of DMs, comments and emails directed at both artist's teams furiously demanding a release date.
'Rhyme Dust' is a genre bending ear worm. It is as much an homage to classic hip hop as it is a house record. Its distinctive qualities has made it instantly recognisable, crowds can be heard singing it back at live shows word for word. 'Rhyme Dust' is a true collaboration and a melting of minds between two of the most prolific producers in dance music today.
Listen to track below.