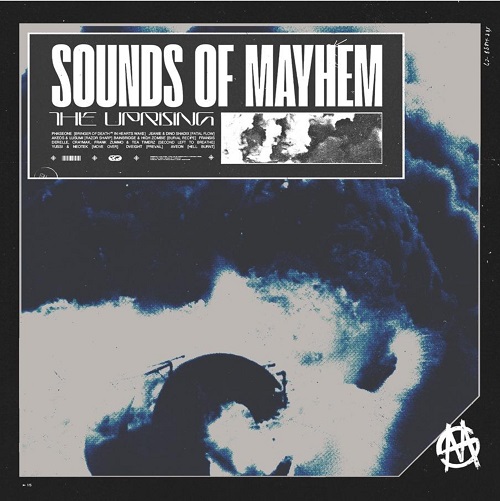 In a powerfully epic and crushing orchestration of bass, dubstep, and riddim, PhaseOne, renowned for his Beatport dominations and astronomical streaming numbers, launches 'Sounds Of Mayhem: The Uprising'. This inaugural compilation from his newly-founded label, Sounds Of Mayhem Recordings, is a bold testament to his knack for masterfully merging metal and bass music as a seasoned producer, guitarist, and songwriter.
Available since June 30, 2023, this anthology features PhaseOne himself along with a legion of rising talent like Akeos & Lusumi, Bainbridge & High Zombie, JEANIE & Dino Shadix, DVEight, AVEON, YUSSI & Neotek, and a sensational four-way collaboration by Fransis Derelle, CRaymak, Tea Timerz, and Frank Zummo.
The 8-track release encapsulates the essence of Sounds Of Mayhem, a label that embodies rebellion, freedom, anarchy, and unadulterated fun, delivered through forward-thinking bass and metal music.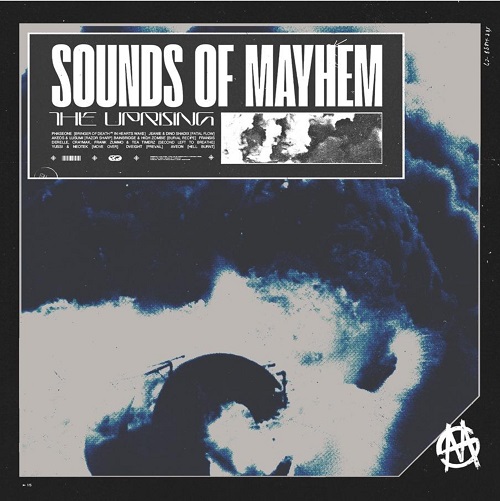 Thrilled about the label launch, the Australian DJ and producer PhaseOne shares his thoughts for uncovering and nurturing fresh talent in the metal and bass music scene. 'Sounds Of Mayhem: The Uprising' is more than just a compilation; it's an audacious soundtrack of artistic liberation, channeled through the resonating mayhem of its roster's creative prowess. A true uprising, indeed.
Listen to the tracks below.
Check out the interview below!
Can you tell us about your new record label, Sounds Of Mayhem Recordings?
It originally started in 2020 as an annual mix series as a way for me to showcase all my unreleased music as well as my friends ID's, doubling and triple dropping them all in a massive mega-mix. The mixes were a lot of fun to make but also, a very time consuming to do for something I didn't get anything in return for, they were purely for the fans. Seeing as the mixes were all unreleased music, my manager and I then had the thought "why don't we sign the music", so the idea of turning it into a label kind of surfaced + the idea of self releasing all my own music going forward also sounded appealing to me.
What kind of music will your label, Sounds Of Mayhem Recordings, focus on?
We're not limiting or boxing ourselves into any genre specifically, as long as it makes sense sonically for the label brand. There will be music of all EDM genres with an emphasis on rock/metal inspired Bass Music, expect lots of heavy Dubstep too haha
How do ideas like freedom & anarchy show up in the music your label makes?
The word mayhem evokes connotations such as chaos, disorder & anarchy which I would say is also a perfect definition of bass music AND metal music. We've brought those themes in visually with the label branding (its super metal haha), we worked really hard on the aesthetic, the logo itself is even a play on the anarchy logo. Those themes are also present sonically by the hard hitting music, specifically with our rock/metal "rocktronic" crossover tracks.
When I think about heavy music in general or even going to bass or metal show, a lot of us in the scene (artists & attendees) were or even still are considered outcasts, purely for liking heavy music, so I feel this fits in really well with our anarchy brand as there is a freedom about it, you can let loose and be yourself, let out some anger in a safe space even. Go against the grain. We even have a slogan 'It was never a phase' which subtly ties into the PhaseOne brand and ties it into emo music because it was in fact never a phase, here we are decades later still enjoying "devil music" our parents once thought we were into growing up lol.
Can you tell us about the first album, "Sounds Of Mayhem: The Uprising," from Sounds Of Mayhem Recordings? How did you pick the songs?
We knew we had to launch the label with an impact, the branding was super strong and we needed songs to match that. Our first release was compiled mostly by me reaching out to producers I know and love that have done rocktronic songs before and seeing if they were interested in being part of the launch. I also put out a call on twitter asking people to send me demos.
You've said you've always wanted to start your own record label and find new artists. How will you help these new artists through your label?
Not only is the label a way for me to essentially self release my own music, we're now giving upcoming artists a platform to showcase their art and be discovered. After working with many different labels over the past decade myself, you see and learn lots of different types of workflows, through that I've learnt a lot and feel very confident in the way we're approaching things.
Being an artist myself, I have previous relationships with most of the artists we're working with, so they're getting a very 'hands-on' treatment to get the best results for their release. A long term goal but I'd love to start doing SOM branded events and stage takeovers and stack the lineup with artists who have released with us.
What attracts you to the term 'Mayhem', and how does this fit with both heavy metal and electronic music in your opinion?
It all started in 2017 when I released my song 'Welcome To Mayhem'. That song single handedly put me more in the spotlight and changed my career path. Ever since then it's been such a huge part of the PhaseOne brand, so it's only fitting that the label is based around that term. As mentioned above the term Mayhem encompasses the aggressive sounds of our rocktronic and heavy releases.
You've had a lot of success in your career with top songs, lots of streams, and working with famous artists. How will you utilize your experience to grow Sounds Of Mayhem Recordings?
From being in the music biz for 20 years (Metal & EDM) one stand-out thing we have is an array of connections, vocalists and musicians which we can utilize for features on artists songs. I also offer my mixing & mastering skills for our artists releases when appropriate to get the best product possible (as I said above, very hands-on haha).
We plan on releasing quality over quantity, roughly a release month give or take but right now we're just trying to grow and make an impact in the scene. I think we have something really unique and tasteful here so we're going to keep building on that. Long term as mentioned I'd love to take it further and do some SOM branded events / festival stage takeovers. We're just getting started.