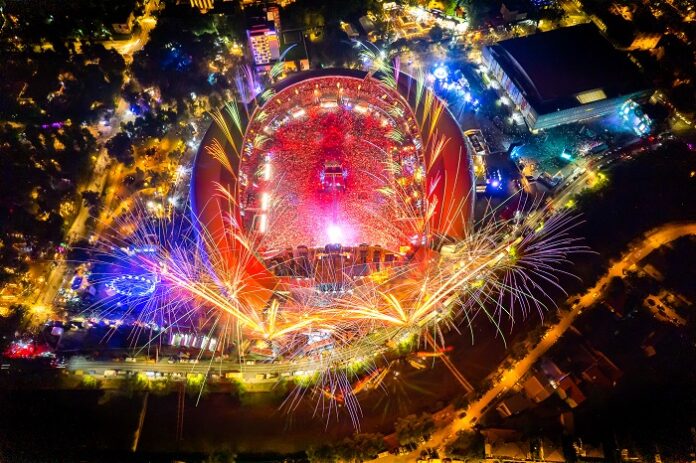 If you're an electronic dance music enthusiast, there's one festival that stands above the rest, promising an unparalleled experience of euphoria, music, and endless fun: UNTOLD festival in Cluj-Napoca, Romania.
Regarded as one of the best electronic dance music festivals in the world, UNTOLD has been a beacon of light for music lovers, drawing crowds from all corners of the globe. From its exceptional line-up of superstar artists to the vibrant day and night activities, along with a plethora of food and drink choices, UNTOLD festival has everything you need for an unforgettable 4-day and night extravaganza.
1. Price and Value – A Musical Heaven That Won't Break the Bank
UNTOLD is renowned not only for its outstanding musical offerings but also for its accessible pricing. The festival organizers have consistently strived to keep the ticket prices reasonable, ensuring that everyone can partake in the magic of this celebration of sound. Unlike some other major festivals that may leave you counting pennies, UNTOLD strikes the perfect balance between affordable pricing and delivering a premium experience.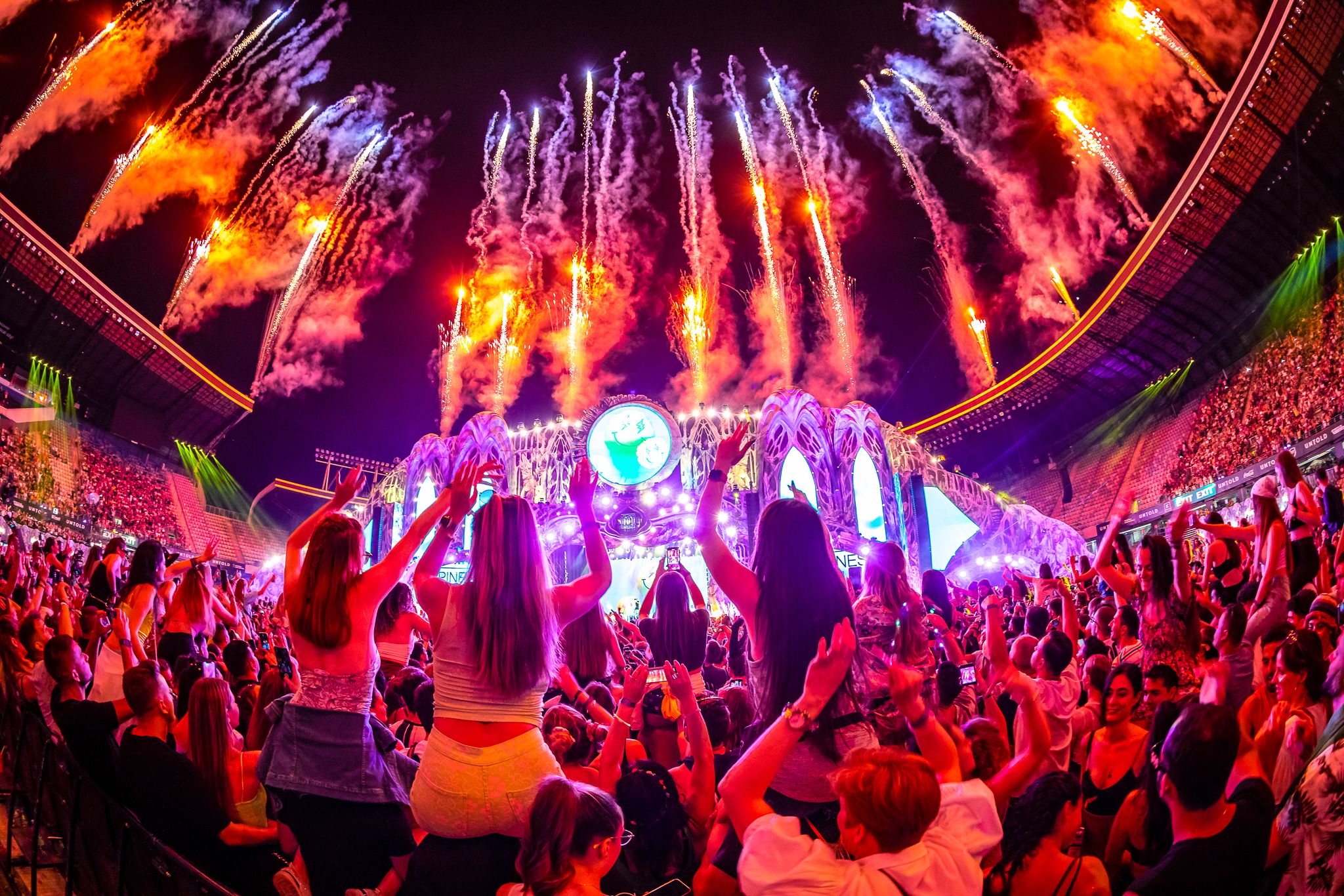 Tickets
4-day pass – General Access Basic – 189 euros + taxes
4-day pass – VIP – 425 euros + taxes
Special Friendship packs:
4 x persons = 600 euros + taxes
5 x persons = 750 euros + taxes
6 x persons = 810 euros + taxes
2. World-Class Line-Up of Artists – Where Legends Meet Rising Stars
The heart and soul of UNTOLD festival lie in its impeccable line-up of artists. Each year, the festival curates an eclectic mix of world-famous headliners and rising stars that cater to diverse musical tastes. From EDM icons to underground sensations, every performance is a masterpiece that ignites the spirit of the crowd and creates an atmosphere of pure bliss.
Past editions of UNTOLD have seen electrifying sets by the likes of Armin van Buuren, Martin Garrix, David Guetta, Tiesto, Tale Of Us, Paul Kalkbrenner and Black Coffee among many others. The festival's commitment to providing top-tier talent means that fans are treated to an auditory journey that lingers in their hearts long after the festival ends.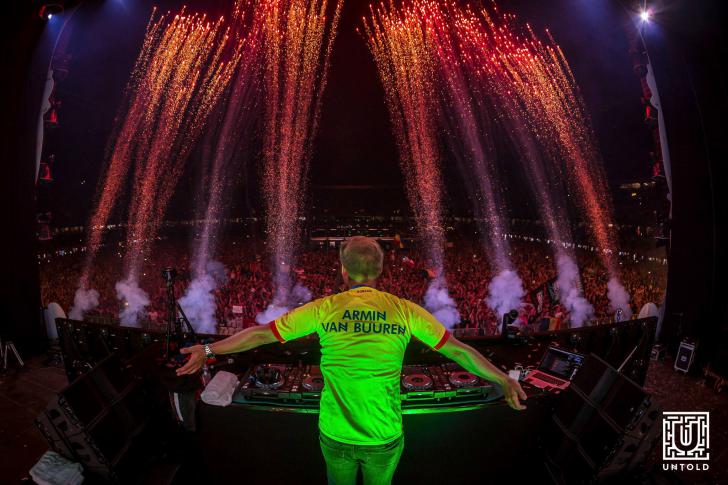 3. Day and Night Activities – Embrace the Festival Spirit Around the Clock
At UNTOLD, the party never stops, and the fun goes beyond the music. During the day, festival-goers can immerse themselves in various activities and experiences. From workshops and interactive art installations to adrenaline-pumping sports challenges, there's something for everyone to enjoy between the music sets.
There's also a "Designers' Nest" where more than 20 Romanian fashion designers will have their creations in the festival, in a dedicated area for them – clothes, special collections, shoes, bags, and accessories (prices from 5 EUR to 100 EUR). In addition, make-up artists & hair stylists are there to prepare your best outfit and look for the festival.
As the sun sets, UNTOLD transforms into a mesmerizing realm of lights, firework displays, and awe-inspiring stage designs that elevate the festival experience to a whole new level. The night comes alive with breathtaking performances, captivating visuals, and the undeniable energy of the crowd. UNTOLD festival promises an otherworldly experience that truly comes to life when the moon graces the sky.
4. Gastronomic Delights – A Feast for the Senses
Beyond the music and festivities, UNTOLD tantalizes the taste buds with an array of delectable food and beverage options. Culinary delights from various cultures and cuisines await attendees, catering to every preference, be it vegetarian, vegan, or the most carnivorous of appetites. From gourmet food trucks to fine dining pop-ups, the festival's food offerings are a celebration of flavors that complement the vibrant atmosphere. Furthermore, this festival is the only one it the world that has McDonalds (Yes, you read that right).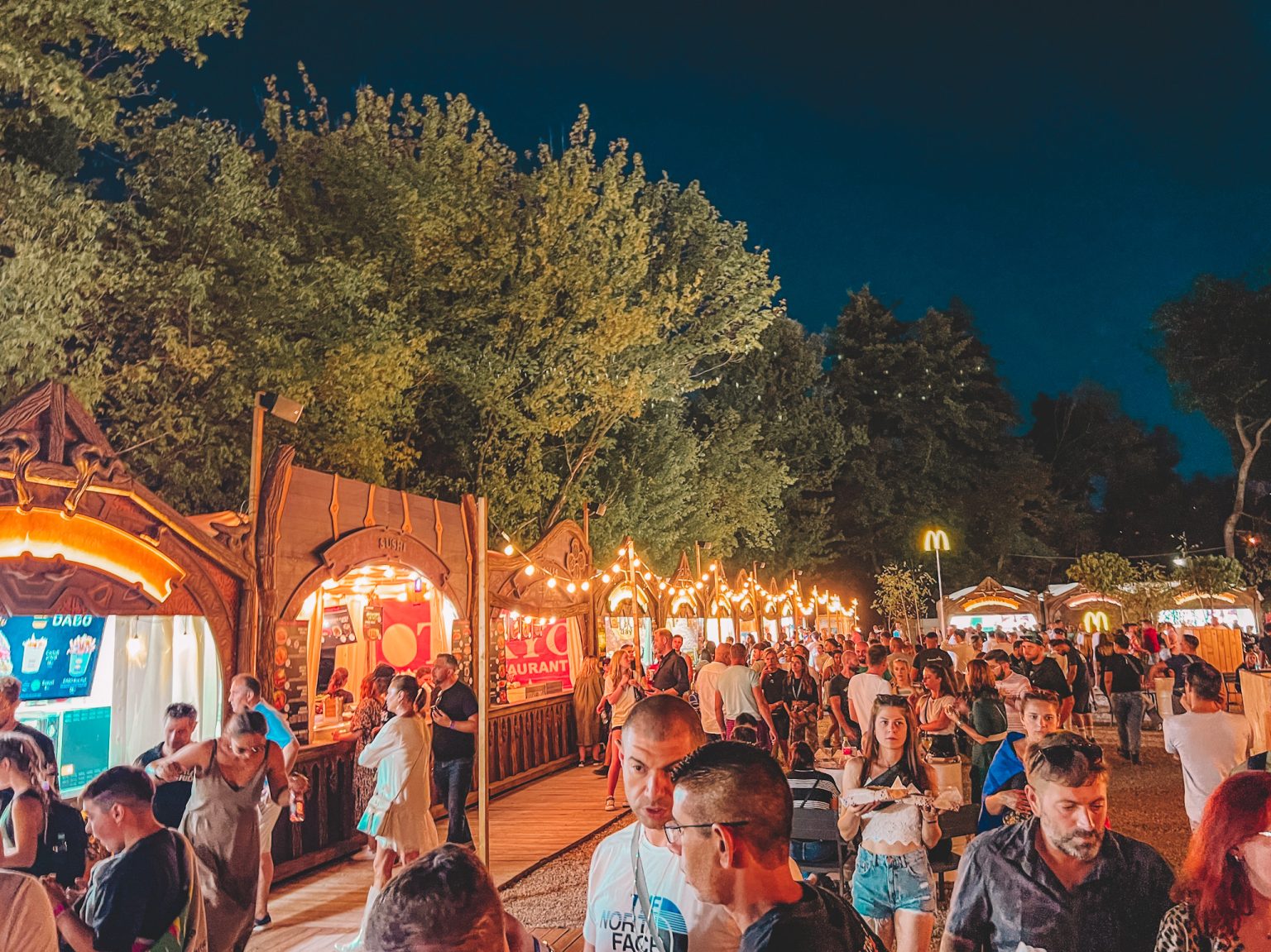 Prices for food: From 35 to 75 lei (From 7 euros to 16 euros)
Moreover, UNTOLD takes pride in offering a diverse range of beverages to quench the thirst of revelers. Whether you're sipping on signature alcoholic or non-alcoholic cocktails or indulging in craft beers, there's a libation to suit every mood.
Prices for drinks: 3 EUR water to 15 EUR for cocktails

When it comes to accommodation, a campus and hotel options are available on UNTOLD's official website.
The campus starts from 190 euros/4 nights/person, 3 stars hotel, with free access to the sauna, gym and the indoor pool – World Class service starts from 462 euros/4 nights/person. 4 stars hotel – in the heart of the city, 250 meters away from the festival, one of the top hotels in Cluj-Napoca – starts from 950euros/4nights/person.
Festival-goers can also rave and take a rest in the middle of the festival by booking their rooms at the Radisson Hotel, the Themed Hotel of the UNTOLD Festival. Those who stay here can see the mainstage from their windows, join private and exclusive parties, meet magicians and walking acts, and don't have to worry about the music from the festival when they sleep.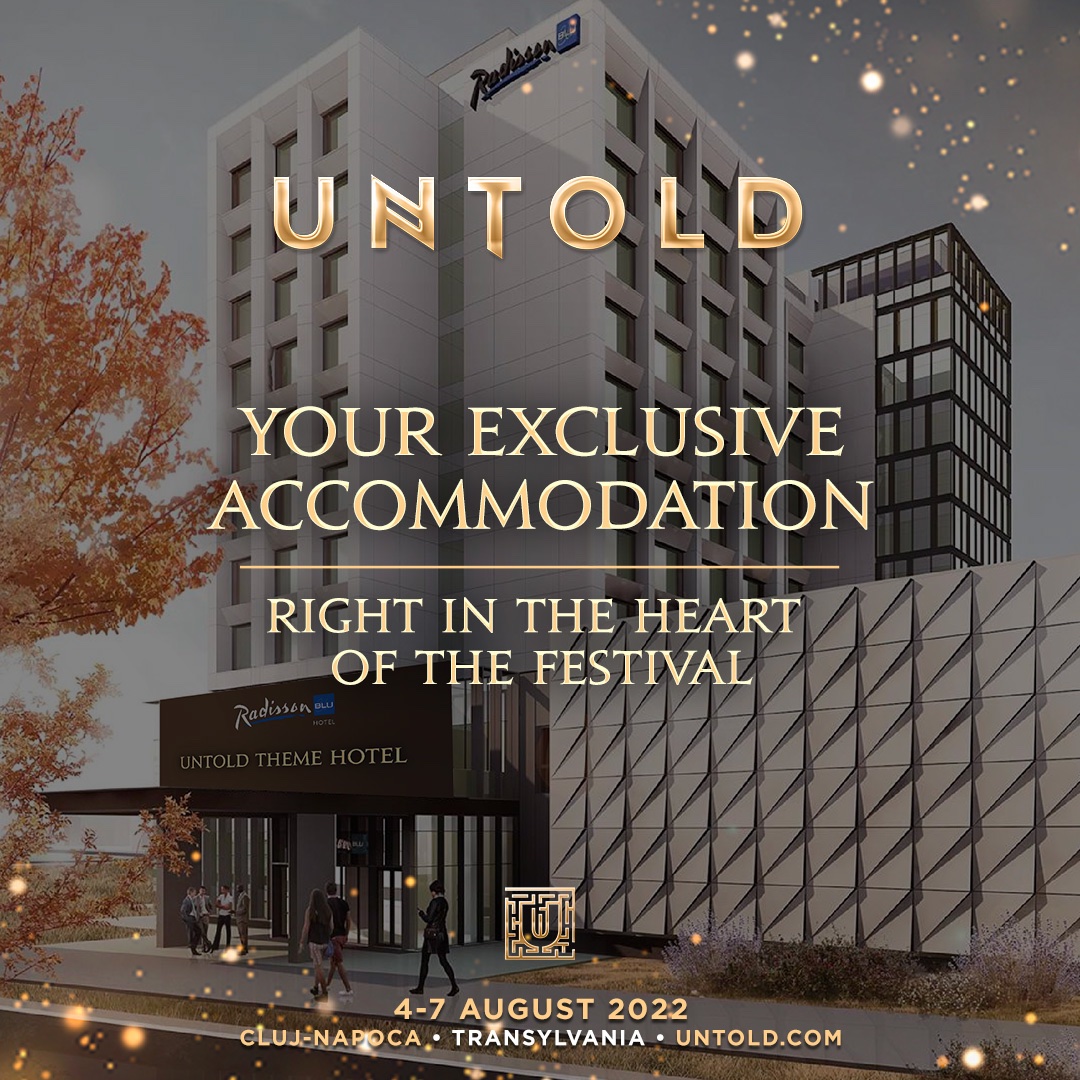 Fans can also search on Airbnb, booking, and other travel platforms.
In Conclusion – UNTOLD is a Journey of Melody, Adventure, and Culinary Excellence
For those seeking an unparalleled experience in the realm of electronic dance music, UNTOLD festival in Cluj-Napoca, Romania stands as an extraordinary choice. From its fair pricing and star-studded line-up to its immersive day and night activities and sumptuous food and drinks, the festival promises an adventure like no other.
At UNTOLD, music transcends boundaries, and festival-goers become part of a harmonious global community united by their love for EDM. So, whether you're a seasoned festival veteran or a first-timer, prepare to be captivated by the magic of UNTOLD – an unforgettable celebration of music, culture, and life itself.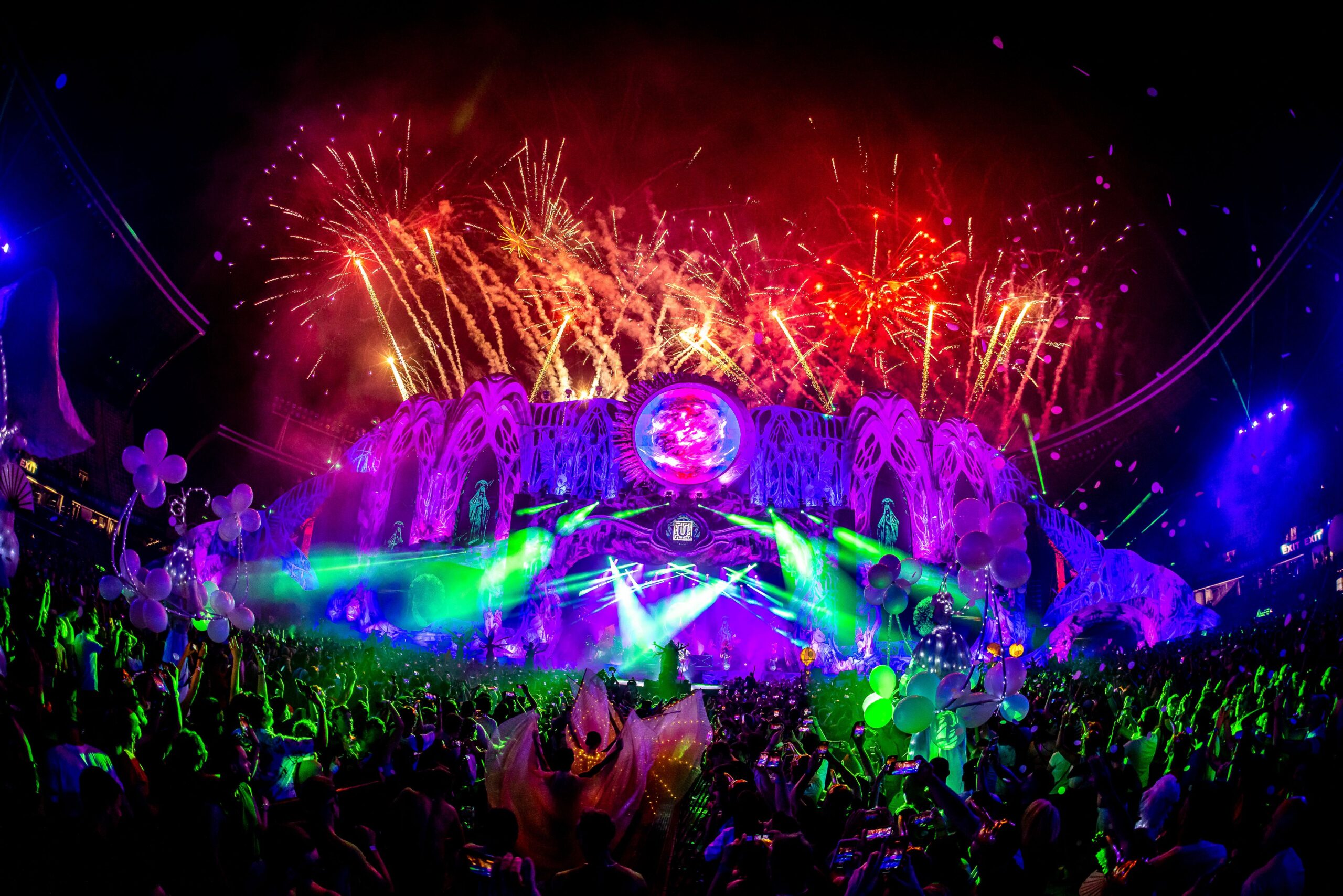 GA Day tickets and VIP options are still available on UNTOLD's official website. You can also join the waiting line for GA 4-day tickets HERE.
Watch the official 2022 aftermovie below and prepare yourselves for an unforgettable experience at UNTOLD festival this August 3-6.