Paul van Dyk and Ciaran McAuley combine forces to create a transcendent and euphoric new single, "Someone Like You," now available to stream from VANDIT Records.
"Someone Like You " is an instantly classic – the signature van Dyk thumping 4/4 beat is ever present, driving a path to serenity with glorious atmospheres and synths that tingle throughout the soul. This is the definition of emotional instrumental electronic music at its finest.
"Someone Like You" comes at a time of tremendous activity for van Dyk. Earlier this month, he kicked off the Ibiza season at SHINE Ibiza at Club Eden (he also released the club's official anthem song, "Beautiful Life"), while earlier this year, he launched his exciting new VENTURE X tour concept where this master DJ and curator sources from the finest trance, progressive house, and techno music available and brings it all together during one incredible evening. The rest of the summer will be filled with exciting new original releases and tour dates on the road toward van Dyk's much-anticipated studio album, Off The Record.
As a standalone Producer/DJ and formerly as one half of renowned trance duo Walsh & McAuley, Ciaran (pronounced Kier-ran) McAuley has been responsible for some of the most scene-seizing music to arrive in recent times, and this talented Irishman is leading the charge of nu-breed talent breaking out into the mainstream.
With the release of successful singles such as recent VANDIT single 'Together We Rise' and his most renowned tracks 'All I Want' and 'You and I,' he is garnering support from fans and fellow artists worldwide.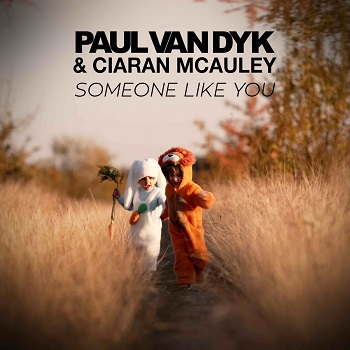 Fans will be able to hear van Dyk play the track during his packed festival summer at Luminosity, Airbeat One, Sunrise Festival, Parookaville, Mind Festival, Nature One, Medusa, Mysteryland, Glücksgefühle, EDC China, and many more. No doubt van Dyk and McAuley will be featuring the single when they play together at SHINE Ibiza at Club Eden on September 21st.
Listen to the track below.