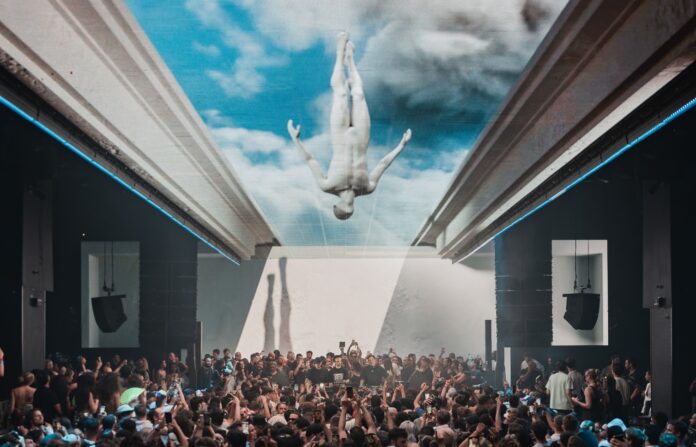 Tale Of Us' world-renowned record label Afterlife is coming to the Los Angeles State Historic Park on October 13th and 14th, presenting two nights of extraordinary productions, just for your listening pleasure!
The highly anticipated event lineup has now been released. Friday's event will be launched with showcases from Argy, Kevin de Vries, and Julya Karma, including an exceptional live performance from MRAK presents 'We Don't Follow', the solo project from Carmine Conte (co-founding member of Tale Of Us).
Saturday delivers an equally remarkable lineup, expect sets by Adriatique, Cassian, and Layla Benitez, with a prestigious audiovisual performance of ANYMA presents 'Genesys' by Matteo Milleri (co-founding member of Tale Of Us). In keeping with Afterlife event tradition, Tale Of Us will perform the closing set of both nights.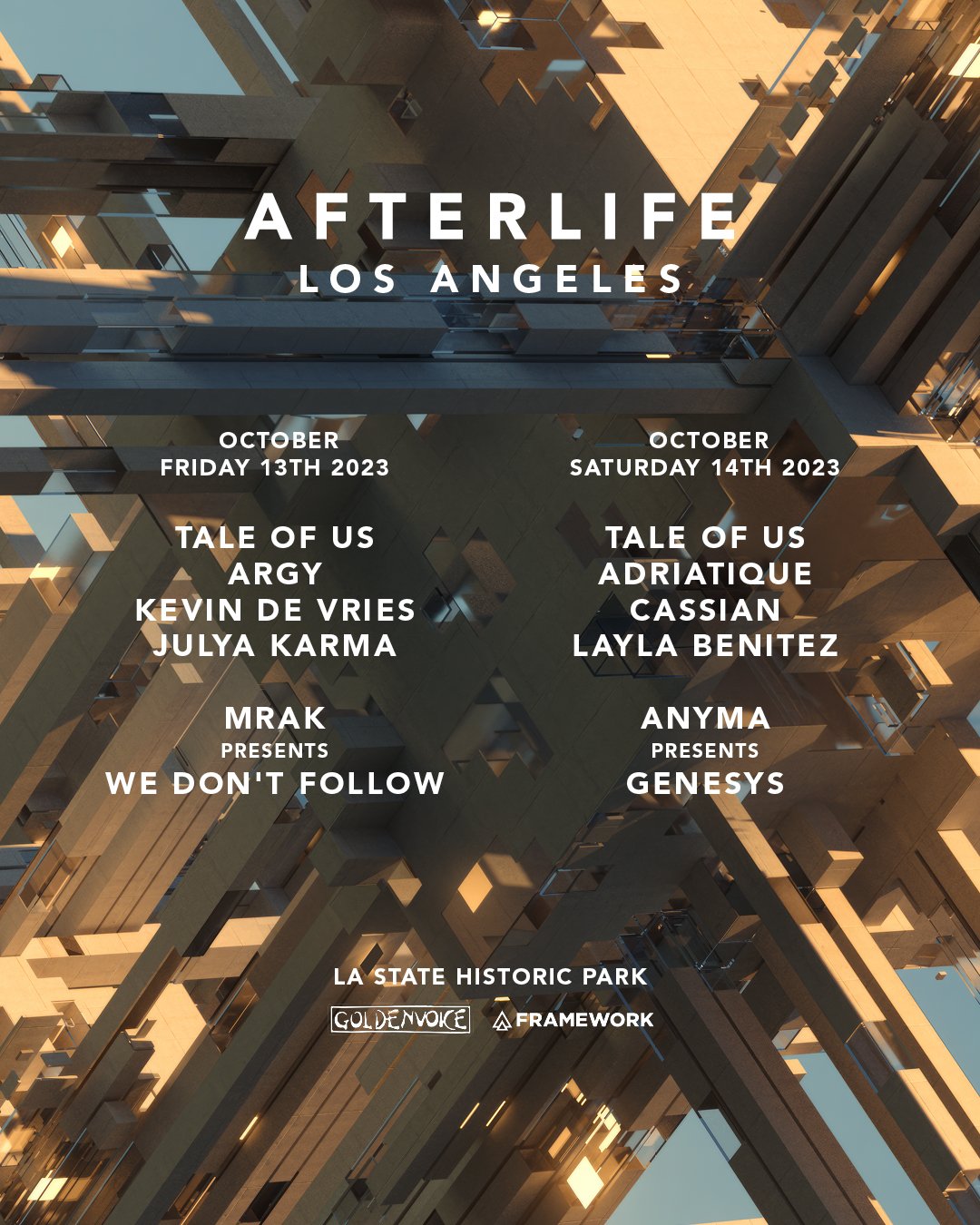 Anticipate a weekend like none other, featuring captivating visual installations, cutting-edge sound and light engineering, and innovative stage design.
Tickets available HERE!