Drumcode welcomes another debutant to the fold, as one of techno's most exciting new artists, Space 92, shares his thrilling two-tracker 'Time'.
Space 92's powerful brand of techno has been a revelation since breaking through in 2020. The artist crafts a sound imbued with silky melodies, distorted percussion and touches of acid, while a long-held love of vintage '90s sci-fi is a recurring theme throughout his work. In little over three years, the artist had clocked up seven Beatport no.1's, dropping a succession of heat on Filth on Acid, Form Music and 1605, collaborating with the likes of HI-LO, POPOF and UMEK along the way.
He's similarly established himself as one of the most exciting new artists on the touring front, thanks to a new collaborative Live/Hybrid set with POPOF, 'Popof x Space 92 Present: Turbulences'. Together the Frenchmen debuted the project at Ultra Music Festival Tokyo with audiences so impressed, they've since been invited back to play flagship shows at Ulra Seoul, Bali and Miami.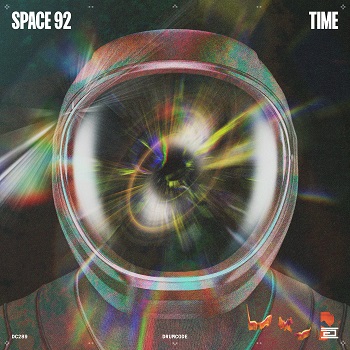 Stepping up for his maiden Drumcode release, 'Time' is stirring statement of intent. Staying true to its name, the title track was a slow burner, produced over a number of months between touring commitments. Space 92's talent for crafting tracks that are tailor-made for big dancefloor moments is seen here in full flight, as tight drum programming leads into a stirring pad sequence before a boshing bass-laden breakdown arrives with crushing effect.
Here's what Space 92 had to say about the release "I was constantly on tour while making 'Time'; so, I'd work on it for a while, leave it and then come back and my mood or inspiration would have changed. 'Time' carries its name so well, because it literally encompasses a chunk of my life and brings back so many memories."
'Voyage' is a laser-focused gem that builds up plenty of steam throughout the first stanza, before a parade of searing bass stabs give a cheeky nod to the early '90s.
"I was born in 1992 so I was unfortunately much too young to have known the golden age of raves. This is perhaps why I'm so attracted to this era. Nostalgia makes it look so much better than it probably was – but the sounds of that era are here with us forever" he added.
Listen to the track below.