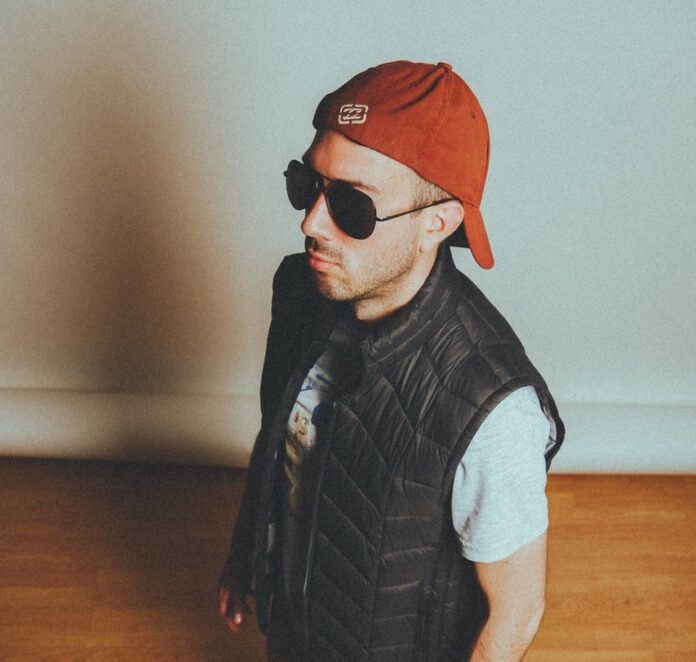 Ben Shawaer is a mysterious DJ/producer poised to make a profound impact and leave his mark on the Electronic Dance music world. However, the enigmatic character behind the music remains a source of intrigue.
Today, we have a unique opportunity to gain insights into the captivating persona behind the powerful music, through one of his most dedicated fans who recently had the privilege of meeting him.
Join us as we delve into the world of Ben Shawaer and attempt to unravel the enigma.
Hi, thanks for joining us, we heard you're a big fan of Ben Shawaer and met him recently, we want to know, how is Ben?
We never really know how Ben Shawaer is doing because we never hear him speak and his facial expressions don't really give any information about it. However, we can guess his mindset from the music he creates. So for now, he seems to be doing well.
Can you tell us a bit about him? Where is he from, and what does he do?
Nobody really knows where he came from, or what he does for a living, to be honest… At the moment, we've mainly spotted him on the street and lately, in various places in the city of Lille. Rumors say that he comes from a central European country. I'd say that's true because of his name.
Also, a witness described to me seeing him once sitting in the city center looking at an old, crumpled plane ticket marked on it in handwriting "Come back quickly". The city of departure listed could be Budapest but the condition of the ticket made deciphering it hard. It also seems that he has lost his memory and that he himself does not really know where he comes from. Well, at least that's what people say!
How would you describe his personal style and fashion sense? What inspires his iconic look?
Ben Shawaer's style is very much his own and it's really unique. It seems to be quite the same because it doesn't change much. According to our research as his fan club, it seems to be unconsciously inspired by late 80s/90s style Pop culture. I also think that can give us clues about his age. You've mentioned before his unreleased track "Soul Of Piano" as a pivotal track in his story.
Can you share what emotions or experiences influenced the creation of this production and the music in that chapter of his career?
I see you have also heard of the music "Soul of Piano" which was never officially released! This track must have leaked about 9 years ago and was found by fans who really loved it. The feeling we get when listening to this song is a melancholic determination that could tell us that something happened in his life that suddenly changed him, and his way of making music.
From what we guess, before losing his memory, Ben Shawaer could have make another style of music before, so we imagine that his current personality is responsible for his move into Electronic Dance music. We notice that in Ben Shawaer's work, the piano comes up often, and it's the main instrument in this track. There seems to be an inspiration from film music, you know, like a powerful anthemic vibe. I think a film released in the late 2000s started like this… oh yeah! Star Wars! I don't remember the name of the actor, but the character Anakin Skywalker played the lead role in this movie.
His demeanor is described as a mix of self-assurance, nonchalance, and a touch of awkwardness. How does he balance these traits, and what message does he hope to convey through this attitude?
Indeed this description of his attitude is good! I think it's natural for him and it's not intentional. The message he seems to convey is, that nothing should make an impact to you unless it's something really important. I know that what is important depends on each person, but I'd say to sum it up best, would be a situation where someone asks you a question and you just answer by yes or no. This works even better when the person was expecting some development or justification from you. Your yes or no attitude shows how much you care about the question.
About the awkwardness side, as fans, it gives a sympathetic aspect which means that even if he seems confident and doesn't care about useless things, we see that he remains human and ultimately that he does not take himself for anything other than simply what he is, and we connect with this too, it's cool to see someone you follow just being himself.
What do you think or noticed he enjoys most about performing and sharing his music with his audience? How does it make you, as fans feel?
Someone recently claimed to have seen him performing live in bars in the city of Lille. According to them, the fact that people kept dancing to his music, like they would do to music of other famous producers would have instilled in him a feeling of joy.
Confronting your music with an audience and seeing that it is appreciated is a simple but powerful feeling, especially during live shows. On top of that, music can be so powerful that it is capable of uniting a group of people in a nightclub but well beyond. You know, you find yourself at a festival and start dancing and singing with people you don't know but who like the same music as you.
It's a magical moment that Ben Shawaer probably enjoys too, even when he releases music without too much pretention, and he provides this space for us, and as fans we really enjoy it.
What's been his biggest milestone in his career so far?
Ben Shawaer only seemed to produce instrumental Electronic music at first. I think it's a good exercise to create music without vocals, but that remains interesting to listen to. I guess this has strongly influenced his style today. Recently, he released music in collaboration with talented singers which gave another dimension to his project. I think this is a step forward in his musical production, and definitely a milestone!
Could he shed some light on his creative process? Do you know how does he go about composing and producing his music?
For this question, here are the words of a reliable source who supposedly attended a production session with him: "His creation process is quite straight to the point. Nothing is defined from the beginning, he almost starts from a blank page each time. He does not use any templates. Working this way seems to make it easier to create new things without doing it on purpose. There are no specific rules. What seems to be most important is to know your DAW, your plugins and your sound bank very well, the goal being to know what to use at any time, whether on purpose or instinctively.
For the pure composition aspect, he often starts from scratch with a piano sound and writes the score directly in the DAW, letting the sound run in a loop. It also does the same thing with a midi keyboard. He can also start by doing the percussion (Kick, drums) and then compose something on top and move forward like that. He almost never uses any melodic loops already made from sample packs. He just uses samples for the percussive part or the small ambient sounds.
Finally, it looks like he writes, mixes and arranges at the same time. The mixing part being much lighter than I thought. I believe that selecting sounds that go well together naturally is most effective. At the end, I guess he never says "I'm going to do a track in this or that style". It's really what comes out with his mindset at the time in combination with sounds that inspired him. The music from an advertisement or a sound from its sound bank, for example."
Which track would you recommend to start with for someone looking to enjoy his music for the first time?
For this part it depends on your musical taste or your desire of the moment. If you are more into powerful Dance music you can listen to the track "Dancing", however if you are more in a quieter Dance or Pop atmosphere, the "First Drop" EP is made for you with my favorite track on it being "Chase", I really hope there will be a music video for this track one day!
Looking ahead, what can his fans and followers expect from him in terms of future music releases or any upcoming projects?
I heard that a new song is going to be released in October but the date has yet to be confirmed. There's also an EP in production, that seems to be ready for spring 2024. For this new EP, the style remains to be confirmed but, rumors say it seems, it'll display his signature style and sound. Also, we're waiting to check out his new website, it should come in the future, and fans are talking about it coming with the possibility of registering to access exclusives, such as unreleased tracks, different versions of already released songs and remixes. We're really excited as fans, I think more people should jump on the train before it leaves the station!
And there you have it, a exciting glimpse into the world of Ben Shawaer, the enigmatic DJ/producer who's been making waves in the Electronic Dance music scene with his hard-hitting music that speaks for himself and connects with fans across the globe.
Through the eyes of one of his most enthusiastic fans, we've managed to peel back some of the layers of mystery surrounding this unique but inspiring character, and we thank them for their time and insights, and encourage new listeners of Ben Shawaer to follow him across social media to remain updated on his latest releases and projects.