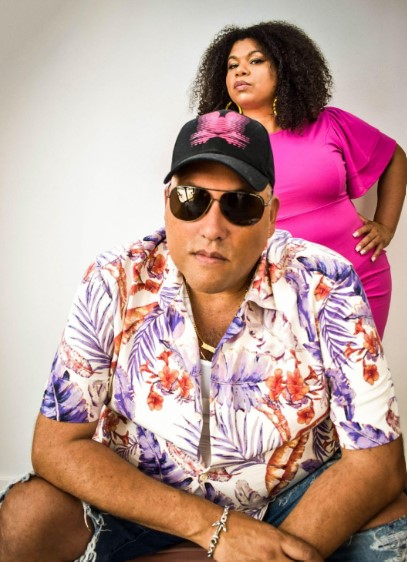 Following up from his Summer hit 'Together' featuring breakthrough vocal talent Flo. Alonso returns with another dance floor banger 'Get Out' featuring vocals from Christie Nelson on his Underbite Records imprint.
The collaboration ignites audiences with its distinct and searing vocal sat atop rolling beats and a funk fueled melody which has become a trademark of Alonso's productions. Perfectly bridging the gap between a radio friendly anthem and a song that will engage clubbers, once again Underbite have delivered a package that transcends barriers.
Alonso Mendez comments "We spent a lot of time on perfecting the vibe and drawing upon real life experiences to create this song. It's amazing to see it released on Underbite, as it's a deeply personal song that's firmly focused on shedding emotions through dance and positive energy."
Alonso Mendez's journey in the music industry began in 1999 as a DJ, and he achieved notable success as one half of the dynamic Stereo Martini music production duo. His talent extended to crafting popular remixes in collaboration with renowned artists, including Jully Black, Matt Dusk, La India, America Olivo, Sak Noel, Jes Brieden, Davidson Ospina, Oscar P, Maurice Joshua, Sasha Alazy, Lidell Townsell, Sound Bluntz, Lil' Pete, Cory Bradshaw, Emjay, Marcos Pearson, and Jessie Reyez.
Alonso has quickly garnered widespread recognition from DJs, tastemakers, and radio outlets since the launch of Underbite Records this summer. Notable recent successes include an extensive promotional tour in Canada and a strong online presence. His work has been prominently featured on national TV and international media platforms, including appearances on CTV E-Talk, Breakfast Television, and CP24 Breakfast. Additionally, Alonso's track "BON VOYAGE" has made significant waves, achieving chart success on various radio stations in both Latin America and the United States.
Furthermore, "BON VOYAGE" reached the pinnacle, securing the #1 position on the Latin Dance Club chart featured in DJ LIFE magazine. Notably, this song received top-notch mixing and mastering from Grammy-winning engineer Gary Noble, known for his work with acclaimed artists such as Amy Winehouse and Lauryn Hill, among others.
As a singer/songwriter and community collaborator, Christie has worked with an array of Canadian producers as well as Grammy and Juno award-winning artists. From working alongside Eminem, to Digging Roots, and KINGSUNSHINE, Christie has gone from backing up major names to writing infectious dancefloor hits.
Whether through the deep and soulful lyrics featured in OWL by Reagan Grey, a track that includes Sandy Duperval and was released on the Shifting Peaks label, or her impactful spoken word piece "If I had a dream" launched in South Africa and remixed by Nick Holder, Christie is dedicated to leaving an indelible mark on the dance music scene. Overall, her goal is to continue connecting with audiences, creating tracks that inspire movement and carrying meaningful messages all while empowering others through her collaborative and purpose-driven musical endeavors.
Reuniting after their 2020 collaboration on the track "Rise Up," Alonso Mendez and Christie Nelson once again combine their talents to craft an electrifying dance anthem in "Get Out." Infused with euphoric pianos and a timeless M1 bassline, Christie's captivating vocals add an enchanting layer to the mix.
"Get Out" conjures a sense of nostalgia reminiscent of the golden era of House Music, yet it maintains a contemporary and impeccably polished sound that is infectiously captivating.
Described by Christie as "an uplifting, powerful anthem crafted to celebrate independence and mark the closure of a challenging relationship," "Get Out" offers a carefree and energetic dance experience on the surface, all while delivering a profound and meaningful message through its lyrics.
"Get Out" invites you to let loose and immerse yourself in its vibrant rhythms whilst also resonating with listeners that seek a spark of introspection and contemplation.
Listen to the preview below.