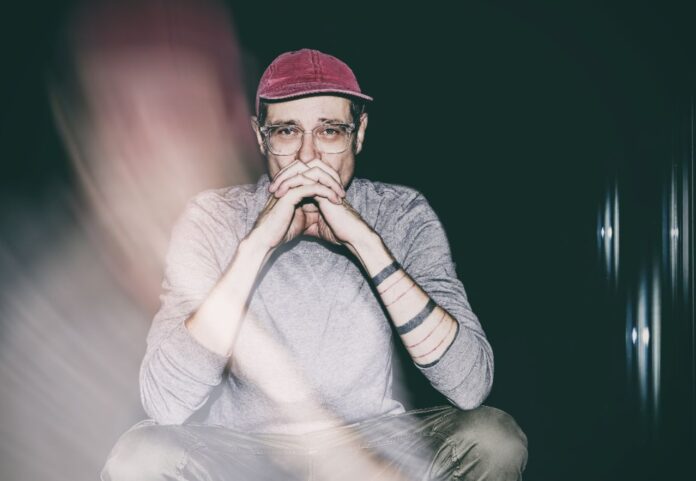 Kollektiv Turmstrasse has marked the imminent arrival of his new album with a brand new single "Night Wire".
The return of Kollektiv Turmstrasse is highly anticipated with "Night Wire" – the first single to be taken from the forthcoming album "Unity of Opposites" – giving fans a taste of what is still to come.
One of the album's dancefloor-focused tracks, "Night Wire" is a stripped-back production that flourishes in its innate simplicity, blending a catchy synth melody with crisp percussion and glitchy FX details that exude energy with every beat.
At its very core, "Unity of Opposites" remains deeply rooted in the essence of house music – a carefully woven tapestry of warmth, groove, and soulfulness. But Turmstrasse refuses to be limited by one style, taking the listener on a genre-hopping adventure, drawing inspiration from breakbeat to hip-hop, all the way to indie-dance with a wonderful array of vocals. What you might get if a scientific lab spliced TSHA with Floating Points, Travis Scott, and DJ Boring. "Unity of Opposites" is not a club album made for the dancefloor but a gift to everybody who wants to experience Turmstrasse's world in a whole new light: A heartfelt personal listening journey.
As one of the most successful German live acts in electronic music, Kollektiv Turmstrasse, also known by his real name Nico Plagemann, is an influential presence on the global techno and house sound. With regular shifts in his musical direction and stylistic development, he is living proof that change means progress. As an artist who is focused on the liberated space between breakbeat, driving house tracks and anthems for the dancefloor, he is unique and equipped with a compelling discography. "Unity of Opposites" marks his first album since the much-lauded "Rebellion Der Träumer".
Nico Plagemann alias Kollektiv Turmstrasse has reached a point in his career where he can experiment freely and fearlessly. With "Unity of Opposites", he channels his broad experience and tastes into a collection of music that stands alone as a testament to his artistry.
Listen to the track below!