Dutch electronic producer, composer and DJ, Joris Voorn announces his new single "You & I" featuring the vocals of producer, remixer, and lyricist Nathan Nicholson.
Naturally uplifting and empathetic "You & I" has the enduring musical qualities that has made Joris Voorn one of the worlds most celebrated international electronic acts and alongside Nathan's vocal combines the textures of contemporary electronic music and the energy of techno his extensive career is so rooted in.
A taste of a larger body of studio work, the new vocal single is unforced and dreamlike; a trademark fusion that between performing on the world's biggest stages sees Joris Voorn relentlessly achieve a balance of warm musical comforts with a grand pursuit of artistry.
Here's what Voorn had to say about the release:
"You & I is the first record in a new series of music that I will be releasing through the course of the next year. It marks beginning of a new chapter in my evolution as an artist and this body of work will eventually evolve and grow into a full album at the end of 2024"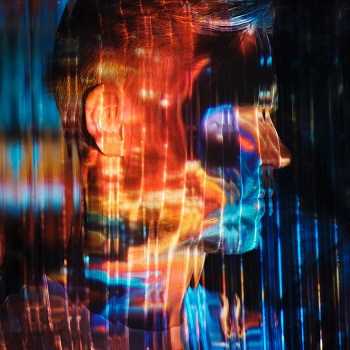 With a unique ear for melodies and detail Joris Voorn is a modern artist whose work has the ability to embed in the worlds of contemporary art, photography and architecture; free flowing in electronic composition with musical direction guided by instinct.
Speaking on the vocal collaboration with Nathan Nicholson, he added:
"The moment I heard the vocals for 'You & I' I was hooked to the beautiful melody, lyrics and performance. Nathan's voice is a perfect fit for my music, it's heartfelt and pure. Usually vocals are written on a track or chord structure, but in this case it was the other way around.
Nathan's vocals inspired me tremendously and writing the track around it was done in a heartbeat. I've played various versions of the track over the course of the summer in almost every set, and the response has been incredible. It felt like we were onto something special. There couldn't have been a better record to be the first introduction to the music on my 5th album which is currently being finished for release in 2024″ 
An accomplished and awarded outlier in the electronic music scene Joris Voorn's diaristic decisions concerning art and life is the ultimate symbol of musical ambition. The new single is ascending and celestial; lyrically heart rending and spacious with the vivid sonic qualities that provide grounding alongside conceptual flourishes that have become an integral part of Joris Voorn's catalogue. Having worked with stars including Claptone, David Guetta and Rita Ora to name a few, Nathan Nicholson's soft poetics undoubtably provides spectral, almost ghostly harmony to the dancefloor.
Speaking about the collaboration Nathan Nicholson said:
"This song started life down in South West London with The Melody Men. When writing the lyrics we talked about how opposites do attract, but equally how those differences can make something wonderful and unique also become challenging and painful. It's a beautiful thing to have worked on this with Joris Voorn, such a legendary and highly respected producer, and I'm so pleased with the outcome." 
Listen to the track below.