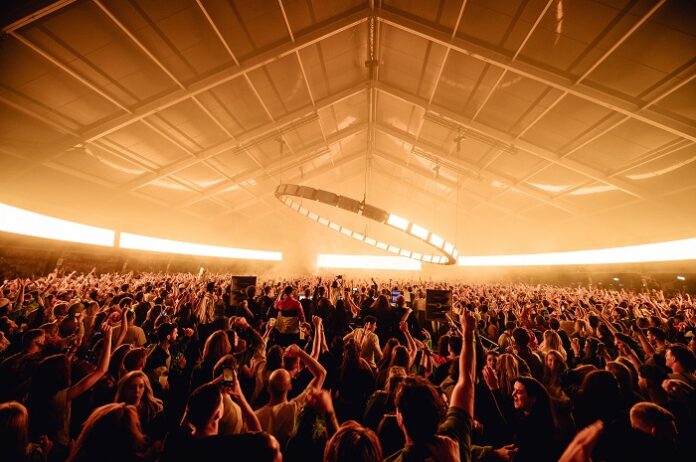 DGTL has announced the full lineup for their debut USA editions, taking place in New York City on December 1st and Los Angeles on December 2nd. Held in partnership with premier underground event collectives Teksupport and Stranger Than; in LA, DGTL's US debut will showcase its acclaimed audiovisual experience and the leading selectors in house and techno.
Since 2013, DGTL has seamlessly fused innovative stage design and cutting edge production to create world-class electronic event experiences. Renowned for their progressive approach to lineup curation, DGTL adeptly cultivates inclusive and diverse environments on their dancefloor. Originating in Amsterdam, DGTL has evolved into a cornerstone of the electronic music scene, spreading across the globe to host editions in Barcelona, Madrid, Tel Aviv, Bengaluru, Mumbai, New Delhi, Santiago, São Paulo, Guadalajara, and now the USA.
The US editions' lineup exemplifies DGTL's forward-thinking sonic curation, featuring performances by a diverse range of internationally renowned artists including Danish trio WhoMadeWho's new live show concept. The innovative stage design for the trio's show features an inflatable sphere projecting three-dimensional curated visual systems, designed in collaboration with leading design firms including acclaimed Danish architecture group, Bjarke Ingels Group (BIG).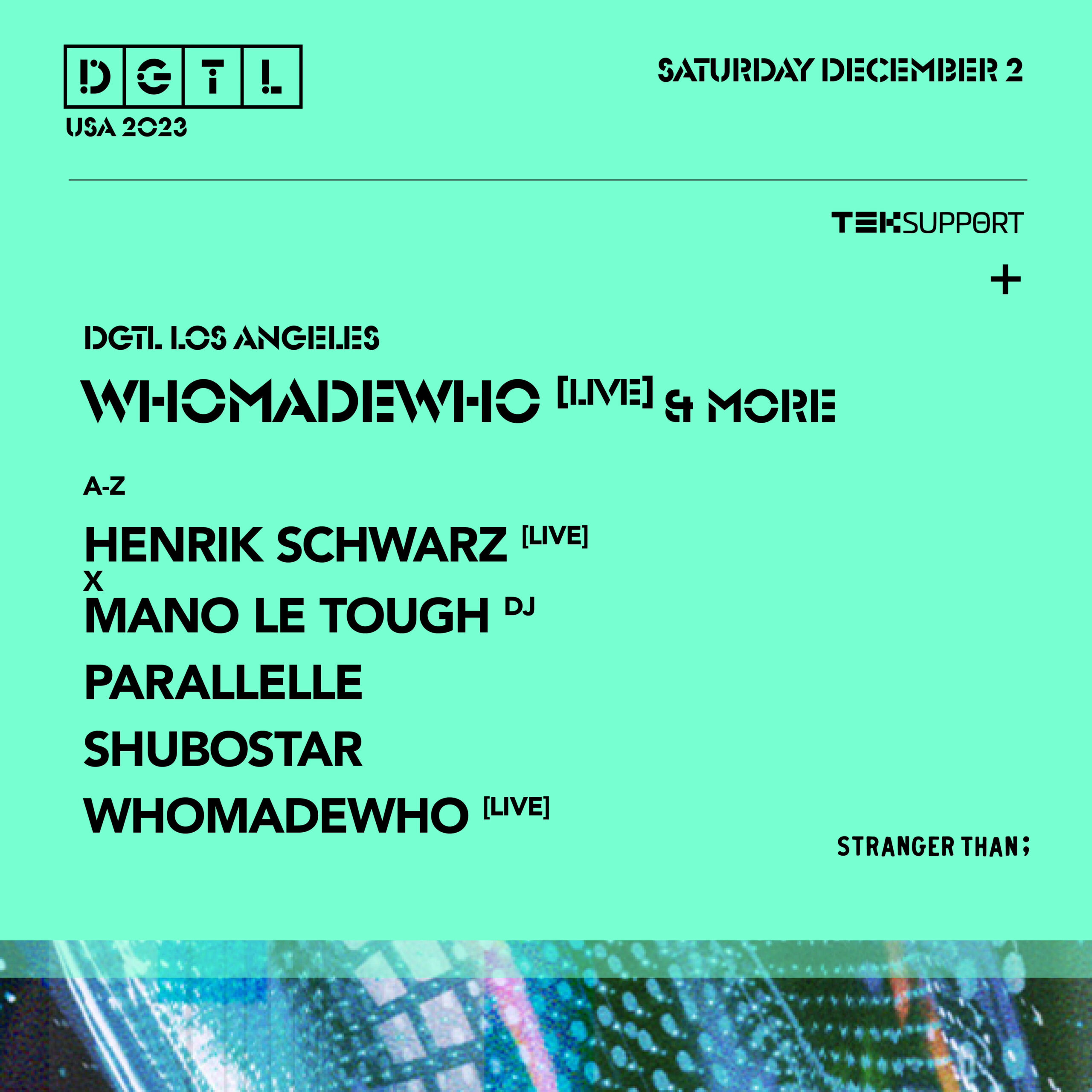 Receiving widespread critical acclaim for their recent album UUUU, WhoMadeWho continue to showcase the emotive nature of their sound and their transcendental live performances.
The lineup continues with German deep house veteran and composer Henrik Schwarz, known for seamlessly fusing elements of classical and jazz into his electronic performances as well as remixes for the likes of Coldplay and Michael Jackson as he goes b2b with Maeve labelhead Mano Le Tough. The Irish DJ and producer first gained notoriety for his debut album Changing Days, a melodic blend of modern disco and atmospheric house.
The lineup continues with South Korea's Shubostar who has pioneered the Cosmic disco sound as of late, a melodic minimal tech set from Dutch brother duo Parallele in LA, and amapiano flag bearer AMÉMÉ, whose energetic sets are built upon tribal percussion, soulful vocals, and contemporary deep house as he goes b2b Swedish techno powerhouse Ida Engberg in NYC.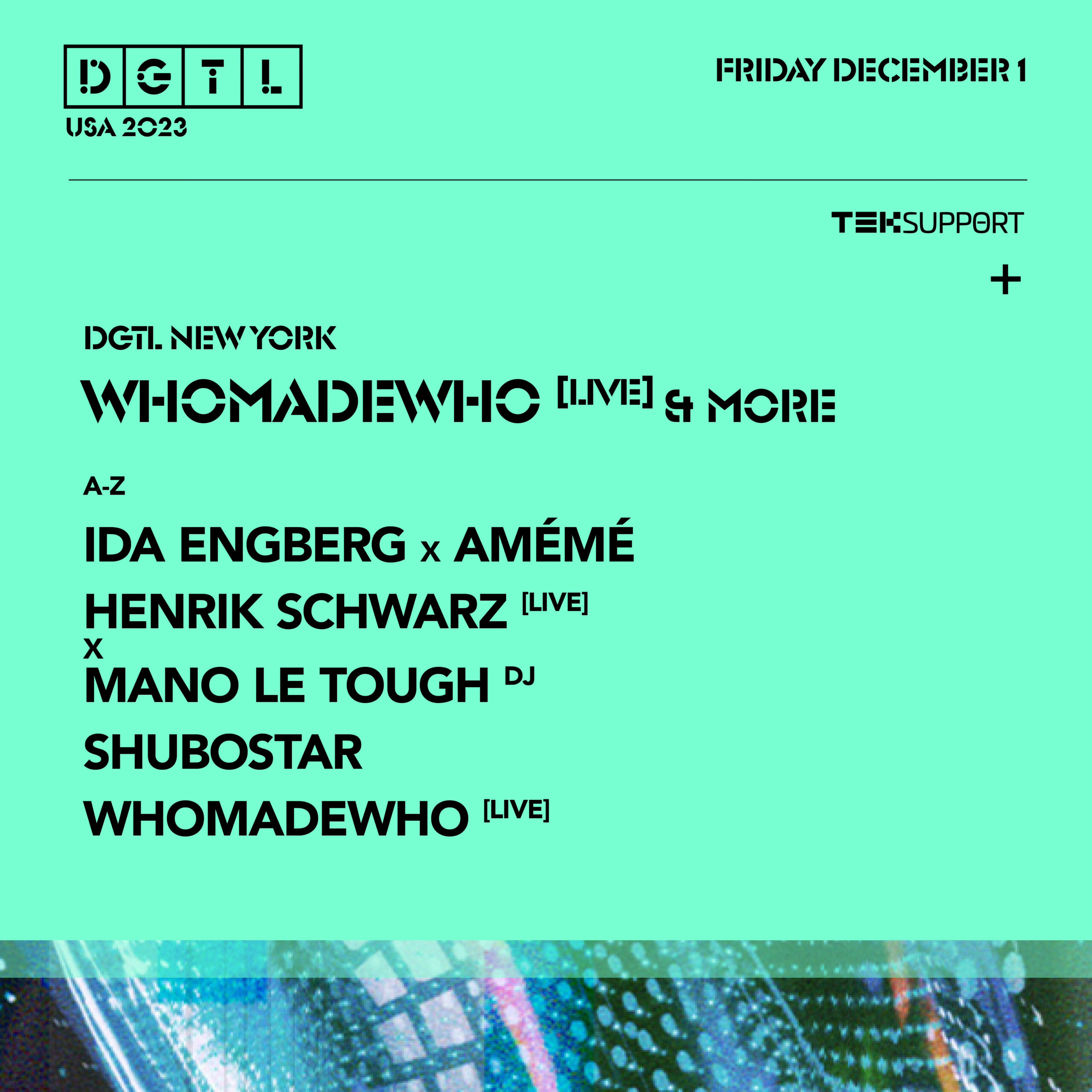 As one of the world's first sustainable music festivals, DGTL remains committed to reducing its carbon footprint through its sustainability initiatives, including offering plant-based food options onsite, extensive recycling programs, and elimination of single-use plastics and residual waste, setting a standard for festivals globally.
Led by founder Rob Toma,Teksupport has spent the last decade shaping the nightlife landscape of NYC through top-tier production, unparalleled musical curation, and never-before-used locales. Pushing the boundaries of traditional nightlife, Teksupport has been the driving force behind some of the most important collisions of club culture, high fashion and technology in recent years. The pioneering event visionaries expanded beyond NYC to throw events across the nation, positioning themselves as the premiere partner for stateside takeovers from global institutions.
DGTL Los Angeles will also be held in partnership with underground event collective Stranger Than. Renowned for transforming culturally and historically significant urban locations into venues for their house and techno events, Stranger Than; remain a revolutionary force in the US electronic music scene.
Led by founder Tal Ohana, Stranger Than; are responsible for debuting numerous new locations for its iconic events throughout LA, such as Grand Park on the steps of City Hall, El Pueblo in front of Union Station, Cabrillo Beach for one of LA's only electronic parties to take place beachfront, and the first-ever music programming at the Petersen Automotive Museum.
Register For Pre-Sale Access HERE