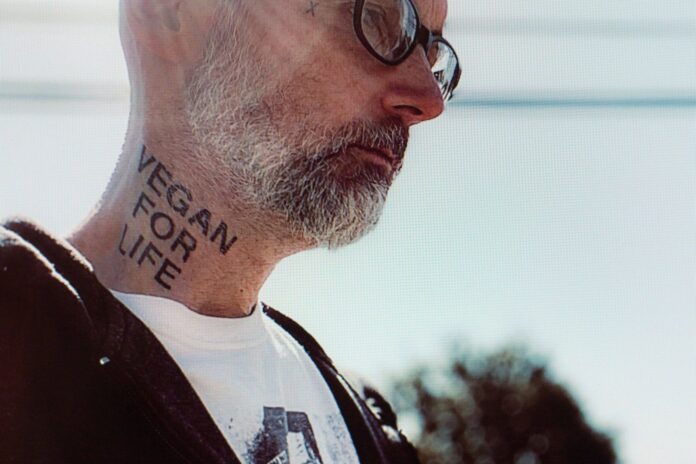 Acclaimed New York City-based electronic musician, producer and activist Moby shares a downtempo reworking of Cream's "We're Going Wrong" with Brie O'Banion out everywhere now. The latest release comes following the official announcement of Moby's label, Always Centered At Night.
On October 29, Moby will take the stage for the first time in five years at Gold Diggers in Los Angeles to benefit Vegans of LA Food Bank, alongside KCRW DJ Raul Campos. Tickets have sold out, but learn more here.
The idea for Moby's version of "We're Going Wrong" emerged years ago when he was going through old vinyl records and getting ready to sell them to the Physicians Committee for Responsible Medicine.
Listening to some old favorites, he re-discovered Cream track written by their bassist Jack Bruce. Moby recalls, "I was struck by how plaintive and beautiful it was, and how sadly germane it was for the current moment. I wrote a downtempo version of the song and asked my friend Brie O'Banion to sing it, and her voice brought a wonderful beauty and depth to it."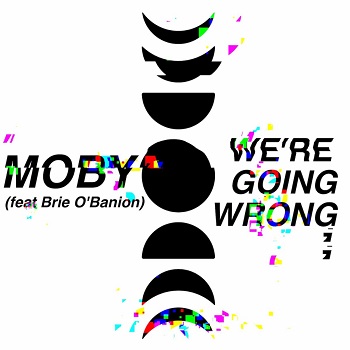 Last month, Moby shared the healing, soulful track "Should Sleep" with collaborator J.P. Bimeni–a track that embodies the distinct carefree joy that comes with being on a dance floor surrounded by strangers after midnight.
Setting the scene of the track's origin, Moby recalls, "After disco died in the late '70s, and before house music took the world by storm in the late '80s, New York was home to an underground dance music scene that was curated and maintained by revered DJs like Larry Levan and David Mancuso. As a punk rocker in the early '80s, I went out to clubs like Great Gildersleeves and the Ritz to see bands like Black Flag and Bad Brains."
Eventually, Moby found himself discovering new, hidden underground clubs but like the Fallout Shelter, Am/Pm, The Loft, and Paradise Garage, where he was exposed to underground dance music like ESG, Lolleata Holloway, the Peech Boys, People's Choice, Cheryl Lynn, Manu Dibango, and countless others.
These sounds laid the foundation for the latest work, a track that Moby says transcends one's background and identity, adding it's "100% a tribute and an homage to that scene, when Larry Levan and David Mancuso played iconic tracks by loose joints and brass construction and the Peech Boys to an ecstatic audience of straight, gay, Black, white, Asian people, all joined in building nightly churches out of music and sweat." Moby adds the track, "makes me feel like I'm on the dance floor at David Mancuso's loft celebrating at midnight with joyful strangers."
The track's accompanying video, directed by Moby and Mike Formanski, shows both J.P. Bimeni and Moby in their elements and happy places: Moby in his home studio, playing a myriad of instruments with his dog pal bagel close by, and J.P. in New Orleans, surrounded by nature as he sings and dances. Like the song, the video was also created independently in two locations, yet it comes together as one, cohesive and vibrant unit.
Moby is a multi-platinum-selling, multi-award-winning singer, songwriter, producer, author, and animal rights activist. He has been a vegan and vegan activist for 35 years. He has recently released–and given away for free–his directorial debut Punk Rock Vegan Movie, a passionate and stylistically idiosyncratic look at the ongoing relationship between the worlds of punk rock and animal rights. It includes interviews with some of the biggest names in punk and rock history.
Last year, Moby launched his new record label Always Centered at Night, with the aim of doing something uncompromising–to make music that is emotional, atmospheric, and potentially beautiful, showcasing voices from across the world. Since its inception it has featured collaborations with Gaidaa (transit), José James (ache for), Akemi Fox (fall back), serpentwithfeet (on air) and Aynzli Jones (medusa), with collective streams of over 15M across platforms.
Moby's own reworking of Cream's "We're Going Wrong" with Brie O'Banion is out everywhere now via Moby's new label, Always Centered At Night, with much more in store. Plus, Moby will perform live for the first time in five years to a sold out Gold Diggers in Los Angeles on October 29, benefitting Vegans of LA Food Bank. Keep up with Moby and the unparalleled label on Facebook, Twitter and Instagram.
Watch the video below.