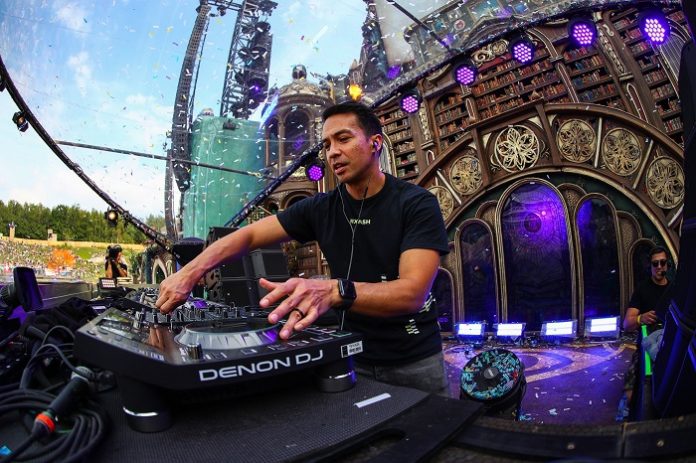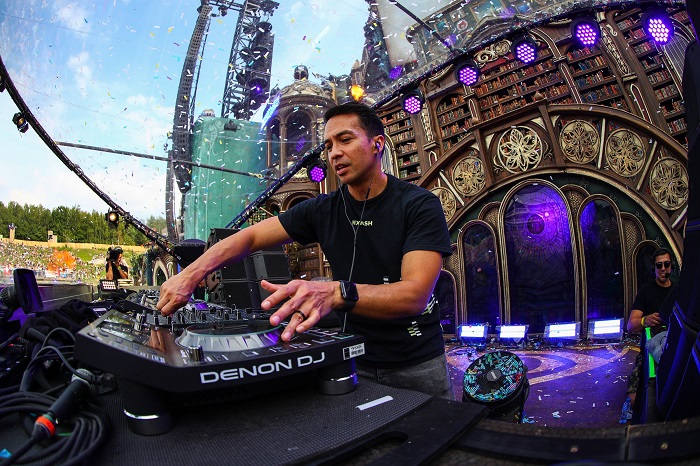 Having only launched a matter of months ago, DJ.Studio – the only DAW designed specifically for DJ mixing – continues to make impressive advancements, a number of which were debuted during the app's first Amsterdam Dance Event since it hit the market.
With the platform still only in development this time last year, DJ.Studio have made unbelievable progress to earn their place as one of the most talked about pieces of DJ software around today.
This year's Amsterdam Dance Event was a resounding success for those who have been working tirelessly on the app, with DJ.Studio making a number of impressive moves throughout what is undoubtedly one of the busiest weeks in the electronic music calendar.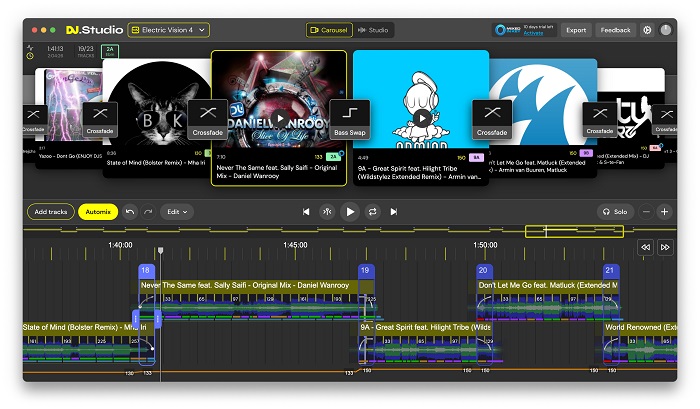 Testament to the app's phenomenal capabilities, Dutch dynamo Laidback Luke has been one of the world-class DJs championing the software, since discovering how effective it was in helping him create mixes for his radio show.
Presenting a masterclass alongside CEO Siebrand Dijkstra, Luke's excitement was evident throughout as he led an in-depth demonstration of how he uses DJ.Studio to create his radio shows in just a third of the time. Referencing the host of features that are "intuitive even for DJs that have never produced", he went on to emphasise how impressed he was with the unique algorithm which captures the energy of the tracks, ensuring that the "DNA of real DJing is in there".
During this session, DJ.Studio also confirmed two brand-new integrations, the first of which was presented by Helen Sartory, SVP Creator Services at Beatport who announced that users will soon be able to use Beatport's online streaming services to create their mixes in DJ.Studio. Explaining how she had been "watching [DJ.Studio] with such anticipation", Sartory went on to provide a whistle stop tour of the Beatport integration in action, highlighting how the hybrid workflow was a gamechanger for them, and even remarking on the phenomenal speed of which it operates.
Next up, DJ.Studio unveiled another mind-blowing integration with online DJ tracklist database, 1001Tracklists. The ground-breaking feature allows all users to directly import any tracklist on their site into DJ.Studio, and make their own version of it, using it as a starter template, with the option of tweaking, removing, adding or just adjusting the order of tracks as they see fit. Showcased during the masterclass by 1001Tracklists' CEO Evan Sacks, ADE marked a wider partnership between the two platforms, with DJ.Studio the official partners of 1001Tracklists' annual Top 101 Producers and Future of Dance events that week.
Perhaps one of the most remarkable aspects of DJ.Studio is the team's commitment to user experience. Speaking out during ADE, Dijkstra spoke of their attitude to the feedback they receive – "If it's not already in there, and we like the idea – we're going to build it!".
With the latest integrations from 1001Tracklists live and Beatport imminent, fans of DJ.Studio can also expect to see further new developments such as sample tracks, offline support and advanced automations – watch this space!
Watch the video below.