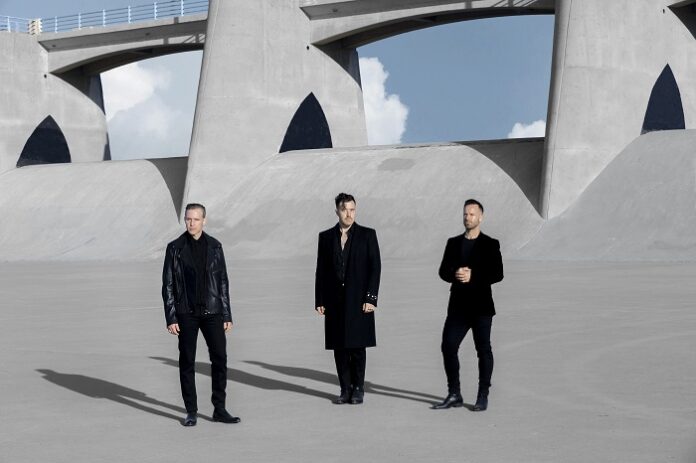 The illustrious productions of RÜFÜS DU SOL have long been inspired by the band's experiences in some of the world's most vibrant destinations.
Their coveted DJ sets have provided them another platform to visit these sources of natural inspiration, reaching beyond the live stage to take over some of clubland's most exotic dance floors. Now, RÜFÜS DU SOL have charted the next addition to this storied tenure with their much anticipated return to the jungles of Tulum, January 11th at Zamna.
RÜFÜS DU SOL will play a very special DJ set at Zamna alongside a to-be-announced lineup featuring some of their favorite artists du jour. The group have not returned to Tulum since the launch of their Sundream event in 2022, a double weekender that inked their position amongst the rich electronic music event history of the region.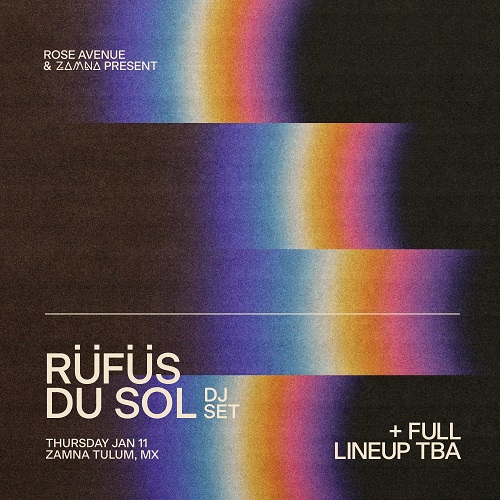 Zamna will provide the perfect canvas for this journey into the RÜFÜS DU SOL universe, surrounded by revitalizing cenotes, lush tree canopies, and the historic cultural context of the area. Zamna has emerged as one of the most exciting destinations to experience electronic music in the world, a yearly season-long gathering for fans around the globe.
RÜFÜS DU SOL return to Tulum after a full-year bringing their Sundream event concept to San José del Cabo, playing sold out shows across Central and North America, and setting their sights on what's next for one of the world's most celebrated live electronic outfits.
Tickets and more info HERE.