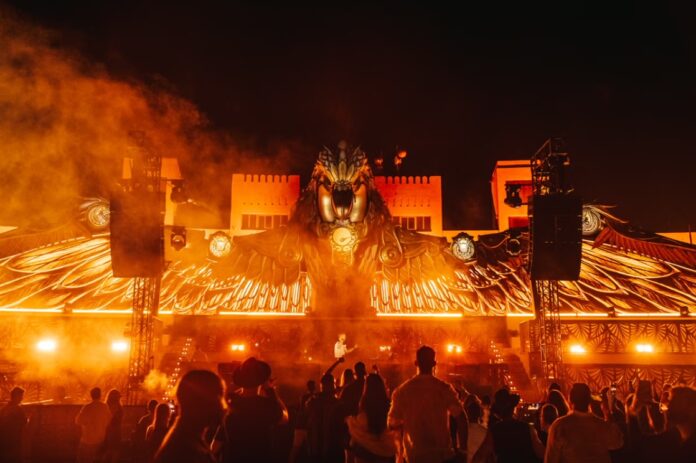 As the sun sets on a scorching summer, Terra Solis by Tomorrowland has made a triumphant return, set to conquer the season with a bang. The magical desert destination in Dubai has kicked off the second season with a thrilling performance of the dynamic duo Agents Of Time during the official grand reopening, revealing the iconic Amare stage to guests from around the globe.
Launching into the winter months with an electrifying line-up, Terra Solis Dubai will be welcoming a series of world renowned artists, including Kevin de Vries (November 11), Diplo (November 25), Kölsch (December 9), Nina Kraviz (December 15) and Joris Voorn (December 16).
Amplifying the excitement, the iconic Amare stage by Tomorrowland has soared from its nest and touched down at Terra Solis Dubai for the grand reopening. This iconic bird sculpture, a witness to numerous incredible performances, will set the stage for numerous unforgettable evenings filled with pulsating beats and vibrant energy under the starlit sky.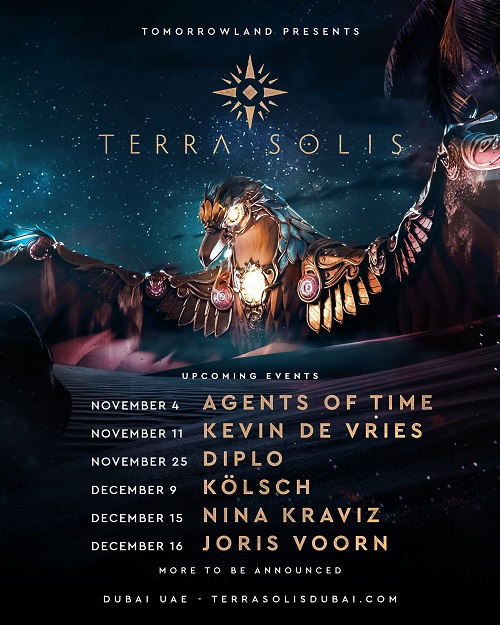 Inspired by beautiful star constellations and open daily for both overnight guests and day visitors, the oriental-chic desert oasis is spread over 371,000 square meters, welcoming guests from around the world to a refreshing and energizing glamping & pool resort in the Arabian desert, featuring some of the most iconic Tomorrowland elements.
Terra Solis Dubai immerses visitors into a magical oasis of relaxation where people are encouraged to live to the rhythm of the sun, dream in the desert, enjoy exquisite tastes, and celebrate life by the pool. The destination boasts a year-round vibrant, yet relaxing pool scene, stunning glamping accommodation options and a fun party atmosphere with outstanding music & entertainment.
People can enjoy breakfast, lunch or dinner while overviewing the pool at Mesa, inspired by the 'Tastes of the World' cuisine of Tomorrowland, serving typical and delicious flavours from all corners of the globe, designed to be shared. Together with a brilliant selection of cocktails and wines that complete the journey.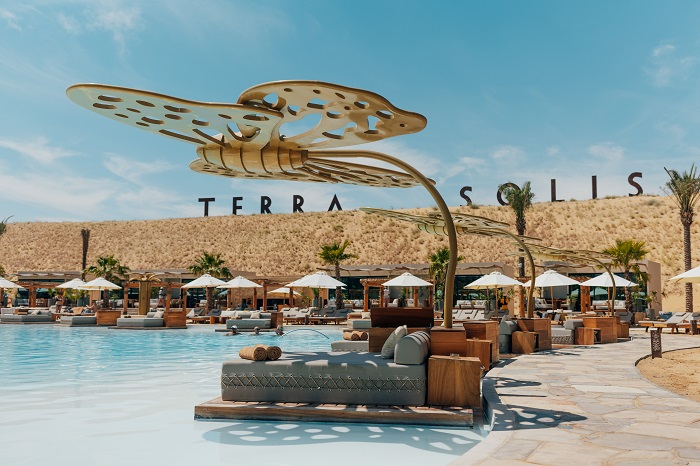 Nestled amongst the enchanting desert landscapes, Terra Solis Dubai is an oasis of serenity by day and a powerhouse of beats and excitement by night, all just 30 minutes from the heart of Dubai.
After a spectacular inaugural year of hosting some of the world's most celebrated DJs, including Paul Kalkbrenner, Bedouin, BLOND:ISH, Luciano, Konstantin Sibold, Patrice Bäumel, Kölsch, Brina Knauss and many more, Terra Solis Dubai is now back with an extraordinary reopening line-up, promising to infuse the Arabian desert with enchanting magic.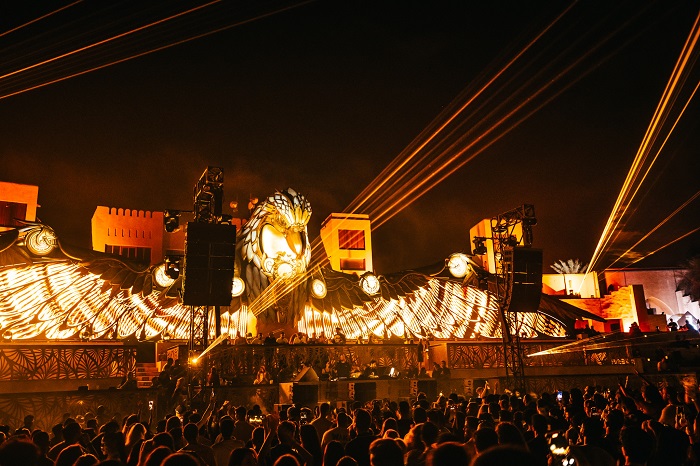 Terra Solis Dubai is open every day and is located in Dubai Heritage Vision – 30 minutes from Dubai Airport (DXB), 25 minutes from the Burj Khalifa and 35 minutes from The Palm Jumeirah.
For more ​information & bookings click HERE.