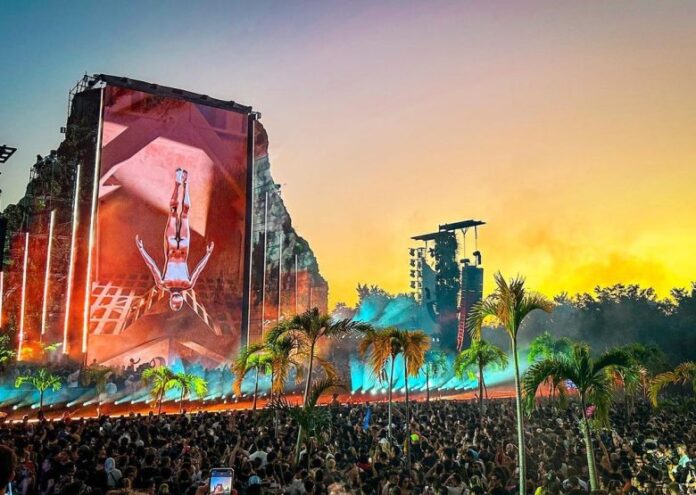 On Thursday, January 4th, and Saturday, January 6th, 2024, Afterlife return amongst the verdant surroundings of Cenote Zamna Tulum.
Kicking off the first day, attendees can immerse themselves in a captivating array of musical performances. The iconic Jungle Stage is set to pulse with the talents of Eynka, Brina Knauss, Cassian, Mind Against, and Adriatique. Adding to the allure, a special performance by Anyma presents 'Genesys' promises an unforgettable, immersive musical encounter.
Over on the Isla stage, the audience can indulge in mesmerizing productions by Henri Bergmann, Stylo, David Lindmer, 8Kays, Recondite (LIVE), and Rebūke. Meanwhile, the Garden stage will play host to The Element, Dyzen, 19:26, Anii, Afshin Momadi, and Wurtz.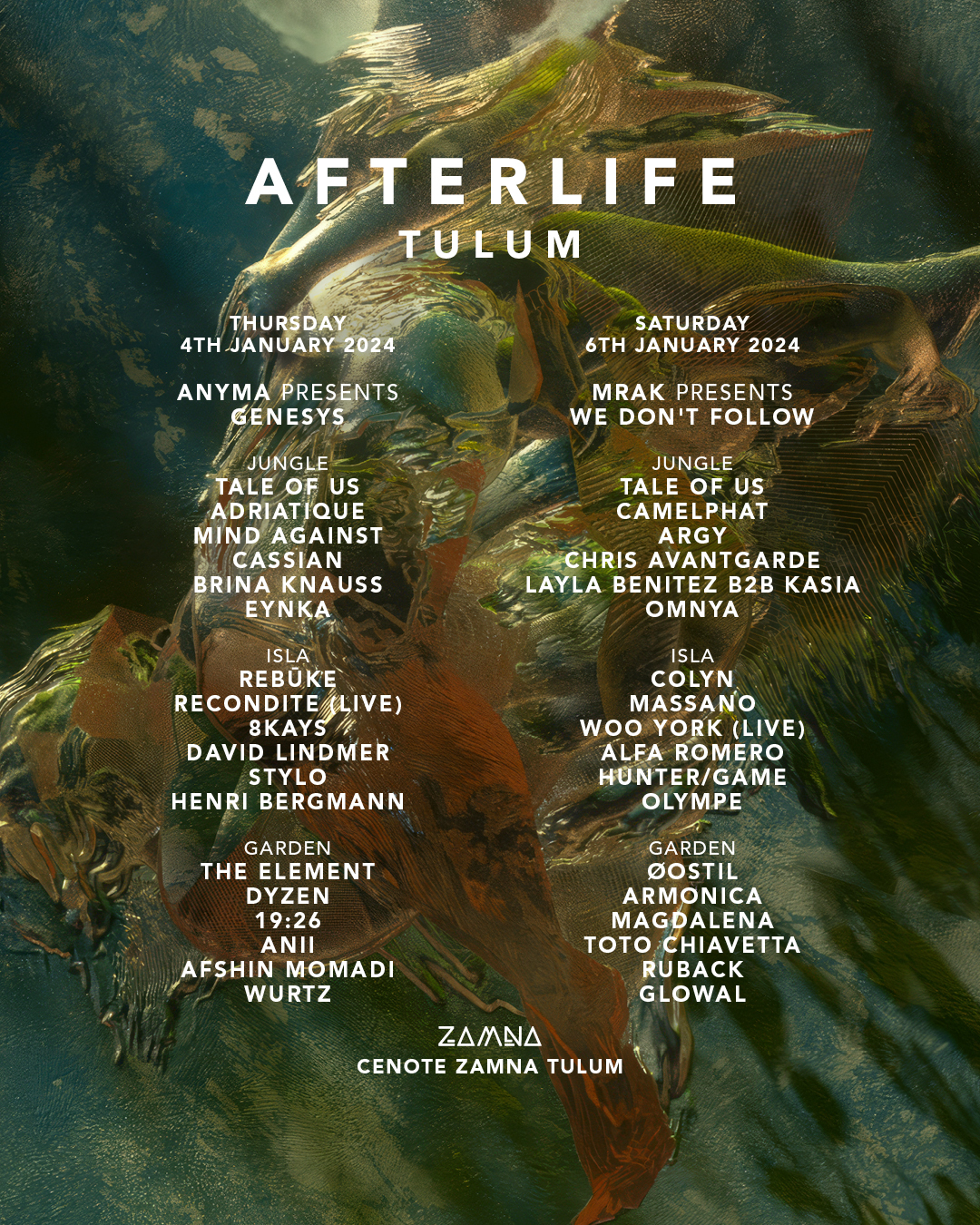 Day two kicks the momentum into high gear. The Jungle stage's grand finale boasts performances by Tale Of Us, CamelPhat, Argy, Chris Avantgarde, Layla Benitez b2b Kasia, and Omnya, along with another special performance – MRAK presents 'We Don't Follow,' a seamless fusion of music and art.
The Isla stage continues the sonic journey with Colyn, Massano, Woo York (LIVE), Alfa Romero, Hunter/Game, and Olympe, while the Garden stage comes alive with Øostil, Armonica, Magdalena, Toto Chiavetta, Ruback, and Glowal.
Anticipate a convergence of cutting-edge visual elements, bespoke lighting designs, and state-of-the-art sound engineering, seamlessly integrated into a production that places technological innovation at the forefront. This event promises to be a celebration of creativity and a sensory delight for all attendees.
Tickets available HERE.