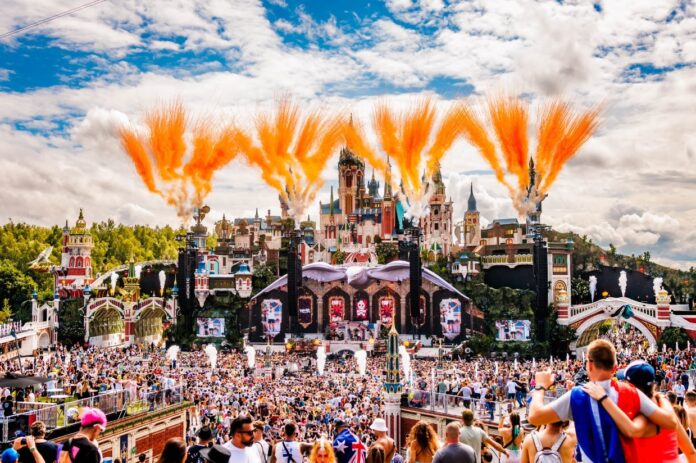 Reflecting on two decades of fostering global unity through love, cherished friendships, and enchanting memories, Tomorrowland festival eagerly anticipates commemorating its 20-year milestone in the upcoming year.
The festival is poised to unveil a fresh chapter in the picturesque surroundings of De Schorre in Boom, Belgium, during the summer of 2024. Themed 'LIFE,' it is as a prequel to the 2016 'Elixir of Life' theme. Tomorrowland Belgium 2024 is scheduled across two weekends from July 19-21 and July 26-28, extending a warm welcome to 400,000 People of Tomorrow representing over 200 nations.
Tomorrowland 2024 will revolve around the theme 'LIFE' transporting the People of Tomorrow to the vibrant era of Silvyra—a realm adorned with lush nature, on the brink of a celestial convergence as the two moons align. This new theme illuminates the origins of the Mother Tree and her guardian, the Maze, the inaugural concoction of the Elixir of Life, and the inception of the splendid Rose Garden, all of which would evolve into iconic Tomorrowland elements many years later.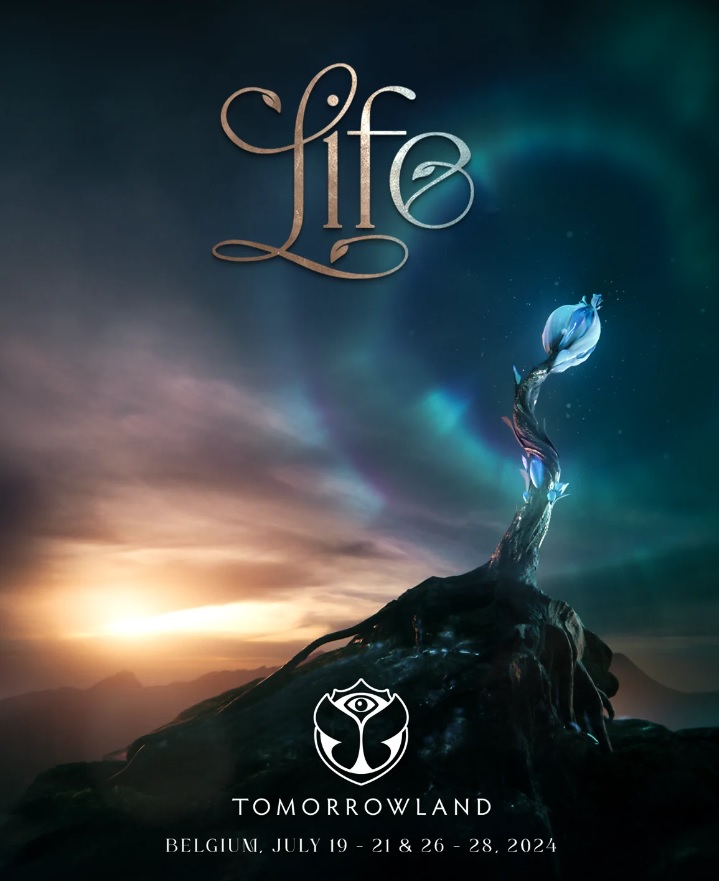 Like the previous festival theme of 'Adscendo', the People of Tomorrow will have the opportunity to read the complete fantasy origin story of 'LIFE' before coming to the festival next summer and fully understand the entire story behind the Mainstage. Stay tuned for the release info about the second Tomorrowland festival book.
In 2024, Tomorrowland commemorates its 20th anniversary by embarking on a mesmerizing journey that unfolds throughout the entire year. Since its inaugural event in 2005, Tomorrowland has transformed into a globally renowned music festival, standing as a remarkable phenomenon that unites individuals from every corner of the globe.
Featuring a diverse array of electronic dance music genres, the festival showcases performances by numerous acclaimed artists across more than 16 distinctive stages. Beyond its musical offerings, Tomorrowland serves as a communal haven for hundreds of thousands of people from diverse backgrounds, fostering a unique atmosphere where the world converges in a magical space. Here, the essence of equality prevails, transcending differences as attendees unite under shared values of happiness, freedom, respect, diversity, and solidarity.
For a chance to buy tickets during the different ticket sale dates for Tomorrowland Belgium 2024, people will need to pre-register via the Tomorrowland Account.
Pre-Registration for Tomorrowland Belgium 2024 starts on December 6 at 15:00 CET, the First 20 Sale starts on December 14 at 15:00 CET via Tomorrowland's official website.
View this post on Instagram