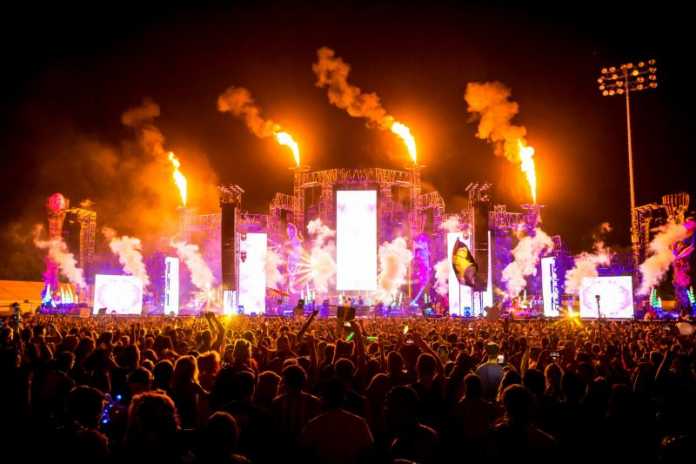 During the festivities at Electronic Daisy Festival last night, right after Excision's set, Andy C played and one of the structures surrounding the bassPOD stage caught fire.
According to Clark County Fire Chief Greg Cassell, a propane-fueled pyrotechnic device failed and ignited parts of the stage and the surrounding speakers. The EDC team blocked the whole stage off and tried to extinguish the fire, but were unsuccessful. Firefighters, who were staged at the event, responded and quickly brought it under control, preventing it from spreading.
BassPOD stage was back up and running about an hour later. According to Fire Cheif Greg Cassel one of the stage workers suffered minor burns.
Right after excision, Andy C played BASSPOD and IT CAUGHT FIRE 🙀pic.twitter.com/aOH4XPEtUP

— Wonder Woman➡️EDC LV (@Wonder_kittenn) June 19, 2016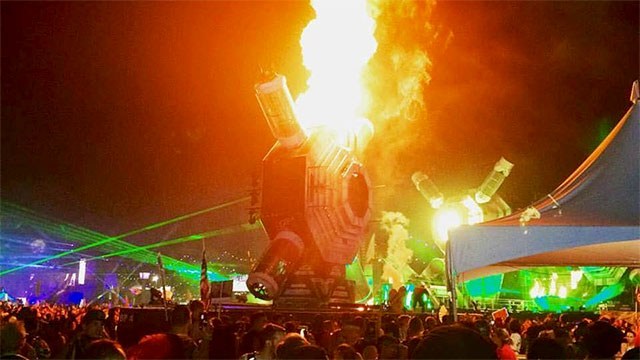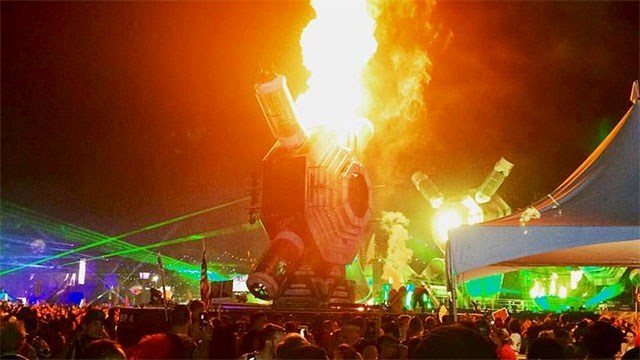 When Basspod is literally too lit and it starts on fire pic.twitter.com/Tj8kXQ9x68

— HDY gurl ⚠️ (@dlevasseur1) June 19, 2016