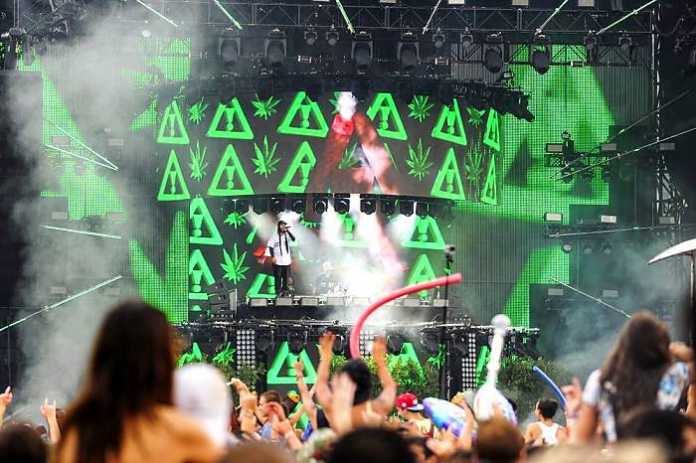 Enchanted Forest Gathering is Northern California's premiere music festival that takes lifestyle, music, and adventure to a whole new level. Besides sporting an impressive lineup, the festival is making history as the second-ever US festival to offer an on site medical-marijuana dispensary for its patrons with medical recommendations.
Festival goers/patients are able to choose from a variety of Emerald Pharms high-quality products. According to their site, Emerald Pharms "specializes in regional heirloom genetics and has an extensive selection of high quality, lab-tested CBD-rich and THC products, including edibles, topicals, tinctures, sublingual sprays, gel caps, and strain-specific vape oil cartridges, as well as flower, seeds, and clones." 
Enchanted Forest Gathering has a no-alcohol policy promoting "get saucy, not sauced!". 
Although alcohol is a huge factor in the music scene, this festival promotes a safe festival environment where people are free to open their minds without the use of substances like alcohol. The onsite dispensary benefits the patients, the festival, and the medical marijuana community.
While alcohol may not be present, EFG hosts no less of a party atmosphere with an emphasis on conscious movement and dance, as a return to our bodies and an alternative to alcohol. From embracing #FreeTheNipple, to a literal non-stop Saucy Spa shower party, the lack of alcohol and mutual coherent respect of one another, along with a manageable and capped attendance create an intimacy and inspiration for self-expression that isn't found at any other festival in the US.
This festival takes place July 22-24 at Black Oak Ranch in Northern California. For more information regarding the lineup, tickets and more click HERE.