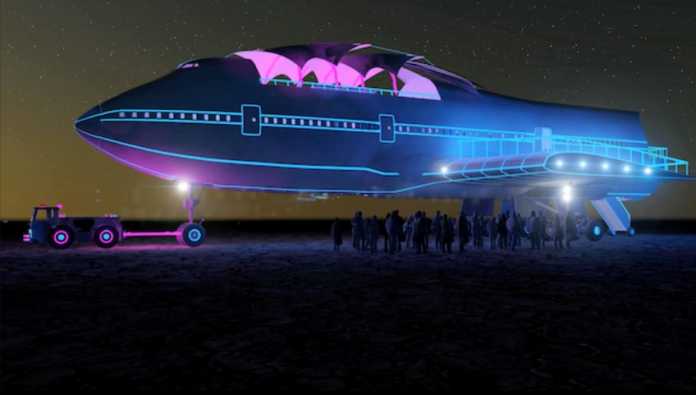 On August 28, Burning Man officially kicked off. This gathering is iconic for many reasons, aside from the music, artwork is exquisitely represented in every art form.
This year, the artist collective Big Imagination Foundation gutted a Boeing 747 jumbo jet, tricked it out with lots of lights and lounges, and transported it over 500 miles to Nevada's Black Rock Desert. Called "The 747 Project", the converted airplane is a highlight among various art installations at the nine-day festival.
The plane's tail and side wings have been removed or clipped, with the upper deck modified to be an open air rooftop area. The indoor cabins and chairs have been replaced with lounge chairs and couches where people of the desert can relax and enjoy the view from above the ground. The 50-ton plane will be traveling around Black Rock City as pulled by an aircraft tug car.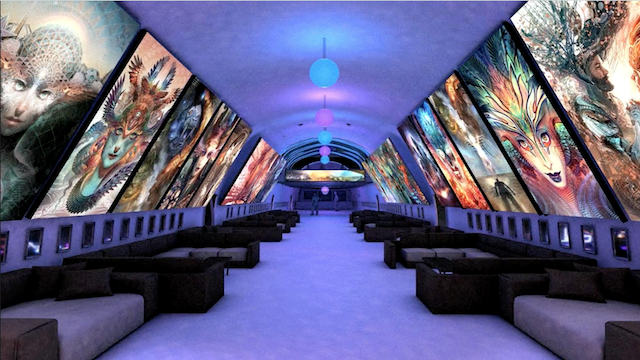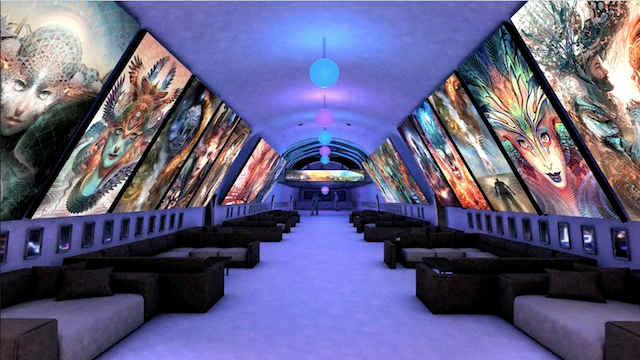 Now, the creative organisation is inviting fans on board for an inspirational journey.
Festival goers will drop their "emotional baggage" and the "insecurity checkpoint" and climb on board for daily talks in the first-class lounge and musical performances at night.