Zouk, one of the oldest and most popular nightclubs in Singapore and the 6th "best" nightclub in the world according to DJ Mag, may be in hot water after faking a DJ appearance at Ultra Singapore's after party.
According to resident DJ Jade Rasif, Zouk cheated their audience and allowed a fake DJ Marshmello to perform at their after party.
He said "You cheated your audience, all the people who uploaded pictures with him thinking he was real. All the people who came to support you guys, you lied to. Integrity guys, integrity".
Even Marshmello himself had to give an opinion for this fraud
Super wack that you guys hired an imposter to perform as marshmello @zouksingapore respect @djjaderasif pic.twitter.com/gXPa0Bx6AL

— marshmello (@marshmellomusic) September 13, 2016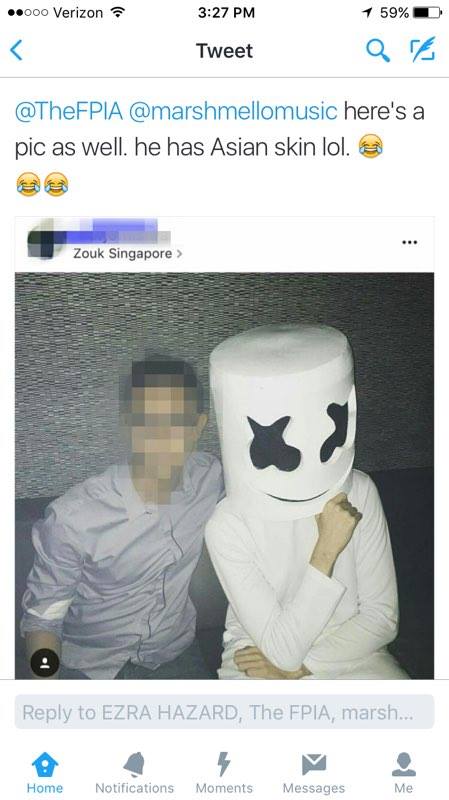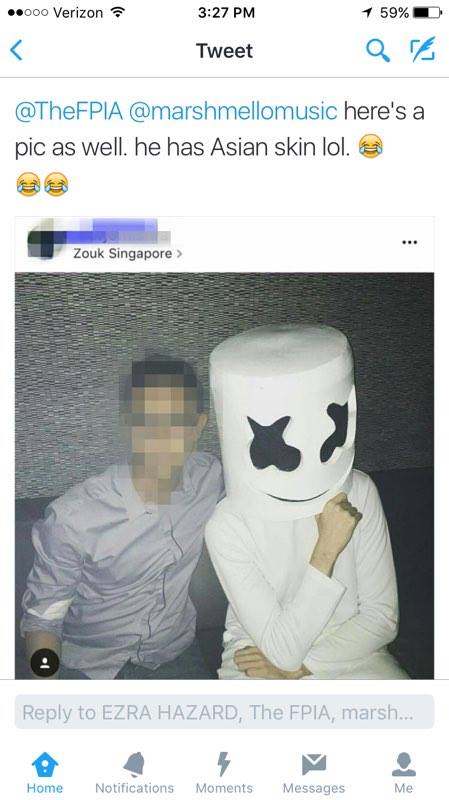 Update: Zouk has come out with a statement regarding the incident
"On 10 Sep 2016, there was a guest dressed up in a mascot outfit similar to DJ Marshmello's that visited Zouk. We would like to take the opportunity to clarify that he was not hired by Zouk Singapore as a mascot or to DJ and we apologise for any confusion caused. We have always encouraged our guests to be creative and fun-loving, and it was never our intention to mislead guests at the club or be disrespectful.
As part of our communications, Zouk has always issued official announcements in the lead up to performances of guest artiste that we have hired. We would like to give the assurance to all our guests that Zouk has valued and will continue to value the importance of respecting the industry, our fellow artists, customers, and their interests."