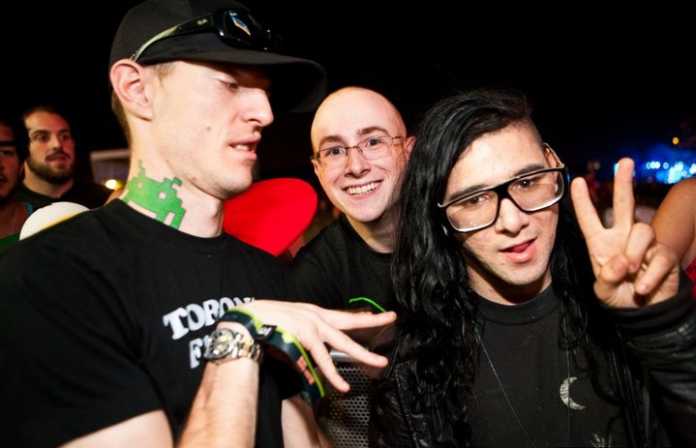 Skrillex, who is known to his nearest and dearest as Sonny John Moore, opened up on exclusive interview to Complex sharing a good amount of juicy information.
This isn't the first time that OWSLA label boss has spoken with Complex, but it's definitely one of his best interviews so far.
In this new interview, among other things, he talks about the "only time I really got upset [with deadmau5]." It was when Joel annoyingly revealed who Marshmello really is.
"The only time I really got upset [with deadmau5] was when he started taking stabs at Marshmello, acting like such a fucking bully," Skrillex says.
"Marshmello is this young kid who looks up to deadmau5, and the first tweet he gets from deadmau5 is talking shit about him. That's when I had to stand up and be like, 'Stop being a fucking bully to people.'"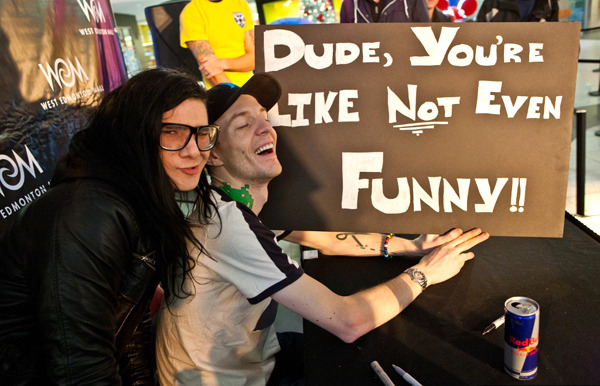 "It's sad, because I can't change the way deadmau5 is. He knows he's an asshole and he glorifies himself that way. I think he's probably ashamed of it. He's a different person in the public than he is in person," Skrillex says of the mau5's Marshmello disses.
"He DM'ed me afterwards and was like, 'If you ever need anybody to talk, if you need a friend, I'm here.' He's a little more sensitive in the DMs, but when it comes to his public image, I don't know. Maybe it's because his music hasn't been as ambitious; I think he may be scared to really step outside of what he does. But when someone else tries to do something new and they're successful at it? I've put plenty of other records out that aren't as successful but he doesn't talk about those, you know what I mean? He's only talking about things that are popping off."
Read the whole interview on Complex HERE.