Insomniac announced 30 incredible artists performing at North America's largest dedicated hardstyle event, Basscon Presents Wasteland.
Taking over NOS Events Center on Friday, April 28 and Saturday, April 29, 2017, Wasteland returns for two epic nights with 30 performances from names like Zatox, Da Tweekaz, Angerfist, Wasted Penguinz, Noisecontrollers, Wildstylez, LNY TNZ and DJ Isaac.
Zatox, Angerfist, DJ Isaac and more hardstyle acts will create the soundtrack for this legendary weekend.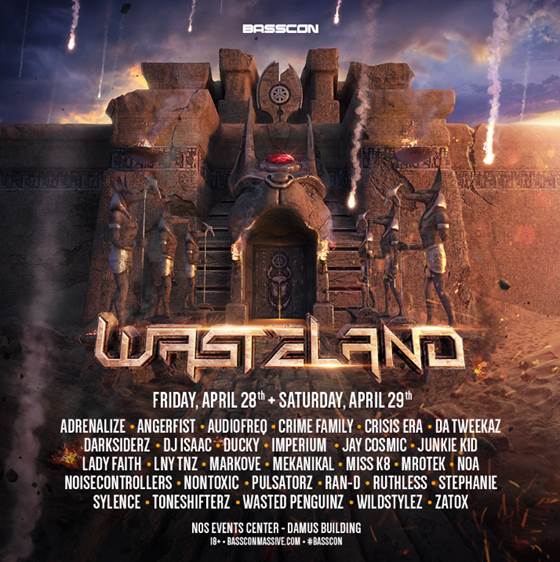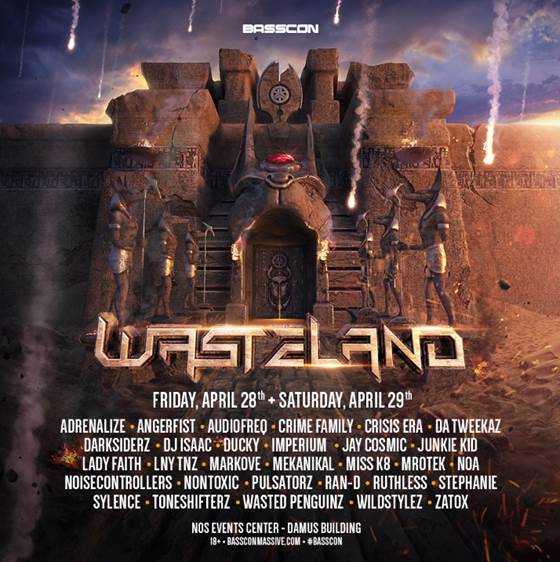 "Insomniac and its community are filled with people that love all forms of music, and it's important for us to create experiences where fans can come together and celebrate the music that they're passionate about," said Pasquale Rotella, Founder and CEO of Insomniac.
"Hardstyle has legions of fans worldwide, but here in America the sound was being underserved. Basscon was created to support the movement and its loyal fan base." he added.
Check out Insomniac's Official Basscon Presents Wasteland playlist, with tracks from the impressive lineup below:
Adrenalize, Angerfist, Audiofreq, Crime Family, Crisis Era, DJ Isaac, Da Tweekaz, Darksiderz, Ducky, Imperium, Jay Cosmic, Junkie Kid, LNY TNZ, Lady Faith, Markove, Mekanikal, Miss K8, Mrotek, NOA, Noisecontrollers, NonToxic, Pulsatorz, Ran-D, Ruthless, Stephanie, Sylence, Toneshifterz, Wasted Penguinz, Wildstylez, Zatox.
---
Two-day pre-sale tickets are now available for $100 before fees at Insom.co/Wasteland_Tix. The general on sale will begin on Monday, February 6 at 12 PM PT.