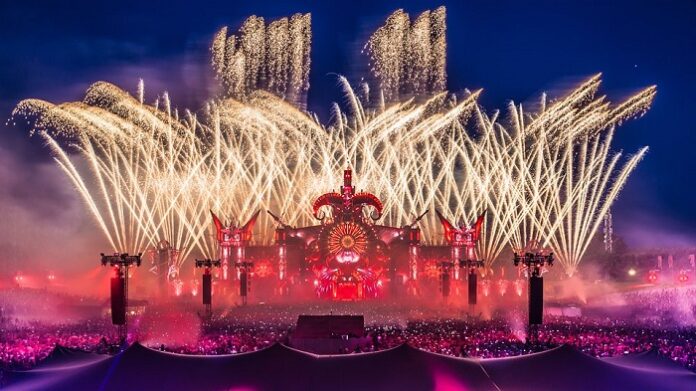 While hardstyle fans from all over the world are preparing for the biggest Defqon.1 edition in history, the organisation revealed the full line-up for its 2022 event during 'The Release' broadcast.
With performances from industry heavyweights like D-Block & S-te-Fan, Gunz for Hire, Angerfist, Ran-D, Radical Redemption, Rebelion, Headhunterz, Sefa, Sound Rush, Sub Zero Project, and Warface, Defqon.1 promises hardstyle fans of the harder styles a memorable weekend to say the least.
The 2022 edition of the event marks the biggest edition to date, as the event will last for four days for the first time. Some of the biggest names in the scene take over the several mesmerizing stages to give festival fans four days of Defqon.1 madness.
Hardstyle hero Headhunterz, genre pioneer Ran-D, and groundbreaking duo Sub Zero Project will take over the RED stage while the BLUE stage represents some of the biggest raw-hardstyle artists, such as Act of Rage, B-Front, and Radical Redemption. Showcasing the most legendary names within the hardcore scene, the BLACK stage welcomes world-class artists for the likes of N-Vitral, Spitnoise, and Angerfist vs Deadly Guns. With a line-up of over 300 of the world's most praised artists, Defqon.1 2022 has something to offer for everyone.
Thousands of festival goers united online to watch the reveal of the complete Defqon.1 2022 line-up and to relive the past four editions of the event via the broadcast of 'The Release'. With a stunning 30-minute aftermovie, Defqon.1 premiered unheard tracks and unseen footage of some of the most unforgettable Defqon.1 moments. The broadcast hosts E-Life and Audiofreq revealed major news on the Defqon.1 anthem, announcing that none other than D-Block & S-te-Fan have transformed 2020's 'Primal Energy' anthem into a 'Ghost Stories' version and featuring the teaser of the official video for the first time.
For the biggest edition to date, Defqon.1 is taking things to the next level as they wrap up the 2022 edition in spectacular style. Treating fans to three memorable end shows, D-Block & S-te-Fan will close down the weekend during The Closing Ceremony on Sunday with their 'Ghost Stories' live act. Fans can expect phenomenal special effects and iconic firework experiences during the highly anticipated closing of the festival. Defqon.1 is once again set to be the annual highlight for hardstyle lovers all over the globe.
The last remaining Fresh Friday and Sunday tickets are available from March 10th via the link.